Stamps, holidays, Council Tax, energy bills: what will cost more in 2021
From rail fares to broadband bills, there are plenty of price rises we already know about for the new year.
Most of us are no doubt more than pleased to see the back of 2020.
But with the new year has come the inevitability of prices rises in all sorts of areas of our lives.
Here are just a few examples of things that will cost more in 2021.
Rail fares (but only from March)
If you rely on the railways to get into work then the cost of your commute has likely just gone up.
Rail increases are set at 1% above the retail price index (RPI) measure of inflation for July. Given the RPI sat at 1.6% at that point, that equates to a 2.6% hike in the typical rail fare.
There is some good news for hard-pressed commuters at least: this year's hike won't kick in until March, which, as the Department for Transport points out, offers "a significant window for commuters who can't work from home to buy cheaper season tickets at the existing rate".
Stamps
Sending a letter will be more expensive next year as the price of stamps is being increased.
The Royal Mail has confirmed that from 1st January 2021 the price of a 1st Class stamp will jump by 9p to 85p, while the price of a 2nd Class stamp will increase to 66p, a rise of 1p.
Mobile and broadband bills (for some)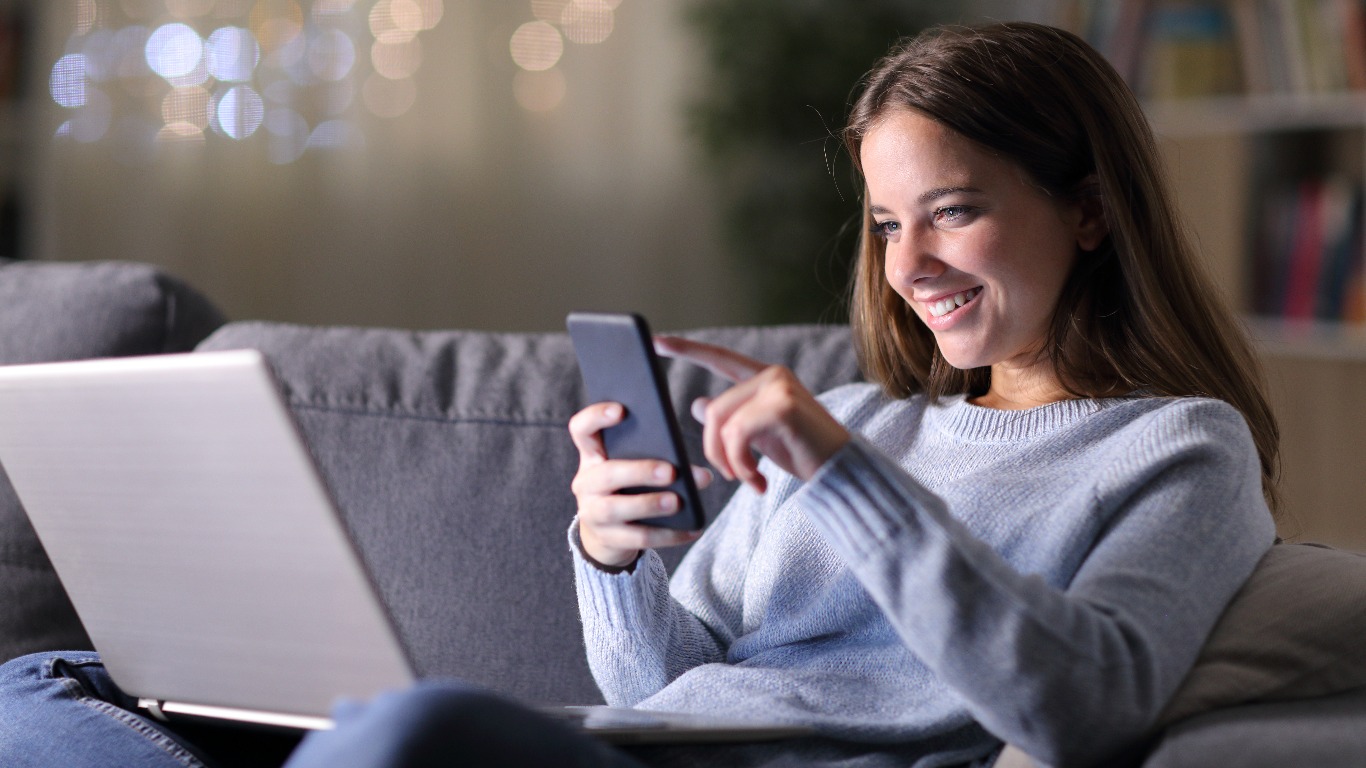 There's bad news ahead if you're a Three or Vodafone customer. The firms have announced that in 2021 their customers will face bill rises above the rate of inflation.
Three has declared it will increase prices by 4.5% from next April for pay-monthly users who take out a new deal or renew from 29th October 2020 onwards.
That covers both mobile phone and broadband customers.
This isn't a one-off either ‒ it plans to raise prices by 4.5% in April each year in future.
Meanwhile, Vodafone has confirmed it will be hiking prices by inflation plus 3.9% for pay-monthly customers ‒ again including both mobile and broadband users ‒ who take out a new deal or renew from 9th December.
Once again this is going to be an annual rise.
Want to switch to a cheaper deal? Compare prices in your area with Broadband Genie
Energy bills
This one isn't confirmed as yet, but Ofgem ‒ the energy regulator ‒ is consulting on plans to increase the energy price cap.
The thinking is that this will help suppliers who are having to deal with an increase in unpaid bills as a result of the pandemic.
The cap is currently set at £1,042 per household for gas and electricity, but the regulator is considering increasing this by £21. It won't be confirmed whether this is going ahead until February however.
It's worth remembering that the price cap only applies to households on standard tariffs, which are the worst around anyway. If you really want to save a few quid on your energy, be sure to shop around for a new deal.
Beat the hikes: how to slash your energy bills
Council Tax
Don't be surprised to hear that your council is hiking its Council Tax rates next year.
The documents that accompanied last year's Spending Review set out that social care authorities will be able to charge an adult social care precept of up to 3%, on top of the maximum 2% increase permitted for 2021/22.
As a result, your Council Tax bill could jump by a whopping 5% next year.
Homes
House prices have enjoyed a bumper 2020 despite the pandemic difficulties, with the temporary Stamp Duty holiday doing its job and increasing interest among homebuyers.
As a result, the latest Halifax house price index reckons that properties were worth an average of 7.6% more in November than the same point in 2019.
That pace of increase may drop off as the holiday deadline approaches at the end of March, but it won't die off entirely according to industry experts.
In fact, national agent Jackson-Stops has suggested that prices will grow by a further 2% next year, buoyed by the rollout of Covid-19 vaccines.
TV streaming services
Many of us have found the likes of Netflix and Disney+ invaluable over the past 12 months, given how much we've been cooped up indoors.
The bad news is we're all going to pay a lot more if we want to keep those services in 2021.
Netflix has announced the cost of its standard monthly package will rise by £1 to £9.99 in February, while premium package customers will see monthly bills rise £2 to £13.99.
The good news is the basic plan, which limits you to one screen at a time, will remain at £5.99 so it could well be worth downgrading if there are only one or two people in your home who use it.
Disney+ will also hike prices in February by £2 per month to £7,99, or £20 per year to £79.90. The provider certainly hasn't wasted any time hiking prices given that it only launched in the UK less than 10 months ago.
Holidays
Understandably an awful lot of us shelved our holiday plans for 2020, whether because foreign travel simply wasn't allowed or because we didn't fancy a game of quarantine roulette.
While we're obviously back in lockdown, things may be a little different later in 2021 though.
Industry insiders have suggested that if the vaccine rollouts in different nations go well, and we are able to start travelling again, then we may end up in a position where the number of people hoping to head off for a bit of sun, sea and sand significantly outnumbers the capacity of our beleaguered airlines.
And that will inevitably mean prices are pushed up.
Be the first to comment
Do you want to comment on this article? You need to be signed in for this feature