Used cars online scam warning: how we're fighting back against crooks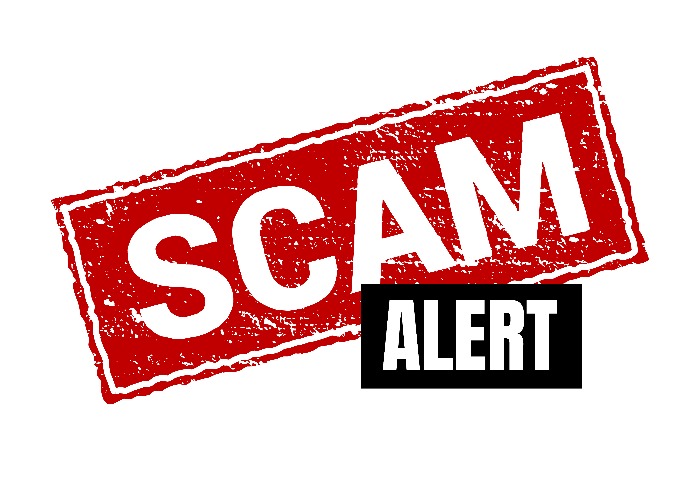 Criminals have set up fake used car websites and cloned loveMONEY to make it look like we've written a review of them. Here's what we're doing to get them taken down and how you can easily spot the scammers.
If you're in the market for a car and come across websites with names like UsedCarsForSale or UsedCarsandOnline , it's vital you avoid them at all costs and continue your search elsewhere.
These websites are actually run by scammers and the cheap used cars listed don't actually exist; it's an attempt to steal people's money.
As part of the sophisticated con they have also cloned websites including loveMONEY to make it seem more legitimate.
In short, the scammers created a fake article reviewing the service that looks like it was written by us and hosted on a site much like ours – to repeat, we have nothing to do with them.
They then link to this fake review from home page of their scam used car site.
Here's a screengrab of a fake loveMONEY article, which was hosted on the website address lovesmoneys.com (note the two errant 's').
How we fought back against the scammers
Regular readers will know we first wrote about this a couple of weeks ago, when we were first alerted to its existence by some readers who'd recognised it was fake and that we'd been cloned.
As an aside, most companies that have been cloned probably aren't immediately aware of it, so if you do spot an obvious fake while searching online it is massively helpful to send a quick email informing them as such.
It certainly was in our case.
In response, we immediately published this article to warn more people about it.
At the time of publishing that piece, the scammers were operating a site under the name UsedCarsForSale.com.
We then contacted the company hosting both this scam site and the fake lovesmoneys.com site which hosted the 'review'.
We should clarify that, at this stage, we had no proof that they were operated by scammers.
The only people we'd heard from were those who'd spotted it was clearly fake and some who were suspicious and were asking for more info, allowing us to warn them off before they acted.
That meant we filed our complaint to the domain host based on false accreditations, in other words that these sites were wrongly claiming to be us or be endorsed by us.
Within a few days, it had taken down the sites and anyone visiting these pages would get the 'suspended account' error pictured below.
We'd hoped this would be the end of this con, but we soon discovered the scammers had simply moved the goalposts.
Getting scam sites taken down: like playing Whack-A-Mole
Last week, emails were still coming in from people who'd spotted the fake loveMONEY site (again, thank you to those who took the time to contact us), and we noticed the URL had changed to lovemoneys.com.
The scammers had simply removed an 's' and hosted the site with a different provider.
Similarly, UsedCarsForSale had been changed to UsedCarsandOnline and, a little later, UsedCarsandOnlines.
It's clear the scammers have little problem in setting up new sites as soon as their existing ones are rumbled.
People are losing money
We recently received an email from the first person claiming to have lost money when attempting to buy a car from the site.
It's hugely disheartening to hear someone has lost money to scammers, especially if the criminals are using your brand as a way to lure victims (note: we have offered to help this person retrieve their funds privately).
Again, we found the domain host and reported our concerns about the sites, this time highlighting the claims of theft.
Frustratingly, the process of getting these sites taken down has proved more complicated as the company in question isn't hosting the sites directly; it is through a reseller who has space on their servers.
It means there is an additional level of bureaucracy to be hurdled before they can be taken down.
At the time of publishing (8 October), the sites are still live, but we've been assured they will be taken down.
We decided to write this follow-up article to try and further raise awareness of the issue.
While we're responding to all queries and actively working to get these sites taken down, ultimately the matter is out of our control.
By getting the information out there and encouraging more people to share warnings with their friends and families, it will hopefully become more difficult for the criminals to hide.
With this in mind, let's take a more detailed look at exactly how this scam works based on what we know.
The fake used cars for sale site
Above is what the scam website looks like in its current form (click for larger image) – near the top you can see the fake endorsements from ourselves and Buster Jack, the anti-fraud activists who obviously have nothing to do with the scammers either.
Browsing through the site, everything looks legitimate.
This is because they've simply ripped off the existing site design and car listings from legitimate car sites.
The only thing they've changed is the sale price of cars, which is reduced in order to tempt victims into handing over their cash.
So how do they actually get people to visit their website?
Most legitimate car sellers have put a lot of money into SEO, effectively getting their company to appear high up when a potential buyer conducts a search online.
Instead, scammers will generally look to artificially boost their visibility by taking out ads, or promotions, on popular search engines and social media sites.
In the case of these used car scammers, they have definitely been spotted on Facebook, but we can't say where else they may have appeared.
A sophisticated scam
The scammers will pressure victims into making a bank transfer before they've physically seen the car they want to buy (because it most likely doesn't exist).
This should be a big red flag, but they will come up with any number of reasons to try and ease concerns.
For example, this could be because the car is too far away at a different branch.
If anyone does transfer funds, the crooks will soon disappear.
The scam seems to be particularly sophisticated as the criminals behind it reportedly target posts on review sites warning people of the con.
By claiming the people who posted reviews are effectively lying, they are sometimes able to get them taken down.
They will also post fake positive reviews on their own promoted pages to make them seem more legitimate.
We've spotted a couple of these five-star reviews and, when you click on who posted it, you see they come from accounts with zero friends or followers.
That's generally a good sign the account isn't legitimate.
What's clear from looking into it is these scammers have put a lot of effort into stealing from people.
This perhaps explains why they are unwilling to simply give up when one of their pages is taken down. Instead, they'll simply create a new one and go again.
We'll keep fighting
As we mentioned earlier, it's horrendous to hear of anyone losing money to scammers, but it's particularly horrible to know your brand is being used as part of the scam.
We'll continue warning people off and raising awareness of not just this con, but of all attempts to steal people's cash.
Always be careful when shopping online and take the time to do your research before sending money to any company.
The more time you spend looking around, the more difficult it becomes for scammers to get away with it.
Are you unable to get a refund after being scammed or feel that a company has treated your unfairly? Contact the loveMONEY team at uknews@lovemoney.com. We may be able to help resolve your issue.
Be the first to comment
Do you want to comment on this article? You need to be signed in for this feature