Steak pies: Lidl beats M&S yet again!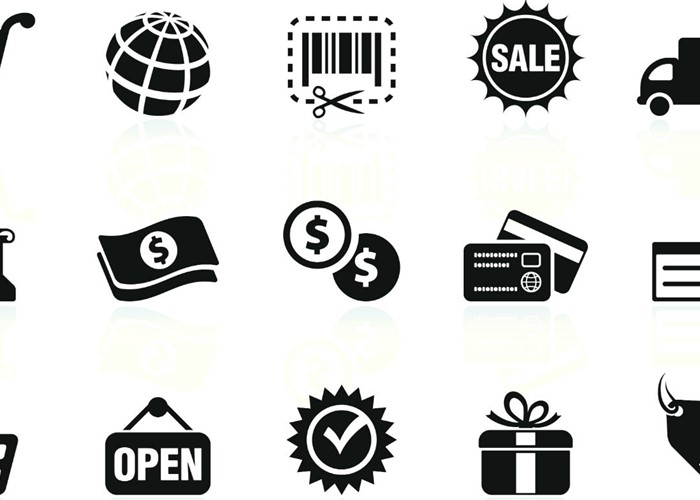 With the sales of pies at a record high, we conduct a lovemoney.com taste-test to see which supermarket comes out top.
It's official - us Brits ate all the pies.
Whilst our European cousins delicately nibble on cheese and ham, the latest sale figures show that we've been munching through so many pies that the market has now soared to a value of more than a £1bn.
And I can see why. Although not the healthiest option, I love nothing more than a hot, stodgy steak pie on a drizzly, cold day.
So, I was more than happy to take part in a pie taste-test to see which supermarket offers the tastiest and best value pies.
We've already seen Lidl beat the competition when it comes to sandwiches and mince pies, but how will they do when it comes to the mighty steak pie?
Needless to say, the steaks are high.
The big test
The nation's favourite flavour pie is the steak variety, so we gathered one from Marks and Spencer, Lidl, The Co-op and Tesco.
The test involved four people trying each pie and scoring it out of 10 under three different categories; overall look, filling and pastry. This meant each pie could score a total of 120 points.
I'll be the first to admit that the science behind this test won't be winning any Noble Prizes any time soon, as it involved only four people, but we thought we could use the results as a guideline for you to perform your own tests at home.
The results
The pies were all warmed up in the oven and the enticing smell of delicious baked goods meant that the tasters were more than ready for a slice of the action.
So, without further ado, here are the results:
Pie

Cost

Fat per 100g

Calories per 100g

Overall look (/40)

Filling (/40)

Pastry (/40)

Overall score (/120)

Co-op 250g

£1.25

14g

240

27

29

25.5

81.5

Tesco 150g

£0.58

18.4g

296

25.5

28.5

26

80

Marks and Spencer

170g

£1.75

16g

279

25

18

24

67

Lidl 425g

£1.00

7.9g

155

30.5

30

34

94.5
Top of the pie-charts
It's clear that Lidl indeed have their fingers in many pies, as they've won yet another taste challenge.
At this point I should reassert the fact that this was an independent test and we have no ties with Lidl. It just seems that what they lack in price, they make up for in flavour.
With a winning total of 94.5 points out of a possible 120, Lidl's steak pie was crowned king and at only £1 for a belt busting 425g worth, it was a definite bargain.
Tasters commented that the pastry was 'light and moist' and the filling had a 'perfect flavour with a generous amount of meaty chunks.'
We compare some of the big food brands with supermarket own brands to see which tastes best!
On the other hand, one taster complained that 'the filling wasn't evenly spread in the pie.' Some people are just fussy, if you ask me.
Coming in at second was the Co-op, scoring 81.5 points. One taster described the filling as 'quite meaty but could do with more seasoning.'
Another claimed the pastry was 'melt in the mouth and flaky'.
Following closely behind the Co-op was Tesco, scoring an admirable 80 points. Our pie connoisseurs described the Tesco's pie as being 'incredibly meaty and flavoursome.'
Being the cheapest pie, we think Tesco did pretty well, considering it was only beaten by 1.5 points by the Co-op.
Lagging behind
Marks and Spencer will be pretty pied off to find out that their steak pie was bottom of the charts.
Scoring a measly 67 points, the pie simply failed to rise to the challenge.
Tasters commented that the pastry was 'too thick and dry.' They also said the filling was 'bland and flavourless.'
However, all tasters agreed that 'there was a large quantity of meat', so I guess that's a bonus, unless you're a vegetarian or a cow.
Costing the most, at £1.75, it was rather surprising that Marks and Spencer's pie was ranked the worst and it reinforces the point that the most expensive brands are not always the best.
Fat stats
It's no secret that, although pies are tasty, they're not the healthiest of foods.
So, it was no shock that all of the pies had a high fat content and loads of pesky calories. Darn.
Related blog post
Serena Cowdy writes:

Welcome to this week's edition of Frugal Food. We've got new and extended restaurant deals from Pizza Express, Giraffe, ASK, GBK, Las Iguana and Nando's. We've also got a new Dine In deal from M&S, 2 4 1 on Activia yoghurt multi-packs, half-price chocolates, a new family meal deal, 25% off wine, a free glass of Coke, a money-off LIDL voucher and cut-price Taste membership!

Read this post
Sur-pie-singly, Lidl's pie had the fewest calories (155) and least fat (7.5g) per 100g - yet it was scored as the tastiest, meaning it's a great pie to have if you don't want to feel guilty about your waistline but still want bags of flavour.
On the other hand, if you don't really care about your waistline, then turn on the oven, grab a plate and tuck in to Tesco's version.
At 296 calories and 18.4 grams of fat per 100g, a few too many of these cheeky pastries and you'll soon have to super-size your wardrobe and invest in some portable defibrillators.
Lidl wins again
Not only have we discovered that Lidl do the best tuna and sweetcorn sandwiches and mince pies, but they can now add 'best steak pie' to their list of triumphs.
It's safe to say that they're more than a Lidl bit better than other supermarkets when it comes to providing tasty and affordable food.
Of course, this taste-test wasn't scientific, but it does show that the cheapest foods aren't always the worst or least healthy.
And with Marks and Spencer coming in last, it also shows that the most expensive food isn't always the best choice.
Don't agree with these results? Why not conduct your own taste test with your friends and family and see which pie comes out top? Alternatively, if I've missed any pie-related puns, please share these in the comments box below.
And if you have an opinion on this topic, why not start a discussion in our Frugal Food group about it?
More: The easiest way to slash your food bill | 10 ways to slash your supermarket spend|
Be the first to comment
Do you want to comment on this article? You need to be signed in for this feature