Coronavirus: what's covered by travel insurance policies, exemptions & more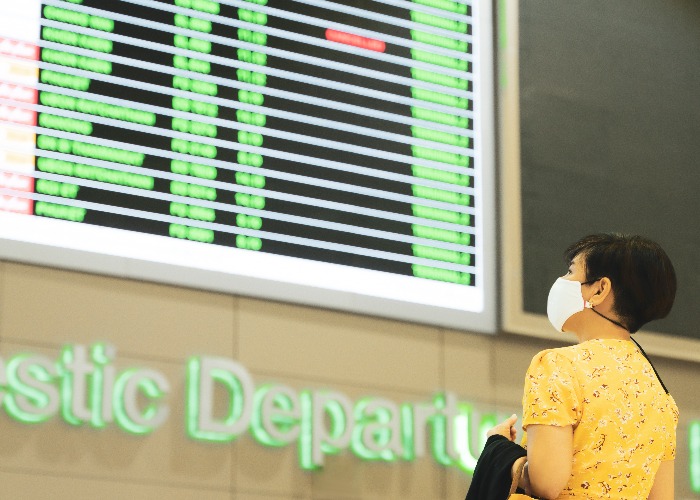 Travel insurance is especially important in these uncertain times, but it's vital you read the fine print. We explain what you need to do to ensure you're protected if you're heading abroad.
Coronavirus: rules for red list countries
The emergence of the Omicron variant of Covid-19 has made the situation for holidaymakers and other travellers confusing once again.
Back in October, the Government scrapped its traffic light system that dictated which countries could be visited and the quarantine rules that covered people returning from those countries, replacing it with a single 'red list' instead.
This red list has increased in size since Omicron appeared, with a host of nations in southern Africa now on there including South Africa, Botswana, Lesotho, Eswatini, Zimbabwe and Namibia.
However, with cases now appearing across the continent and even in the USA, this new variant could have an impact on your travel plans no matter where you're heading to.
If you travel through a red list country, then you will be required to take a full Covid-19 test within the three days before you return to the UK.
Upon your return, you'll have to book a quarantine hotel 'package' too, which includes two Covid-19 tests, for 10 days.
The costs are steep as well ‒ one adult in one room for that 10 day period will have to shell out £2,285, though there are lower costs for additional adults and children.
Failing to book this before returning to England could see you fined up to £4,000, with the hotel costs then added on top.
Book cheap flights & holidays with easyjet
Travel insurance is more vital than ever
While having some form of travel cover is clearly a good idea at all times, it's become even more important due to the pandemic.
Not all travel insurers offer cover against coronavirus and when it is offered the level of cover can vary, so it's a good idea to shop around.
For example, there can be significant differences in how insurance policies handle things like cancellation of a trip, any medical costs incurred while you are away, and additional transport or accommodation costs that you incur on your trip as a result of the pandemic.
These can vary even between policies offered by the same insurer, let alone between policies from competing insurance providers.
How to get travel insurance if you have a pre-existing condition
Check your cover before you buy
It's really important to have a good idea of precisely what is covered by your insurance policy before you sign up for it. Just because the insurer says that it offers 'Covid cover', doesn't mean that all Covid-related issues are included.
While some policies will simply pay up for unrecouped costs that you incur as a result of cancelling your holiday due to Covid, others go further by also protecting you if you're told to self-isolate after being pinged by the Track and Trace app without you necessarily having to test positive yourself.
Some go even further, also providing cover in case you can't travel due to changes in advice from FCDO or in the case of a lockdown.
"It is more important than ever for customers to shop around for cover from different providers and check the policy wording before purchasing a policy to ensure that they are clear about what they are covered for," said Patrick Ikhena, former head of travel at CompareTheMarket.
"It also remains important for people to declare any pre-existing medical conditions – such as diabetes, for example ­– to ensure that their coverage takes this into account.
"This is especially important for customers who may be classed as vulnerable, as they will need to take extra care both in their holiday arrangements and choosing a travel insurance policy right for their specific needs."
What's more, even among those policies that include coronavirus cover, not all will pay out if you have to cancel because you or a loved one contracts the virus.
Finally, when shopping around for travel cover, you should consider comprehensive travel insurance.
Ikhena recommends looking for a policy with disruption cover to reimburse costs associated with delays and protect you in case you have to go into quarantine.
Now, we'll run through some scenarios and explain how to help protect both yourself and your money.
Book cheap flights & holidays with easyjet
'Travel advice has changed since I bought my cover'
"If you buy your insurance policy to cover a trip to a destination where the FCDO is currently advising against travel to for your planned dates, then it's likely that you won't be covered," explains Josh Daniels, product manager at CompareTheMarket.
"If you've already bought insurance and the FCDO subsequently changes its advice for your destination, then you might have some cover, but you should check with your insurance provider."
Speak to the insurer before you plan to travel to double-check exactly what you're protected against.
Travel insurance for people with mental health conditions: costs and considerations
'I'm planning to book a holiday and get travel cover'
Last year, lots of travel insurance providers wouldn't cover coronavirus-related issues, and the few that did only offered cover if you catch the virus abroad – or in some cases, if you cancel due to catching Covid-19.
Thankfully things have changed somewhat now, with many travel insurers now providing Covid-19 cover, though it can vary significantly.
As a result it's really important that you do your homework not only to find a policy that specifically offers protection related to the virus, but also what form that cover takes
Want more stories like this? Head over to the loveMONEY homepage, follow us on Twitter or Facebook or sign up for our newsletter and let us send the news to you!
*This article contains affiliate links, which means we may receive a commission on any sales of products or services we write about. This article was written completely independently.
Be the first to comment
Do you want to comment on this article? You need to be signed in for this feature