What does an EHIC really cover?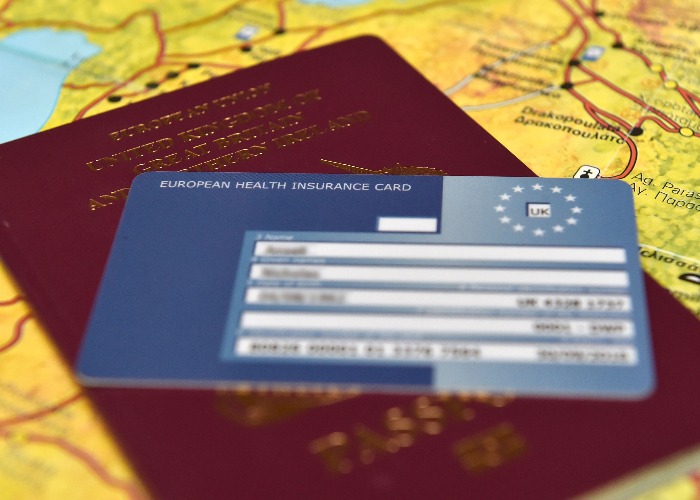 A European Health Insurance Card could save you thousands of pounds should you need medical care while travelling on the continent. And best of all it's free!
Where can you use it?
The EHIC is pretty flexible, and can be used anywhere within the 'European Economic Area'. This includes all the countries in the EU plus Iceland, Norway, Liechtenstein and it also applies in Switzerland. You can find a full country guide on the NHS website.
Travel further afield and there's no cover under the EHIC scheme, although some countries do have reciprocal arrangements with the UK, such as Australia and New Zealand, where you could get medical treatment at a reduced cost.
What does an EHIC cover you for?
You're entitled to healthcare on the same basis as the locals in whatever country you're in. But this is the 'basic level of state healthcare', and as each country's healthcare system varies, your EHIC may not cover all your costs.
If you're visiting France and need medical treatment, then you'll usually be expected to pay a doctor or dentist directly, even with an EHIC, but can pick up a treatment form which enables you to apply for a refund.
You should then be able to claim back around 70% of your costs, which you can do by calling the NHS Overseas Team on 0191 218 1999. However, you'll need to submit your receipts and treatment form so make sure you hang on to any paperwork you're given.
In Spain and Switzerland dental treatment is generally not available under the state system so you may well have to stump up. And in Cyprus, while it's free for a doctor to issue you with a prescription (if you show your EHIC), you may get charged to pick it up from a chemist unless you visit a state pharmacy.
If your EHIC won't cover the full cost of any treatment, you may be able to claim back the remaining 'unpaid' portion of the bill from your travel insurer. Some insurers like Churchill will waive the usual policy excess if the bulk of your bill is covered by your EHIC.
Compare and apply for travel insurance in minutes with loveMONEY
How to use it
In practice, you should be able to claim your free or reduced cost treatment by simply showing your card to the doctor, dentist or consultant carrying out your treatment.
But as your EHIC cover only applies in state-run hospitals and clinics, (not private ones), be sure it is the state version you're going to, and if you ask your tour rep for advice on which doctor or dentist to use, make sure they know you're going to be getting any treatment using your EHIC.
How to get travel insurance if you have a pre-existing condition
EHIC or travel policy?
So which is best to use and when? There's no hard and fast rules on this but the Association of British Insurers (ABI) recommends that your EHIC is best kept for relatively routine treatment, such as if you need antibiotics, develop toothache or have a scrape that becomes infected.
Even if you don't need to make a claim on your travel insurance for a minor incident like this, it's best to let your insurer know that you've had medical treatment abroad.
If you're unlucky enough to need more serious or emergency medical treatment then the ABI recommends using your travel insurance as policies provide not only medical cover, but will often cover other subsequent costs, which can be anything from rearranging your flight home, to having a family member stay on with you and even taxis and transport to the hospital for further appointments.
With some travel policies, you'll also be able to claim back things like the cost of phone calls which can quickly add up and would naturally be excluded if using your EHIC.
Do I need my EHIC on me to claim?
You're covered for travel from the date of your application for up to five years, and if you're abroad and lose your card you can apply for a provisional replacement certificate by calling the NHS overseas team on 0191 218 1999.
You'll need to give details including your name, address, age and National Insurance number but a temporary certificate can then be issued to the doctor or hospital treating you.
Why you shouldn't depend on an EHIC if you're going on a cruise
Applying for an EHIC
Make sure you apply for a free card on the official EHIC website.
There are some commercial sites out there charging fees of around £9.99 a time to supply them, which is a complete con!
As the NHS application process is very simple, there's no need to pay for 'assistance' of any kind.
Websites that trick you into paying too much for EHICs, driving licences, visas and more
Brexit
As with many Brexit-related questions, it's not entirely clear what will happen to the EHIC should Britain leave the EU.
The Government has already warned, however, that a 'no-deal' Brexit would invalidate the EHIC after 29 March. It also recommends that travellers to the EU take out travel insurance.
Given travel insurance takes just minutes to organise, it may be worth waiting to see if there are any further Brexit developments if your holiday is booked after the 29 March.
We'll keep this page updated with any changes.
Compare and apply for travel insurance in minutes with loveMONEY
Be the first to comment
Do you want to comment on this article? You need to be signed in for this feature