From savings platforms to little-known names ‒ the answer to banks' savings rate cuts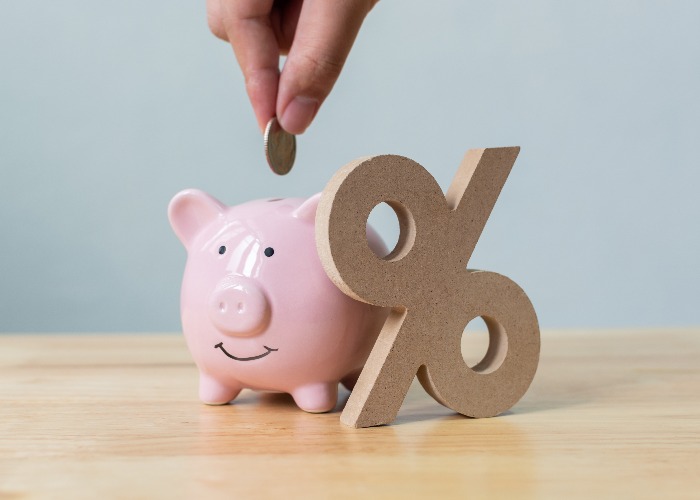 Many high street banks are slashing savings rates to laughable levels, making it vital you shift your funds as soon as possible.
We are 13 years on from the financial crisis, which first pushed base rate down to new lows, and it would appear this age of the minuscule Base Rate is set to continue for the foreseeable future.
The Bank of England has certainly not kept its powder dry since it became clear just how deeply the Coronavirus pandemic is going to hit the UK, twice announcing emergency cuts to the Base Rate interest, taking it down to its current level of 0.1%, a new record low.
As if things haven't been difficult enough for savers, getting any sort of return is going to be even harder, right?
Earn up to 2% with Raisin UK - click to learn more
Well, not necessarily.
'Savings accounts' paying 0.01%
When we updated our guide to the best homes for your savings earlier this week, we were left pretty cold by the fact that 2% was now the best rate on offer.
But then we looked more closely at what the biggest banks and building societies were plotting and we quickly changed our tune.
A succession of high street giants have wasted little time in dropping the interest rates on offer from their savings deals.
HSBC, for example, has confirmed that its Online Bonus Saver account, which currently pays a rate of 0.4% in months in which you don't make a withdrawal, will pay a paltry 0.05% from 17 June.
Its flexible saver meanwhile will see rates drop from 0.15% to just 0.01% on the same date.
HSBC is far from the only bank or mutual now offering such a laughable rate of interest on a savings product. Halifax, Nationwide, RBS and Barclays all have deals already paying just 0.01%, or which will drop to that rate shortly.
Let that sink in: high street banks are offering us savings accounts with a rate of 0.01%.
Want someone to switch energy deals for you? Visit Look After My Bills
The best buys
In truth, we've all known that the big-name providers have offered rubbish rates for some time.
Indeed, if you look at the top rates on offer for all sorts of different types of savings accounts, from ISAs to fixed-rate bonds, you'll see a host of less familiar names like Gatehouse Bank, Secure Trust Bank and the Bank of London and the Middle East.
And while some of the rates on these best buys have shifted a little since the changes in Base Rate, the truth is they remain far more generous than the best you'll get from high street providers.
On easy access deals, for example, you can get 1.35% from Ford Money (if you're an existing customer), 1.31% from Virgin Money or 1.30% from Marcus.
On fixed-rate accounts, you can get 2% or thereabouts if you're willing to lock your money away for five years.
No, these aren't rates to make your heart beat a little faster, but they are a damn sight more impressive than the frankly laughable deals currently available from plenty of big names.
Can I really be bothered?
It's easy to feel underwhelmed about the interest rates on offer, even from the leading savings deals.
But the reality is that there is a significant difference in the return you'll enjoy between the top and worst deals.
Let's put it into context ‒ if you have £10,000 in your account and it pays a rate of 0.01%, you're going to get paid a pathetic £1 in interest after a year.
That same savings pot would instead bring in £135 in interest in a deal paying 1.35%.
Given shifting money between savings providers is relatively quick and simple, it is absolutely worth putting in the small amount of effort needed to keep your cash in a decent savings account rather than leaving it to rot in an awful account.
Let someone else do the work for you
Of course, it does take some effort and engagement to keep on top of what returns you're enjoying and how that compares to the rates paid elsewhere.
And even if it means you end up better off, that level of effort is too much for plenty of savers.
That's where a savings platform could be the answer. These portals bring together savings deals from a clutch of provider partners, allowing you to take your pick of the best rates, saving you the trouble of having to shop around yourself.
What's more, they will generally tell you when the rate on your current deal is coming to an end or you could improve your returns by moving the cash elsewhere.
While they might not have the absolute market-leading savings products on offer, these portals will at least ensure you are always getting a half-decent return on your cash.
If nothing else, you'll never have to worry about a return of 0.01% again.
For more, check out our Ultimate guide to savings platforms. If you like the idea of automating your switches, take a look at this guide which explains how you can do the same for your energy, mortgage and insurance bills.
*This article contains affiliate links, which means we may receive a commission on any sales of products or services we write about. This article was written completely independently.
Be the first to comment
Do you want to comment on this article? You need to be signed in for this feature