Ultimate guide to savings platforms
Sick of constantly having to shop around for a decent return on your cash? A savings platform could be the answer, bringing together a host of different deals to choose from in just one place.
How savings platforms could work for you
Getting a decent return on your savings can be a time-consuming process – especially so now that most of the high street banks are slashing their rates.
You need to keep track of when different accounts you have are set to mature, and then go through the rigmarole of applying for a new account when it's time to move that money, with yet another set of login details to commit to memory.
Savings platforms are designed to make that process far less arduous.
The idea is that by registering with one of these platforms, you gain access to a panel of different savings deals.
When your savings deal is coming to an end, you'll be told that it's time to start thinking about what to do with your money once the deal matures.
From here you'll be able to select your next savings deal and move your cash into it.
There's no need to go through lengthy application forms year after year, or to have to memorise more login details and account numbers.
Everything is centralised through the platform, making moving your money to a new account ‒ and therefore continuing to earn a decent rate of interest ‒ much simpler.
In exchange for that convenience, some will charge you an annual fee based on the size of your portfolio.
There is a variety of different savings platforms on the market now, and they all offer slightly different services.
For example, the range of savings deals for you to choose from can vary significantly from just a handful to a few dozen, while the minimum amount you will need in order to open the account and any annual fees can also differ significantly.
Can they guarantee you the best rate?
Another important factor to remember is that the price you pay for the simplicity and convenience offered by a savings platform is inevitably a reduction in choice.
These platforms are essentially savings supermarkets, bringing together a host of deals into a single place, but there will always be providers and accounts that aren't available to you through them.
As a result, there's always a chance you could get a better rate by going direct to a specific bank, but generally speaking you'll get access to some of the best rates out there.
So now that we understand what a savings platform is and why you might be tempted to use one, let's take a closer look at some of the platforms currently on the market and how they operate.
Top savings platforms: Raisin UK
The Raisin UK Account is a savings platform where you can currently open savings accounts with a minimum balance of £1,000.
It currently has 14 partner banks, and while many of them are unlikely to be household names, they are providers that have launched many best buy table-topping savings deals over the last few years.
These partner banks include the likes of Aldermore Bank, Axis Bank, Gatehouse Bank, ICICI Bank and Shawbrook Bank.
All of these banks are either members of the Financial Services Compensation Scheme (FSCS) or the European equivalent, meaning your cash is protected up to a maximum of £85,000 (or €100,000) per institution.
Users first deposit cash into their Raisin UK Account, which is powered by challenger Starling Bank.
From here they then select which savings account they want to move their money into.
The Raisin UK Account is the account your money ‒ plus interest ‒ is returned to once your savings deal reaches maturity.
It's worth noting that Raisin only offers fixed-term or notice savings deals.
In other words, you'll have to lock your money away for a minimum period in each savings account you pick ‒ there aren't any easy access accounts available.
Raisin doesn't charge a fee to those using its savings platform.
Instead, it makes money from the commission it is paid when you open a savings deal with one of its partner banks.
There are also fees for certain additional services ‒ if you request a copy of a taped call, for example, it will set you back £40.
To open a Raisin account, you'll need to be a registered UK resident aged 18 or over and have a bank or building society account which accepts electronic transfers.
You'll also need to provide your National Insurance or UK Tax ID number, email address and UK mobile phone number.
New account holders can bag a welcome bonus of up to £100 based on how much they deposit in their account, while you can also pocket a £25 bonus for every friend you refer to Raisin.
The savings platform also offers seasonal incentives and bonuses, so you should consider signing up for emails to stay informed about new offers.
Hargreaves Lansdown Active Savings
Hargreaves Lansdown is one of the biggest names around when it comes to investment platforms, but if you don't fancy the additional risk ‒ and potential reward ‒ from investing then its Active Savings platform is worth a look.
The accounts on offer from Hargreaves Lansdown range from easy access savings deals, which you can withdraw your money from at any time, to three-year fixed rate accounts.
There are currently 11 savings deals to select from, provided by firms including Coventry Building Society, Metro Bank, ICICI Bank, Paragon Bank and Close Brothers Savings, all of whom are members of the FSCS.
You can open an Active Savings account with just £1, while there's no charge to you as a saver. Instead, Hargreaves Lansdown makes its money by charging providers a fee to be on the panel.
Once you've opened an Active Savings account, you need to put money into your 'cash hub', which is operated by Barclays.
You'll have three working days to select which savings account you want to move that money into, otherwise it will be returned to you.
Once your term deals come to an end, the money is then paid into the cash hub for you to then select a new savings deal.
You can only open an Active Savings account for yourself as an individual, and you need to be over 18 and a UK resident.
Octopus Cash

With Octopus Cash, there are two savings terms to choose from ‒ a 35-day notice account or a 12-month fixed term.
It has partnered with 11 providers to put forward savings accounts for you to benefit from.
These include Cambridge & Counties Bank, OakNorth Bank, Teachers Building Society, Investec and Arbuthnot Latham.
It argues that it specifically only works with younger 'challenger' banks that are able to offer better rates than high street competitors.
The Octopus Cash platform works a little differently, in that your money is automatically moved into either the notice account or fixed account paying the highest interest, depending on what you select.
Then at the end of the term, you can automatically 'rollover' onto the type of account you want which is paying the highest rate at that point.
Again, there's no fee for you when saving through Octopus Cash.
Instead, the providers are charged an admin fee of between 0.15% and 0.3%.
You'll need to save at least £1,000 to open an account, but the platform is open to charities, companies and trust accounts as well as individuals.
You will need to be a UK resident though.
Flagstone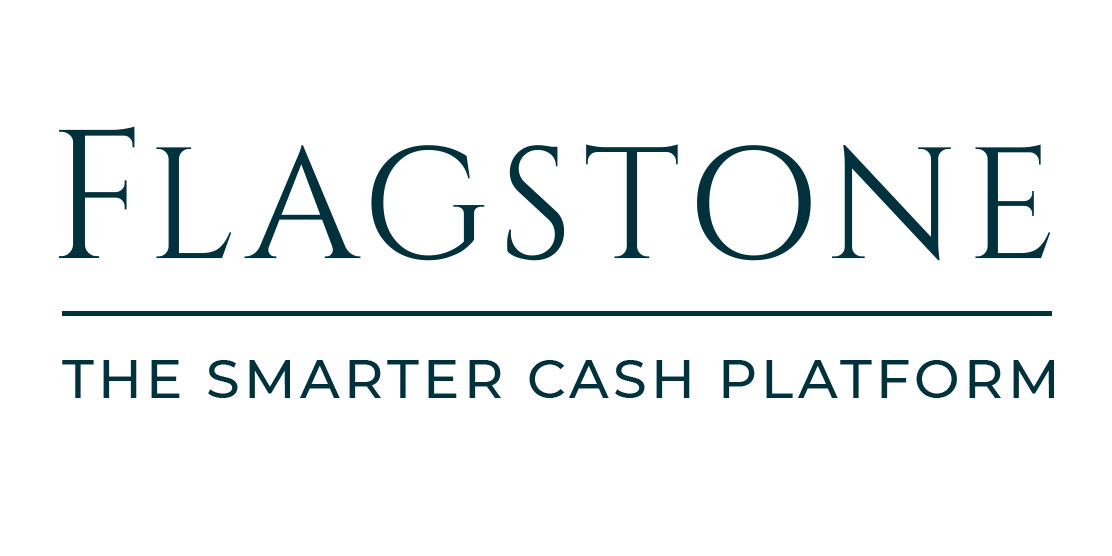 Flagstone has a significant number of bank and building society partners on its platform, with products from more than 40 providers available for users to choose from.
These include the likes of Axis Bank, BLME, Cater Allen, Charter Savings Bank, Redwood Bank, Santander and Skipton Building Society.
All of the firms are regulated by the FCA and members of some form of protection scheme, such as the FSCS or European equivalent.
Savers have the option of easy access, notice accounts and fixed-term accounts, so there's plenty of options.
Flagstone charges a flat annual management fee of up to 0.25% per annum on the total value of your account.
You also have to pay a one-off £500 administration fee when setting up a new account on the platform.
When you open an account with Flagstone, you'll initially need to put the money into a 'hub' account.
This is operated by Barclays.
From here you can then determine which savings accounts you want to move your money into.
Once your savings term ends, your money will be returned to this hub to be allocated to a new savings deal, or withdrawn.
You can open a Flagstone account yourself, or jointly with your partner, while it is also an option for companies, charities and trusts (including SIPPs if you fancy using it for your pension).
You can open an account so long as you are a UK resident (whether you are domiciled in the UK not), if you are an expat or if you are a US citizen.
Be warned though, this is not going to be an option for everyone.
If you try to start an account with Flagstone yourself, you'll need to have a whopping £250,000.
However, if you are referred by a financial adviser from St James's Place Wealth Management or Tilney then you can open an account with £50,000, though you may have a reduced range of savings deals to choose from.
Insignis Cash Solutions
With Insignis you get a designated account manager who will oversee your money and where it's being placed.
Savers can choose from easy access accounts offering them the chance to immediately get hold of their money to fixed-term accounts of up to five years.
There are currently 30 savings providers open to users, including Nationwide Building Society, Redwood Bank and Hampshire Trust Bank.
As with other savings platform providers, you initially put your money into a hub account, which is once again run by Barclays.
The Insignis platform is open to individuals, companies, charities, local authorities and trusts, while it has also partnered with financial advisers.
To be eligible as an individual you simply need to be a UK resident and a non-US taxpayer.
You'll need to deposit an initial £50,000, with a fee charged based on the size of your balance.
This starts at 0.25% of the gross interest earned and drops down to as little as 0.1%.
Dynamic Cash Management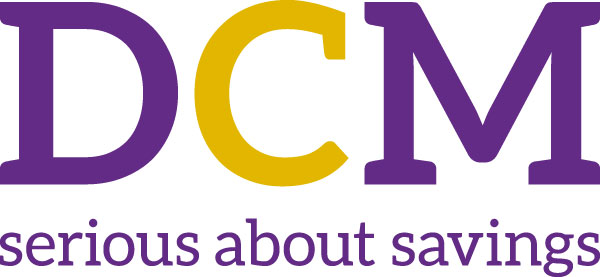 Dynamic, or DCM, is not just open to private savers, but to businesses, attorneys/deputies, academies and charities too.
It has two services ‒ DCM Plus and DCM Express.
With DCM Plus, you initially put your money into a hub account run by Cater Allen Private Bank.
You get a dedicated client manager who will then open the savings accounts in your name in order to get you the best possible rate of interest.
They will then move that money for you as and when they deem the old account "uncompetitive" or they believe the provider is too "risky".
You'll be sent statements every six months, and any withdrawals will need to be requested from that client manager.
The Express service is online-only, but again you get a dedicated client manager.
You'll get a login to the platform portal, which will set out how the firm plans to split your money across the various banks and institutions it works with, in order to ensure you get a "consistently competitive" rate of interest.
Again, you'll have to put your money into a hub account first, though in this instance it's run by Gale and Philipson.
DCM will then review your portfolio of savings deals on a regular basis and update you if it believes your cash needs to be moved or your returns could be improved.
Once you approve the suggested changes, it will then carry them out for you.
There are different numbers of savings deals open to you based on which service you go for ‒ with the Express service only launching recently, there are currently just a handful of providers involved, including the likes of Aldermore, OakNorth and Metro Bank.
In terms of fees, Plus will cost you up to 0.3% per year based on your balance, while the Express service will set you back 0.25% if you join directly, or 0.2% if you join via a financial adviser.
For both, you'll need a minimum deposit of £50,000.
Be the first to comment
Do you want to comment on this article? You need to be signed in for this feature