Quidco Premium: should you pay to get more generous cashback rates?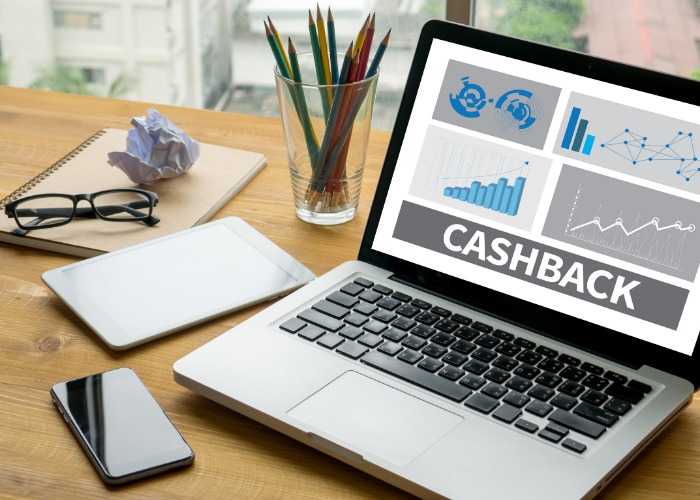 Quidco Premium lets you earn cashback at exclusive retailers and bigger payout bonuses from others in return for a monthly fee
If you regularly earn cashback on things you were going to buy anyway, it's worth taking a closer look at a service called Quidco Premium.
In short, the service offers more generous cashback rates and bigger rewards in return for a monthly fee.
So how much does it cost and will you be better off paying it?
Let's take a closer look.
Join Quidco & get a £10 cashback bonus when you make your first purchase
What is Quidco Premium?
Quidco offers two different membership levels.
The first is the basic membership, and it's absolutely free.
Sign up and you start earning cashback when you shop with any one of 21,000 different online stores (and get a £10 bonus after your first purchase).
However, it's on the premium membership side that things have changed.
It used to be that premium members could enjoy some extra benefits, like faster payouts on that cashback, by handing over the first £5 they earned in cashback each year.
Now the membership level will cost you £1 for every active month ‒ so you only pay it on months when you've actually used Quidco.
There are a bunch of eye-catching benefits though, including up to 10% extra cashback with a host of retailers.
Also, if you choose to cash out your balance into a voucher or gift card with certain partner stores, you get a much bigger bonus if you're a premium member.
For example, if you want to convert it into money to spend at Amazon then basic members get a 1% bonus, while premium members get a 2% top-up.
With Uber it's hiked from 8% to 15%, while at Tesco it jumps from 2% to 4%.
What's more, you don't see any ads on the Quidco site while you're shopping either, while the fee is only taken out when you request a payout, so you can clearly see just how much you've earned.
And you can request to downgrade from premium to basic membership at any time.
Earn 5% cashback on all spend for three months with the Amex Cashback Credit Card
Making it worth it
The key to making the most of any cashback offer is to use it as much as possible, within your usual shopping habits.
So with a cashback credit card, for example, the idea is to put as much of your typical spending on the card as you can in order to boost the amount of cashback you get.
It's much the same with this Quidco offer.
If you shop online a fair amount ‒ or fancy making the switch from high street shopping ‒ then the more you use Quidco, the quicker that cashback will add up, swamping the fee you pay.
Let's take an example.
Right now, if you're a basic member and you want to shop with Marks & Spencer, you get 4% cashback, but premium members get 4.6%.
Now let's say you absolutely love M&S and spend £100 in there every month.
Over the course of a year, you're looking at £48 cashback if you're a basic member or £55.20 for a premium member.
On its own, that won't be enough to cover the fee, but if do you the same with five or six retailers you regularly use, that additional cashback will quickly add up.
And then if you cash that money in to spend at Amazon or Tesco or some other payout partner, rather than in actual cash, then again the fee will pretty quickly pay for itself.
Really, the more that you use Quidco, the more likely you are to benefit from being a premium member.
How it compares to TopCashback
The main rival for Quidco is TopCashback, which also has two membership structures.
There's a free one, and then a 'Plus' membership which offers boosted rates of cashback and faster payouts, for £5 a year.
Personally, I tend to prefer TopCashback's usability and the slightly higher cashback rates it tends to offer, but honestly, so long as you are using one of them I don't think you can lose.
That said, with the membership fees in play, if you're going for premium or plus membership, you're likely better off picking the one you prefer and sticking with it.
Little and often
It can be easy to get a bit dismissive about cashback.
You're usually only earning pennies, or maybe a pound or two, on each purchase.
But over time, it really adds up. Over the years I've made about £750 from using cashback sites, and I'm a long way from being a big online shopper.
That's money I wouldn't have otherwise had, and it's come simply from following tracked links on TopCashback and Quidco to shops where I then spent money.
Obviously, it's important to not spend more than you normally would simply for the sake of getting cashback.
That means not indulging in more frequent splash outs on clothes or whatever, but also doing a bit of price research first.
There's no point buying an item from a shop that's more expensive, but which does partner with your cashback site of choice if you could get that item more cheaply elsewhere.
Join Quidco & get a £10 cashback bonus when you make your first purchase
*This article contains affiliate links, which means we may receive a commission on any sales of products or services we write about. This article was written completely independently.
Be the first to comment
Do you want to comment on this article? You need to be signed in for this feature