Side hustles: which ones are worth your time?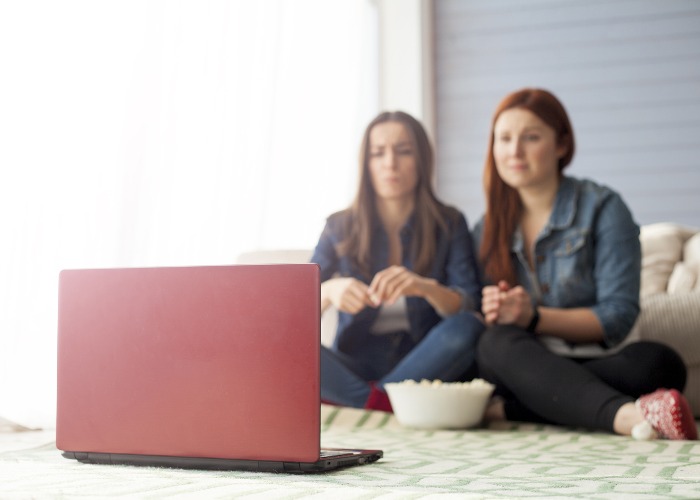 Many websites and apps claim to help you make extra money on the side – but which ones are worth your time?
People are often quite keen to make some extra money outside of work, whether it's to help pay off debt or save up for a holiday.
Personally, I have used several side hustles this year and it's interesting to see which ones worked for me ­– and which ones weren't worth my time.
Well-paid jobs and side hustles you can do from home
JustPark
After perhaps one too many glasses of wine, my husband and I decided that renting out our driveway would be an excellent way to start raising funds for our dream road trip around America.
The very next day, I photographed our driveway and signed us up to JustPark, a free app which lets you find or hire privately owned parking spaces.
Within 24 hours, we had our very first booking and made £4.65.
We thought we were quids in as we were only five minutes' walk from the train station, which charges £12 a day for parking.
I calculated that we could make around £800 a year.
But it turns out it was just a fluke and we didn't get another booking for months.
In fact, since we listed our drive eight months ago, we have only had three bookings. We even dropped our rates to see if that would attract more drivers, but it didn't.
It doesn't help that the app has a rather puzzling fee structure, so you're not sure how much you are going to get or what the company's percentage will be.
If we lived in a big city, particularly London, I think this would be an excellent cash cow.
But although plenty of people commute to the capital city from Market Harborough, there isn't much demand for cheap parking.
We will keep the space listed for now, but it is definitely up for review in the New Year.
Earnings: £14.04
Find parking in seconds with JustPark
Prolific
Out of all the survey websites, this has to be the best, but it does take a bit more time and effort as a result, and is accessed through a web browser instead of an app.
Prolific specialises in academic research and the rate you earn depends on the type of study and the amount of time it takes.
It could be a few pence for less than a minute clicking on quick answers to several pounds for detailed market research, which can take 20 minutes to complete.
The more surveys you do, the more that you get offered. Once you are on a roll, you can start making a decent side income of around £50 to £100 a month – if you have the time to commit.
You do need to pay attention as there are spot check questions to see whether you are reading everything thoroughly or not.
When I had a quiet month at work, I managed to earn £50 on Prolific but I did spend several hours on it.
Since then, I only do it on an ad hoc basis when I get an email notification for something which pays £2 or more.
The money sits in your Prolific account until you are ready to transfer it direct into a PayPal account. I found it very handy when my son's birthday came around.
Earnings: £60
20 ways to make extra money today that you couldn't 20 years ago
The Viewers and Amazon Preview
This has to be the most enjoyable side hustle as you are basically giving feedback on TV programmes in return for Amazon vouchers. The Viewers is simple to sign up to online.
A quick survey on TV artwork will earn you £5, while a more detailed questionnaire on a new TV show or uploading your Netflix viewing data will result in a £10 voucher.
The assignments are not very frequent, and you are notified out of the blue by email, but they are always straightforward, quick and pay well.
Most of them can be completed on a phone and I managed to upload data on my Android phone while on holiday in Montenegro.
Amazon Preview is a similar market research company, but in my experience, they recruit reviewers directly rather than letting you sign up to them.
They will send you episodes of a forthcoming television series or film, which you must watch on a computer before filling in a feedback survey.
It tends to work out at £10 an hour and on one occasion I earned £30 for watching three episodes of a forthcoming series.
So you get to see stuff before anyone else and earn money in the process.
Payment for these can sometimes take a month or two but if you save all the vouchers up, you can have a nice bonus at the end of the year.
Earnings: £125
SnapMyEats
I was a little late in finding this app and wish I had known about it last year. It is very easy to use and you can earn a maximum of £5 a month in Amazon vouchers.
You simply keep hold of any food or drink receipts and then take a photo and upload them to the app. It could be your weekly supermarket shop, a takeaway, a meal out, a packet of sweets or a coffee.
There is a scaled system so three receipts earn you £1. With 15 receipts a month, you can earn you £5.
It is really easy to quickly build up enough receipts and takes less than a minute to snap a photo and do a really quick questionnaire about the purchase.
If you are diligent and do it every month, you can have a handy £60 at the end of the year to spend on Christmas (if you choose to).
Payment comes quickly with a voucher code sent via email by the 15th of the following month, but often this is much sooner.
What I particularly like about this app is its simplicity and that you don't have to collect a certain amount of points or get bonus points for logging on like Shopprize.
You can boost your earning potential by filing more than 15 receipts a month which makes you eligible for the £100 sweepstake.
Earnings: £50
Get cashback when you spend with one ot these credit cards
Field Agent
A friend recommended this mystery shopping app. Once you sign up, you get notifications for assignments nearby and how much they pay.
It might be £2 to go and find items in a supermarket and take some photos of how they are displayed or being awarded £10 to go into a phone shop and pretend to be interested in buying a particular device.
After each trip, you have to fill in a survey and provide fairly detailed feedback.
In some cases, you need to ask specific questions to members of staff and remember their responses. Payment is stored in your Field Agent account and then transferred to your bank account.
Although this sounded quite lucrative in practice, particularly if it involves shops you normally visit, it was totally unrealistic for me as I live in a small market town.
There were simply no assignments in my close proximity and the nearest ones were 15 miles away in Leicester or Northampton, which I only visit a couple of times a year.
This app is basically only worth it if you live in a big city and are out and about shopping a lot.
Earnings: £0
JobSpotter
Spurred on by a news article that claimed a woman earned £700 walking the streets snapping job adverts on noticeboards and shop windows, I decided to give the app a go.
The free app, run by job website Indeed, rewards users with points for taking pictures of job vacancy adverts which can be converted into Amazon vouchers.
There are also bonus gift vouchers to be won each month.
Turns out I am not on foot very often and I rarely spot job posters. Again, living in a small town is a massive disadvantage as this kind of app only makes money in densely populated areas.
If you walk past lots of shops and businesses on your way to work and have a keen eye, this app could work for you, but I suspect it is most successful in prosperous major cities like London.
Earnings: £0
Side hustles that turned into multimillion-dollar businesses
My verdict
Overall, I earnt £249.04 via my side hustles over one year. Based entirely on a time-to-money ratio SnapMyEats is my favourite side earner but it is limited to £60 a year.
If you want to make more money and have time to invest, then Prolific is a really good website, particularly if you are saving for a specific item.
I also love the television market research surveys and have never declined one of these as they are fun to do, but they are few and far between.
As for the others, it really depends where you live – try them out in a big city but otherwise swipe on by.
*This article contains affiliate links, which means we may receive a commission on any sales of products or services we write about. This article was written completely independently.
Be the first to comment
Do you want to comment on this article? You need to be signed in for this feature