Asda cash & carry: supermarket 'copies Costco model with new warehouse stores'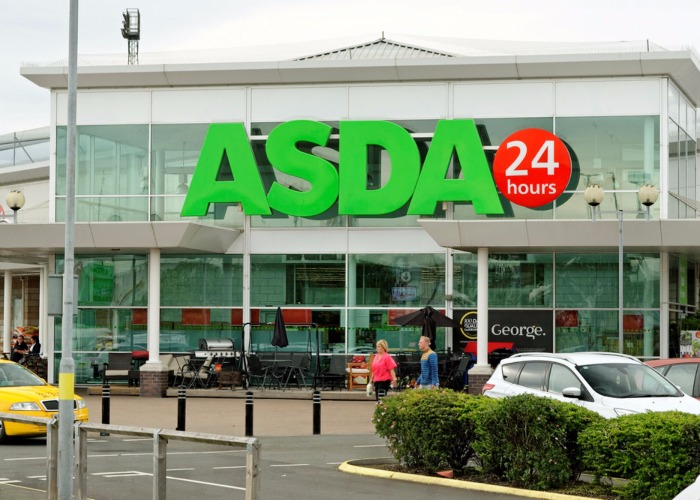 The new outlets will be branded differently and, while prices will be lower, shoppers won't have to pay a membership fee.
Asda is reportedly looking into launching new warehouse outlets which allow shoppers to buy in bulk, saving cash in the process.
It's a similar 'cash & carry' style model to that employed by the likes of Costco.
However, there seems to be one key difference with Asda's plan ‒ there won't be a membership fee.
Regular Asda shopper? Earn 1% cashback on all spend with this fee-free credit card
What's the plan?
Retail trade publication The Grocer has reported seeing a briefing note sent out to suppliers by the supermarket which outlines the idea of opening a chain of warehouses stores.
Walmart, Asda's owner, already runs a chain of stores that operate in a similar way in the US called Sam's Club.
The briefing note suggests that the first one will open at Asda's giant branch in Patchway, Bristol at the end of November, with talks ongoing over opening other stores.
The warehouse store would have its own name and separate team from Asda, and will stock everyday essentials in the sort of bulk sizes that you don't normally find in the supermarket.
It's also set to offer imported Sam's Club products.
The Grocer reported the briefing note as saying that the idea for the new warehouse stores to offer "a blend of the best of Sam's USA and Costco".
'Responding to customer needs'
Asda hasn't outright confirmed the plans, but it hasn't quashed the speculation either.
A spokesperson said: "In the current competitive market it is more important than ever to respond to changing customer needs and the key to this is to innovate and to test new ideas.
"We have already launched some exciting trials this year and we'll always be sure to let our customers know when there's something new to look forward to."
Asda regular? Earn 1% cashback on all shopping with this fee-free credit card
Ditching the membership fee
It's particularly interesting that Asda doesn't intend to charge a membership fee for its new warehouse stores.
The one big example of these sorts of outlets that we have in the UK is Costco, and you will have to cough up for a membership in order to shop there.
Shopping online with Costco will cost you £15 a year, while an individual membership for shopping in-store too will set you back £33.60.
What's more, you will need to meet specific requirements too ‒ you'll need to be working in specific industries (ranging from banking to education) or have certain qualifications such as being a qualified accountant or chartered surveyor.
It's not exactly an option for everyone.
The Tesco experiment
It's worth noting that Tesco has dipped its toe into this area of the market without much success so far.
Last year, it launched a new range of stores called Jack's, which was aimed at taking on the likes of Aldi and Lidl in the deep discounter arena.
One of these Jack's stores was trialled as a bulk-buy style outlet, in Rawtenstall, Lancashire.
It's fair to say that it hasn't gone well though. Having opened in April, it is being closed this month and then reopened in November as a traditional Tesco superstore in time for Christmas.
Asda regular? Earn 1% cashback on all shopping with this fee-free credit card
The attraction of buying in bulk
While Tesco's experiment ended in failure, it doesn't change the fact that there are real benefits to shoppers offered by these sorts of outlets that allow you to buy in bulk.
Take loo roll. If you head to Tesco and pick up a 16-pack of Cushelle ultra quilted, then it will set you back £8. That works out at 50p per roll.
Over at Costco you can get exactly the same product, but at 40p per roll. The only catch, if you want to call it that, is that it comes in a pack of 45 rolls, and you have to buy at least two of them.
Over 90 rolls, that works out at a saving of £9, which isn't to be sniffed at for a single item.
Multiply that over all of the household items you can stock up on, from toothpaste to pasta, and you could end up saving a significant amount of money.
You do though need somewhere to keep all of it. That's the trade off with buying in bulk ‒ if you're organised, and have plenty of storage space, then it's a winner.
But if you start eyeing up that space under the sofa as a possible storage place for those additional tins of baked beans, then it might not be such a practical idea.
You also need to be certain that you're actually going to use it. A study by TopCashback last year suggested that while around three-quarters of us are regular bulk buyers, one in five admit that some of those items end up in the bin or unused.
So before you go crazy at Costco stocking up on sweetcorn, you need to consider how likely you are to actually eat it.
Do you shop at Costco? Would you be interested in an Asda-backed version? Share your thoughts in the comments section.
Be the first to comment
Do you want to comment on this article? You need to be signed in for this feature