Curve Cash offer: earn 1% on top of your current cashback credit card rate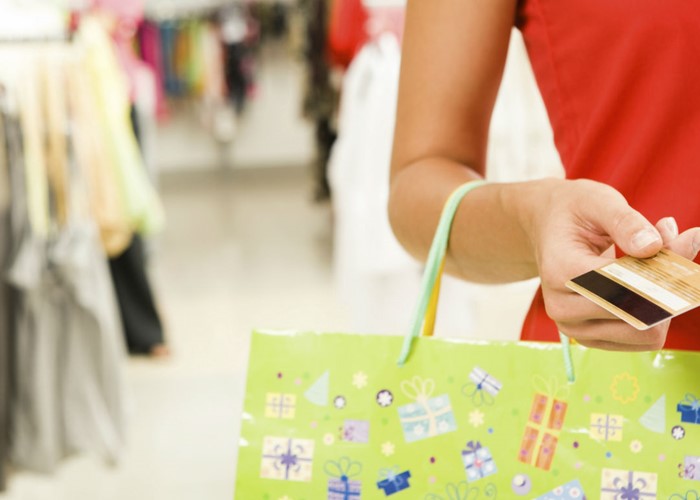 You can earn cashback on your cashback thanks to a new offer from Curve – but you could end up massively out of pocket, explains John Fitzsimons.
If you're the sort of person that pays off your credit card bill in full each month, then a credit card that offers you some form of reward on your spending is a must.
You might have a preferred loyalty scheme – Tesco Clubcard, Nectar or Avios for example – or rather enjoy the sheer flexibility of good old-fashioned cash.
There are a host of different reward cards to choose from, but one new card provides shoppers with the chance to earn rewards on all of the money they spend – twice.
What is a Curve card?
First off, it's worth establishing that the Curve card isn't exactly a new card in its own right – you can read our detailed review here. What Curve does is bring together your various accounts into a single card.
You download an app, and select the accounts you want to be included within your digital wallet.
So there might be a debit card and a couple of credit cards on there, and you'll then be issued with a single Curve card.
The idea is that you only need to carry one card around with you, but you can switch between which actual card you use while you're out and about.
This can come in handy if you're in a shop that doesn't accept credit card payments.
You can buy the items you want, and then later on charge the amount you spent onto your credit card, through its 'back in time' feature that lets you switch which card you used for a purchase for up to two weeks after the purchase takes place.
So even though you might not be using the physical rewards card for your purchase while you're in the shop, you can still earn rewards on that spending by charging the amount you spent to your credit card.
And now through Curve's new Curve Cash scheme, you may be able to pocket double the rewards.
Compare top cashback credit cards: which one is best for you?
What is Curve Cash?
The new scheme will see users provided with a new 'Curve Cash' card within their digital wallet. Shoppers then get 1% cashback when they spend with a bunch of big names like Amazon, Sainsbury's, Netflix, TFL and others.
You can then spend that cashback at any store that accepts a MasterCard.
The big selling point is that effectively, you get the chance to earn rewards twice from the same bit of shopping.
For example, let's say I want to spend £100 at Amazon. Not only do I get £1-worth of cashback in my Curve Cash account, if I then charge that spend onto my Tesco Clubcard credit card, I get Clubcard points as well.
Getting rewarded for your spending is always good – getting rewarded twice is even better.
Compare top cashback credit cards: which one is best for you?
The potential downsides
Before you rush off to apply for a Curve card, be warned, there are a number of practical downsides to consider.
First of all, from a very basic standpoint, when you spend with a Curve card rather than a credit card you are sacrificing the added cover that comes from credit card spending, like Section 75 protection.
This is important if things go wrong, like the retailer goes bust and you want to get your money back.
To make up for this, Curve has its own customer protection service, which it says covers you for purchases worth up to £100,000. You can read more about the situations in which you'll be protected on its site, while the exclusions can be found here.
Another thing to keep in mind before applying is the cost of Curve itself, which has three separate membership levels.
There's Curve Blue, which is free, Curve Black, which costs £9.99 a month, and Curve Metal, which costs £14.99.
With Blue and Black, you can only earn cashback at three retailers of your choosing (and only for three months with Blue), while with Metal you can choose six retailers at which to earn the cashback.
In other words, you'll need to spend an awful lot of money at just a handful of retailers in order to earn enough cashback just to cover the annual cost of being a Curve member, unless you're getting juicy rewards from your linked cards too.
And even that is an issue since you can't link American Express cards, which are by a distance the most generous cashback cards on the market now.
Compare top cashback credit cards: which one is best for you?
Is it worth it?
While the ability to earn further rewards on your spending is lovely, on its own it's never going to be enough to convince you to go for a Curve card.
Instead, you need to buy into the other selling points of the firm, like the convenience of only needing one card with you, and the ability to dodge fees when withdrawing cash overseas.
The fee-charging Black and Metal come with a bunch of other features too, ranging from worldwide travel insurance to worldwide airport 'loungekey' access.
If those are worth membership fees of £120 or £180 to you, then Curve Cash is going to be a welcome added bonus.
Otherwise, you may just have to put up with a few more cards in your wallet.
Do you use the Curve card already? Has the new cashback offer tempted you to try it out? Share your thoughts in the comments section below.
Be the first to comment
Do you want to comment on this article? You need to be signed in for this feature