Base Rate increase: what has happened to mortgages and savings accounts?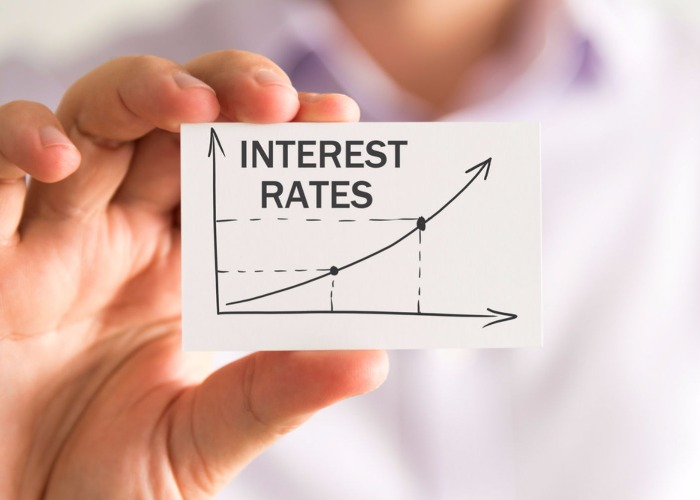 It's been just over a month since the Base Rate rise was announced – we compare mortgages and savings then and now.
It's been just over a month since the Bank of England increased the Base Rate from 0.25% to 0.50%.
Borrowers worried while savers rejoiced – there might finally be some good news for them after years of painfully low returns.
So has there been any real change? We've taken a look at loveMONEY's best buy tables from then and now to find out.
Savings
As expected, variable rate savers have had more to shout about than their fellow fixed-rate savers.
Some banks have increased their rates, but only a few – including Nationwide, Skipton Building Society and Yorkshire Building Society – have passed on the full 0.25%.
Easy access
That said, easy access accounts have seen disappointing numbers since the rate rise.
Even with those rates which actually have seen a move upwards, it's less than the 0.25% Base Rate increase.
November 2017
December 2017
As Moneyfacts points out, it's the challenger banks that are giving the most back to savers in the form of higher rates.
Fixed-rate
More of the fixed rate savings accounts have seen changes, but the increases have been very small, as little as half a per cent.
November 2017
December 2017
On the accounts with a teensy £1 deposit, there hasn't been any change at all.
November 2017
December 2017
Cash ISAs
Some providers have upped their game (but again, not enough) while others have dropped down the best buy table, such as two Virgin Money offerings which were reportedly cut on the same day as the rate rise.
It seems that savers aren't enjoying the same rates they were when the Base Rate was cut from 0.5% to 0.25% last year. For example, those who have the Flexclusive ISA Issue 10 from Nationwide get 1% compared to 1.5% when the Base Rate was cut from 0.5% last year.
Rachel Springall, finance expert at Moneyfacts, said:
"Unfortunately, while plenty of rate rises have now been announced, some savers will find that they haven't benefitted from the full 0.25%. Savings providers appear to have been very selective about which accounts get the full rise.
"Savers who find that their high street easy access account is still paying very little may want to take a look at the Best Buys. Since the start of November, there has been some decent competition among the challenger banks looking to entice new savers.
"If savers don't take advantage of the current deals fast, however, they could find that they miss out on the best returns available in over a year.
"The best deals don't tend to stick around for too long."
Borrowing
Experts predicted that rates on mortgages would rise faster and borrowers would be hit before savers were rewarded, and they were right.
Soon after the announcement, borrowers were told that rates would rise, with some even creeping up before the Base Rate was changed.
Residential fixed-rate mortgages
Rates are on the increase, but they're moving slowly.
November 2017
December 2017
Springall said:
"Whilst fixed rates are gradually rising, it still remains...the case that the market is competitive and lenders are still launching some decent offers to entice new borrowers.
"Not only do lenders have to appease existing borrowers with some well-priced deals so that they don't lost their custom, many lenders are also under pressure to lend out to new borrowers and the end of the year is edging ever closer.
"Lenders may be coming towards their end-of-the-year targets, so we are still bound to see some best buy deals before 2018 hits."
So the takeaway from this is very clear: fixed rate mortgages offer the best rates on the market, relatively speaking. So if you're on a tracker or your provider's SVR, you'd best get switching.
Residential variable mortgages
Variable rates have risen more sharply so borrowers will be feeling the pinch.
November 2017
December 2017
Many have increased their Standard Variable Rate (SVR) as well, so if you're coming to the end of your initial period, it's time to get remortgaging before you're hit with a massive fee.
Buy-to-let mortgages
Buy-to-let mortgages have been hitting the headlines with record rises, according to Moneyfacts.
Those who opted for tracker mortgages have been hit hardest, as shown by the Family Building Society upping its rate by the full 0.25%.
In fact, there are actually only two deals in our best buy tables at the moment.
November 2017
December 2017
Charlotte Nelson, finance expert at Moneyfacts, said:
"Just one month after the Bank of England's rate rise announcement, it's clear to see from the latest statistics that the average two-year tracker BTL mortgage has factored in the base rate increase. Rates have turned around from the record low of 2.23% in November with the largest monthly rise that has ever been seen on our records.
"Not only has the average variable tracker rate increased, so too has the average two-year fixed rate, seeing rates bound upwards and nearing June 2017 levels with the highest monthly rise since April 2015.
"Given that savings rates remain low, property is still seen as a good option by many and the lure of a higher return will continue to see many potential landlords wanting to dip their toe into the buy-to-let waters. As rates keep rising on BTL deals, borrowers will need to act fast if they still want to get a low rate.
"Anyone who is unsure should seek the advice of a financial adviser."
Compare mortgages with loveMONEY
Why you're not getting better rates
The link between the Bank of England Base Rate and bank rates isn't as strong as we're often led to believe.
Government lending initiatives mean that banks don't need income from savings to bolsters their mortgage books the way that they used to.
Banks will have a pool of funding coming from three different sources: customers, borrowing from the Bank of England and borrowing from other banks.
It depends on which source or sources they rely upon most heavily. If they don't get much out of customers, they don't have enough reason to entice them with new offers and better rates. This is why challenger banks are quicker to up their rates as they're keener to win customers.
Some banks argue that they're still deliberating on rate rises, but there's a good chance that they won't budge. Many providers start shifting their rates in preparation for a rate change even before it happens, so they would generally have plans in place beforehand.
Springall says: "Whilst there is an argument that it can take a few weeks for savings providers to adjust their range, write out to customers, update their adverts and pass on a rise – this has very little to do with how much should be passed on to consumers.
"Ultimately, if the banks cut its savings rates by the full amount last year, then savers would be expecting the rise to be passed on in full right now. A good example of this is NatWest who rose their Easy Saver from 0.01% to 0.10%."
What to do now
You know what we're going to say – the best thing you can do now is switch!
More rate rises could be on the way so many analysts are suggesting mortgage holders move to long-term fixes of at least five years.
Savers can take advantage of higher rates if they know where to look so check over your current deal and compare it to the best buy tables to see if you can land anything better.
Start your switches by visiting the loveMONEY comparison centre.
Be the first to comment
Do you want to comment on this article? You need to be signed in for this feature