Discount rate change: could it reduce your car insurance premiums?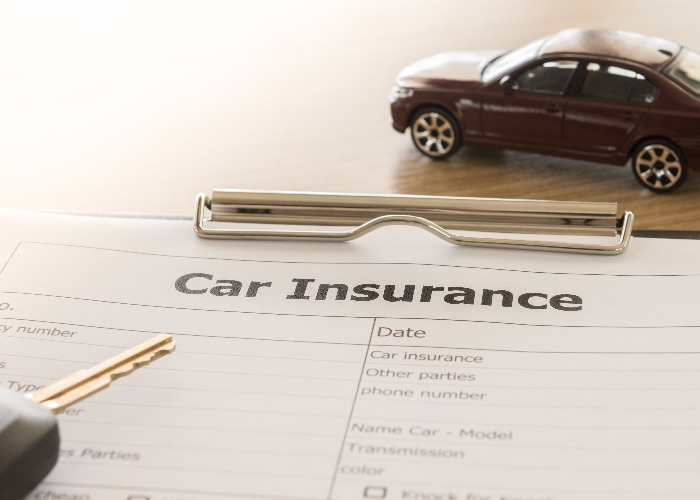 A proposed change to the way personal injury compensation is calculated could mean a reduction in premiums. But, as experts point out, it won't be enough to counter the raft of price hikes motorists have already been hit with.
The Government has announced it is rethinking a change it made to personal injury compensation that, if approved, could mean we all pay less for our insurance.
Back in March, a new formula was introduced for calculating personal injury compensation that is paid out to people who have suffered long-term injuries.
The idea behind this compensation is that it is paid out as a single lump sum and then the injured individual can invest it to provide them with money to support them for the rest of their life.
Because they are expected to invest the money – and therefore earn interest on it – the amount paid out is discounted to reflect the future growth. This 'discount rate' was 2.75% up to March this year, but then the Government cut it to -0.75%.
The insurance industry was furious with the change, stating that forcing them to pay out more in compensation would mean increased premiums for everyone to cover the extra cost.
Commenting at the time, Steve Treloar, managing director of general insurance at LV, stated that forcing insurers to pay more compensation "risks pricing younger and older drivers off the road."
He added: "The change to the discount rate will significantly increase the cost of the largest personal injury claims and disproportionately hit the premiums of those most likely to cause them – younger and older drivers."
Search for cheaper car insurance: see how much you could save
Why the change?
The Government defended the change, saying that the discount rate was calculated on the basis that the person receiving the payout would invest in Government bonds and the interest rate on these has fallen considerably in recent years.
As a result, they need to receive more initial compensation to make up for the lower interest returns.
Now, the Ministry of Justice has said it will outline new draft legislation to change the discount rate again.
If this legislation is approved by parliament, the discount rate may end up between 0% and 1%.
"We want to introduce a new framework based on how claimants actually invest, as well as making sure the rate is reviewed fairly and regularly," said Lord Chancellor and Justice Secretary David Lidington.
This would reduce the amount of compensation insurers have to pay, and therefore insurance premiums could fall as a result.
Industry (unsurprisingly) welcomes the move
Huw Evans, director general of the Association of British Insurers (ABI), said of the proposed changed: "This is a welcome reform proposal to deliver a personal injury discount rate that is fairer for claimants, customers and taxpayers alike.
"The reforms would see the discount rate better reflect how claimants actually invest their compensation in reality and will provide a sound basis for setting the rate in the future.
"If implemented it will help relieve some of the cost pressures on motor and liability insurance in a way that can only benefit customers."
Been offered a rubbish renewal quote? Search for cheaper cover
How much could I save?
If the Ministry of Justice changes the discount rate to 0.5% then the average driver would save around £23 a year, according to Comparethemarket.com.
"We should bear in mind, however, that the original changes to the rate in February this year added around £60 to motor insurance costs, so drivers are still paying more than they were last year as a result of the MoJ's reforms," says Simon McCulloch, director of comparethemarket.com.
So, as is often the case when it comes to car insurance, the much-needed reduction in premiums will in reality just work out to a temporary slowing of ongoing price rises.
To take matters into your own hands, here are 24 ways to slash the cost of your annual cover. After all, if you don't do anything, you'll just end up paying more each year.
And finally, don't forget to shop around for cheaper cover when your policy is up for renewal. Insurers seldom reward loyalty!
Be the first to comment
Do you want to comment on this article? You need to be signed in for this feature