'Phantom goods' scam – how to keep safe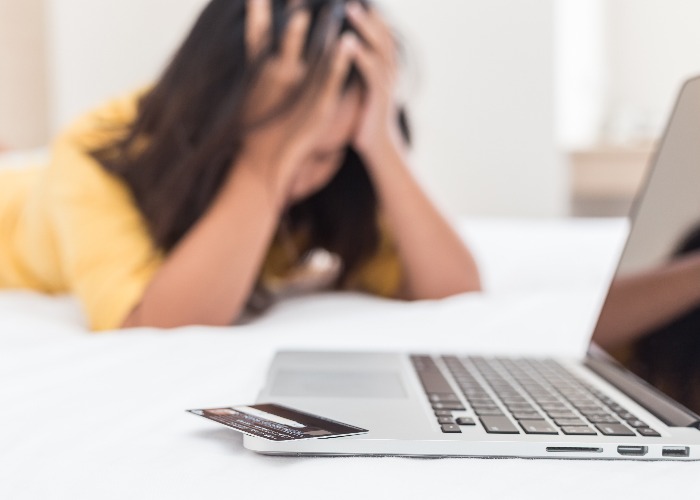 More people are falling for bogus deals advertised on eBay, Gumtree, Facebook and Instagram. Here's how to stay safe.
A growing number of people are losing money to 'phantom goods' scams, according to new Citizens Advice research.
This type of scam involves shoppers being conned into handing over money goods like cars and flights which don't exist.
Citizens Advice figures show a 17% increase in the number of cases reported between January and March this year compared with the same period in 2016.
Victims were more likely to lose money over 'phantom goods' scams compared to other types of scams like investment cons and dodgy doorstep sellers – and on average lost £1,100.
Citizens Advice has revealed these findings to tie in with Scams Awareness Month which begins tomorrow (Saturday 1 July).
The annual campaign, led by Citizens Advice and Trading Standards, encourages people to report and talk about scams.
Get extra shopping protection with a credit card. Compare deals today!
How the scam works
'Phantom goods' scams involve fake adverts for items at bargain prices usually placed on social media sites like Facebook and Instagram as well as online marketplaces like eBay and Gumtree.
To make the listings look genuine scammers will use bogus customer reviews to give the impression they are a safe, reputable seller.
Fraudsters lure victims in with deals on things like jewellery, cameras, musical instruments and even driving lessons, but the most common items for people to lose money over were cars flights and furniture.
Win £500 every week with loveMONEY! Click this way to find ou more
People who have lost out
In one case, a young man paid £2,000 for car insurance he found through Instagram with a seller who had 'recommendations' from other users.
He was told he would receive the paperwork after he transferred the money, but it never arrived. Luckily his bank was able to claw back the money from the scammer's account.
In another case, a woman saw a houseboat advertised on eBay and after exchanging emails with the seller agreed to buy it for £5,000.
She was sent a fake PayPal link to make the payment and hasn't been able to recover her money.
Speaking of eBay, this isn't the only type of scam shoppers should be aware of – read more about the most common scams here.
How to keep safe
Here are some tips on how to avoid falling for a 'phantom good' scam.
Do your research – don't rush into buying an item as soon as you spot a good deal. Research the company or trader first by checking they have a registered address and checking they're protected by a trade body.
Check the website url – you should investigate the trader's web address using whois.com to check if it's genuine. Make sure their full address and contact details are listed.
Lock for the padlock – when making purchases online always look for the padlock sign in the url bar so you know the website is secure. The address should also start with a 'https://' and part of it may turn green.
Never pay by bank transfer – when making purchases online always use a credit or card debit card to pay for items and never opt for bank transfer. Banks transfers can be difficult to trace so are unlikely to get your money back.
Be extra cautious with PayPal – PayPal is also safe way to pay for things online, but watch out for links taking you to a fake PayPal site.
Do product checks – when buying a financial product, check the company is on the Financial Conduct Authority's register of approved businesses. For package holidays check the tour operator is ATOL protected and when buying a used car also look at the vehicle and paperwork in person.
If you think you've fallen for a 'phantom goods' scam you can contact Citizens Advice to see how you can get your money back and report it to Action Fraud on 0300 123 2040 or using the website.
You can also keep one step ahead of scammers by taking a look at our round up of the most common email scams doing the rounds at the minute. And as always, you should conider getting extra shopping protection with a credit card. Compare deals today!
Keep safe with loveMONEY:
How to spot a cashpoint that has been tampered with
Scam phone calls: six tricks fraudsters use to gain your trust
Be the first to comment
Do you want to comment on this article? You need to be signed in for this feature