5 savings accounts to avoid!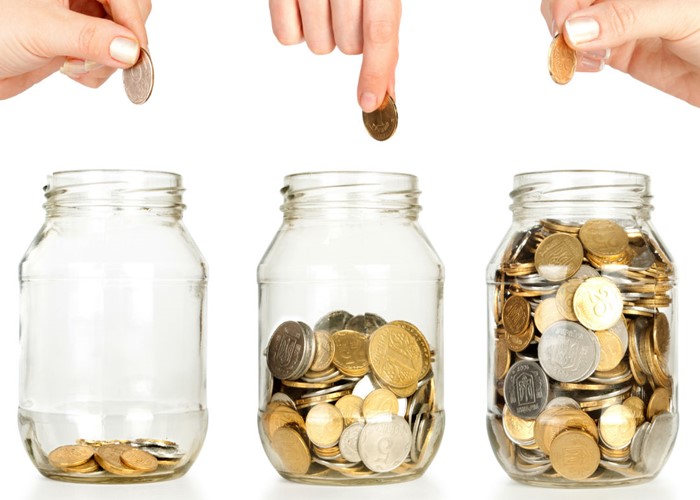 A decent savings account is hard to find but some are much worse than others. Find out which ones you should steer clear of.
The odds really are stacked against savers. Getting a decent return is a huge challenge when today's low rates are totally decimated by high inflation. Even if you manage to nab the best-buys, the chances of your rate staying competitive are pretty poor. To make matters worse, savings accounts are generally marketed in a ridiculously flattering light making them appear far more attractive than they really are.
With that in mind, check out these five savings accounts which just aren't worth it:
1. Six-month fixed rate bonds
Fixed rate bonds can be a big gamble since there's no way to know whether the rate you lock into now will remain competitive throughout the term compared with new bonds and variable rate savings accounts that are launched onto the market.
To limit the risk, we recommend choosing a bond that lasts no more than one to two years. If you suspect the base rate will stay reasonably low over that period, a short-term fixed rate bond could pay off.
But this comes with one important caveat: don't go too short. Six-month bonds offer pretty appalling rates right now even though you'll have to sacrifice access to your cash. For example, some of the most competitive bonds pay less than 2% AER with the Principality Building Society offering 1.76%, while Norwich & Peterborough Building Society pays just 1.75%.
Now given that the best-buy easy access account - the AA Internet Extra account - pays a rate of 2.8% including a more generous fixed bonus of 2.3% for a year, I totally fail to see the point of a six-month bond.
2. Long-term fixed rate bonds
On the other hand, it's equally important you don't fix your rate for too long either. You might be tempted to go for a four or five year bond since they offer some of the best rates on the market. The Baroda MAX 5 Year Fixed Rate Bond for example, pays 4.8%. But ask yourself whether this rate is likely to stay competitive for the duration of the term.
I think the base rate is likely to rise significantly over this period which means new bonds will probably pay significantly better rates, leaving your 4.8% bond seriously lagging behind.
In today's video, I'm going to highlight five things you should consider when choosing a savings account.
3. Notice accounts
Notice accounts are another product which you should avoid right now. The whole point of a notice account is to reward those who forego immediate access to their savings. But the highest rate you can earn right now is 2.9% with the Stroud & Swindon 90 Day Notice Account. This means you'll earn just 0.10% more than the market-leading easy access savings account from the AA, but you'll need to wait 90 days before you can make a penalty-free withdrawal.
I just don't believe the marginally higher interest rate justifies the limitations on the account. After all, if you deposited £1,000, you would earn an extra £1 over a year in return for waiting almost three months every time you need to dip into your cash. I think that alone is sufficient reason to consign notice accounts to my savings Room 101.
4. Silver saver accounts
Another candidate for Room 101 is silver saver accounts. Specifically aimed at people in their fifties or sixties, silver savers should give something extra since they're exclusively available, but sadly they don't. The top easy access account is the Saga Internet Saver which is open to savers age 50 plus. But the 2.75% rate on offer again falls short of the market-leader from the AA which can be taken out by everyone regardless of their age.
In fairness Saga doesn't pay an uncompetitive rate, but why go for a silver saver when there are better returns to be had elsewhere? The moral of the story is this: Never automatically assume a savings account which is available to a select few offers something special, because the chances are it doesn't. Think marketing ploy!
Recent question on this topic
halpino asks:

SoftwareBear

answered "put as much as you can into the ISA now and transfer each year until most of the cash is in the..."

MikeGG1

answered "I assume that your mother is over the personal allowance limit and is therefore a basic rate..."
5. Savings & investment combos
If you want to earn the best rates on your savings, there's no question combination bonds will help you achieve this objective. These products usually combine a fixed rate bond with an investment plan where a portion of your money is directed into each element. Combination bonds can offer as much as 6% on your savings which is impossible to earn anywhere else.
So what's the problem? Combination bonds mix ordinary, risk-free savings with an investment which isn't guaranteed and could lead to losing capital and/or income.
There are numerous bonds available on the market, but let's take a look at one example: The Combination Bond from Yorkshire Building Society links a YBS Savings Bond with a Legal & General Investment Bond.
The bond pays a fantastic rate of 6% fixed until 30 September 2011 with a minimum deposit of £1,000. But, the Investment Bond requires you to pay in at least £5,000 and means your money will be invested in shares, fixed interest assets, UK commercial property or cash.
At least 70% of your cash must be paid into the Investment Bond which makes it far higher risk than a traditional savings account. Just 30% of your deposit at most will benefit from that great fixed rate.
Combination Bonds may be suitable for some investors, but they're totally unsuitable for anyone who is looking for a secure return, and therefore should never but put in the same category as savings accounts at all.
Compare savings accounts at lovemoney.com
More: Top savings accounts for all amounts | 3.25% savings that rise with base rate
Be the first to comment
Do you want to comment on this article? You need to be signed in for this feature