loveMONEY investigates: Right to Buy fraud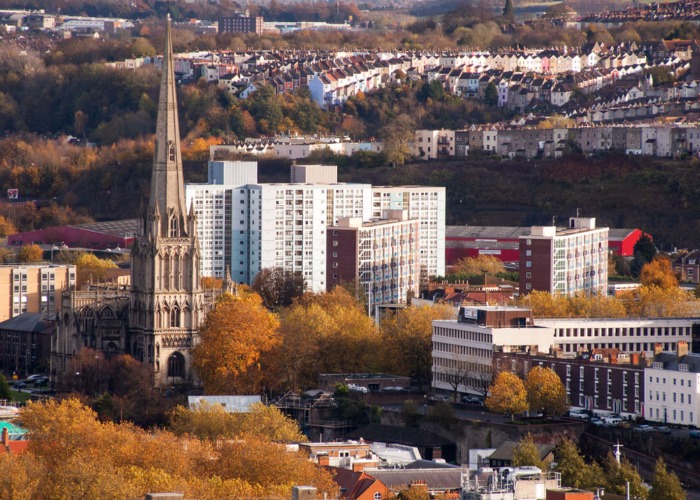 Right to Buy fraud has made the already-controversial housing scheme even more problematic. So what can be done about it?
Right to Buy fraud has become a major problem.
Unscrupulous individuals have managed to hijack the long-running scheme, which helps council tenants buy their homes at a substantial discount, and are making a fortune.
These scams, in which tenants knowingly provide false information when applying to purchase the house, are being carried out across the country, with reports suggesting the cost runs into millions of pounds every year.
Investigators insist the problem has ramped up since the discounts on offer were dramatically increased four years ago in a bid to make the scheme more accessible to people in the wake of rising house prices.
The figures are alarming.
In the three years following the discount increase, there was a near 10-fold increase in the number of Right to Buy frauds detected, according to the Protecting the English Public Purse report, 2015, published by The European Institute for Combatting Corruption and Fraud.
Sam Lister, policy and practice officer at the Chartered Institute of Housing, says it's hard to get exact figures on fraud as so much goes under the radar, but agrees that the evidence shows it's a growing problem.
"Fraud always goes where there are high incentives," he says. "When those are increased, as they have been with the introduction of higher discounts, you can expect the incidents of fraud to also rise."
Although many local authorities are now classing it as an 'emerging risk' to tackle, the situation is particularly bad in London where it's estimated that three per cent of all Right to Buy applications are fraudulent.
In fact, the number of detected cases in the capital more than doubled to 300 in 2014/2015, while their combined value rose by more than 185% to almost £26 million, according to a report from the London Boroughs' Fraud Investigators' Group.
A bit of background
Right to Buy has always caused controversy. Ever since Prime Minister Margaret Thatcher introduced the concept back in 1980 there has been fevered debate among individuals, politicians and industry observers.
Those in favour see it as a great way to give a helping hand to those who wouldn't ordinarily have a chance of getting on the property ladder. Opponents insist it amounts to selling assets on the cheap and distorts house prices.
What can't be argued is the fact it's been hugely popular with tenants. Just under 2 million council homes have been sold at a discounted rate over the past 35 years, according to an analysis of official statistics.
Tempting incentives
Radical changes introduced to make the scheme even more attractive to tenants are likely to result in an increased number of applications and houses sold over the next few years – as well as instances of frauds taking place.
This regulatory overhaul, which was introduced four years ago, increased the maximum discounts on offer up from as little as £16,000 in some areas to a maximum of £77,900 across England (rising to £103,900 in London).
The impact of the increased discounts has been remarkable with a three-fold increase in the number of annual applications being received – up from 9,000 in 2011/12 to 27,450 in 2012/13 – according to the Government's local authority housing statistics.
The number of sales, meanwhile, more than doubled from 2,638 to 5,944 over the same 12-month period. The average discount per dwelling rose from £26,690 to £51,760, while the discount as a percentage of the market dwelling went from 27% to 45%.
What constitutes a fraud?
Although the vast majority of applications to buy are genuine, there are a number of common types of right to buy frauds taking place, according to an analysis of the problem by the Chartered Institute of Housing.
The first is when someone misrepresents the length of a tenancy in order to gain a greater discount. Then you have those that conceal a tenancy history, such as not disclosing previous rent arrears or evictions.
Attempting to purchase a property while not using it as their sole or principal home is regularly seen, as are cases when the household composition is misrepresented – an example being submitting a joint Right to Buy application with someone not living at the property.
Other examples have included unscrupulous family members making an application 'on behalf' of their vulnerable relative that has lived in the property for many years.
Fighting back
However, local authorities are fighting back. Dedicated fraud investigators are employed by many councils around the country whose tasks include closely analysing applications to see if they are genuine.
Stephanie Toghill is housing investigations manager at the London Borough of Camden and secretary of the Tenancy Fraud Forum, an independent organisation that brings social landlords together to combat tenancy fraud.
She insists it's an essential fight:
"I can understand why people would look to commit Right to Buy fraud as the savings are substantial and they can make over £100,000 in some cases," she says.
"However, we're looking to stop the loss of a social home."
It's a subject about which she's passionate. "Waiting lists are huge across the whole of London so we're trying to maintain as much housing as we can for those that really need it," she says.
"If someone is trying to buy something they shouldn't then we want to protect that and keep it for someone that does need it."
All applications at Camden are scrutinised at the point at which the offer has been accepted.
"We can go right back to their original housing application and verify that they obtained the tenancy legitimately in the first place" she explains.
"If they didn't, we can stop the right to buy and even prosecute them for a false housing application."
Taking it to court
As a result of such investigations, a steady stream of prosecutions have been making their way through the courts over the last couple of years that have resulted in lengthy prison sentences for those convicted.
One of the most recent was an East London woman given a 20-month jail term after pleading guilty to subletting her council property and providing false information in order to purchase it under the Right to Buy scheme.
Wood Green court heard she had sublet the council property while living with her husband and children at an address in Dagenham, owned by her husband, a fact she'd concealed when applying to buy it.
Councillor Dominic Twomey, deputy leader and cabinet member for finance in Barking and Dagenham has insisted that housing cheats will not be tolerated:
"Council properties are precious and there for decent law-abiding people, not for greedy fraudsters," he said. "I can assure residents we will be remorseless in our pursuit of them to make sure council homes go to those who have the right to live in one."
Other problems
Flagrant fraud is one thing, but there's another problem that's rather more challenging to tackle as it's completely legal: private companies offering tenants money to buy their house in an arrangement that can see them become homeless.
Examples of these deals include sale and rent back agreements in which the tenant is offered a cash sum and a new tenancy from the company – only to discover at a later date that they have little or no security.
"It's a really big concern especially as there appears to be very little we can do about it," says Toghill.
"I understand they are providing a service to tenants but the concern is whether they are even aware of how vulnerable some of them actually are?"
All she can do is urge tenants to think very carefully if they are approached.
"There's nothing in the legislation to force tenants to say where the money is coming from – or that they can't take money from lending companies," she says.
"There's nothing to stop this from happening, but it's just really distasteful."
More fraud is on the way
The recently announced extension of the Right to Buy scheme, which is expected to give 1.3 million housing association tenants the opportunity to buy their homes at a discounted rate through a voluntary agreement, may also be ripe for fraudsters.
The problem is many housing associations won't have access to the same trained investors and fraud experts that are currently working for local councils by routing out corruption, warns Sam Lister at the Chartered Institute of Housing.
"If anything the Right to Buy fraud problem is going to get larger," he says. "It will also go to where there is the least risk so when you have local authorities clamping down on the issue, the fraudsters will focus on areas where there is less vigilance."
Get a mortgage that's right for you. Compare a range of fixed-rate and tracker deals at the loveMONEY mortgage centre today
The scams you need to know about:
How criminals steal your banking details at an ATM
New online scam targeting your lunch break
Why chip and PIN isn't safe anymore
Be the first to comment
Do you want to comment on this article? You need to be signed in for this feature