One letter could win you thousands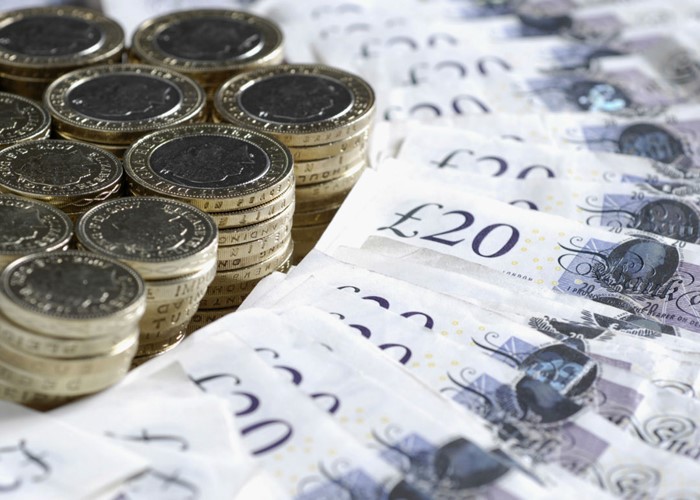 If you're a victim of one of these four financial scandals, then one letter of complaint could win you a hefty amount of compensation.
Habitual lovemoney.com readers will know that, when it comes to tackling financial paperwork, I am one of the world's greatest procrastinators. However, I recently sprang to life when I realised that serious money was at stake!
It all started when my wife received the latest yearly statement for our mortgage endowment policy. Being a financial geek, I took the time to read carefully through this sheaf of paper. Fortunately, I spotted that we had only a short amount of time left to complain about this policy if we believe that it had been mis-sold.
In fact, we had less than a week to submit a written complaint before this deadline expired!
Anyway, this leads me into four financial scandals which have robbed consumers of billions of pounds. If you've been a victim of any of these rackets, then you could be in line for compensation worth thousands of pounds. So, fight back and claim your damages today!
1. Mortgage endowment mis-selling
About three years ago, my wife received a letter from the provider of our mortgage endowment. It warned her that, thanks to high charges and poor investment returns, our joint policy was not on target. Indeed, it was likely to mature with a shortfall of over £25,000 on the sum assured, leaving us hugely out of pocket.
Like millions of homebuyers in the Eighties and Nineties, we were pressured into buying a mortgage endowment policy by a smooth-talking salesman. Although we were adamant that we wanted a safe, simple repayment mortgage, this adviser convinced us to have an endowment mortgage. He (falsely) claimed that this was sure to pay off our home loan and leave us with a handsome tax-free lump sum on top. Thus, my wife complained to our life assurance company, arguing that we had been sold this policy under false pretences.
Although the firm rejected most of our complaint, it was forced to concede that we were not given 'best advice'. In fact, our original application clearly shows that, when asked if we were interested in buying an investment which might produce higher returns, but at greater risk, we ticked 'No'.
Thus, we had the life company over a barrel, and they accepted our claim for damages. Within days, we received a cheque for over £4,500. Alas, this wasn't a genuine windfall. It was simply the compensation required to restore us to the position we would be in today if we had taken out a 25-year repayment mortgage, as we'd originally requested. So, all's well that ends well -- although we could have made our complaint three years ago, when we received our first 'red letter' warning!
Could you win damages for a mis-sold endowment? Visit the Financial Ombudsman Service website to find out.
2. Mortgage exit arrangement fees (MEAFs)
Have you moved house, remortgaged or paid off your mortgage at any point in the past six years? Were you charged a fee for settling or redeeming your home loan? If so, then you may be in line for another payout. Here's why:
Mortgage lenders have massively increased their 'mortgage exit arrangement fees' (MEAFs) in recent years, in order to boost their profits during the housing boom. For example, when I took out my first mortgage fifteen years ago, my contract stipulated that I would have to pay an exit fee of £50 or thereabouts when my home loan was finally paid off. However, when I parted company with the Abbey in 2005, it charged me a whopping £225 for settling my mortgage.
What a cheek! Happily, the greed of mortgage lenders has backfired on them, because they attracted the attention of the Financial Services Authority (FSA). The FSA took a dim view of this profiteering and, in January 2007, it ordered mortgage lenders to treat their customers fairly. In other words, it said they must only charge the fee they originally promised they would charge, in the original mortgage contract.
So, if you've paid a larger fee than you expected to pay when moving your mortgage, one telephone call, email or letter should secure a refund. If it doesn't, then threaten to take your complaint to the Financial Ombudsman Service. That should do the trick!
3. Credit-card fines
Once again, the villains of this piece are the banks, building societies and other lenders. However, this time, our knight in shining armour is the Office of Fair Trading (OFT). In April 2006, the OFT ruled that the penalty charges levied by credit-card issuers were unfair. In other words, the £20 to £30 which card firms fined cardholders for missing payments, paying late, or exceeding their credit limits was a rip-off.
Serena Cowdy looks at the perils of withdrawing cash with your credit card
After this announcement, card issuers reduced their charges, with no company charging more than £12 per offence today. Therefore, look back over your credit-card statements for the past six years. If you find that you've been fined more than £12 a time, then make a formal complaint to your card issuer. Aim to get the full amount refunded, rather than the difference between the fine and £12. After all, an unfair charge is an unfair charge, so you should demand repayment in full.
4. Payment protection insurance (PPI)
We end with one of my personal pet hates: payment protection insurance. Although I've campaigned against this rip-off cover for five years, lenders still sell millions of these swindling policies each year. You may have been mis-sold PPI when taking out a personal loan, car finance, mortgage or credit card. For more information, read The Greatest Rip-Off Rolls On. If you believe that you've been mis-sold PPI, then make a written complaint to your lender. If it rejects your grievance, then ask for a 'deadlock' letter so that you can escalate your complaint to the Financial Ombudsman Service.
Finally, if you feel that you've been given poor advice, sold a pup, or taken for a ride, then do exercise your right to complain. As the old expression goes, "the squeakiest hinge wins the grease", so don't give up without a fight!
Be the first to comment
Do you want to comment on this article? You need to be signed in for this feature