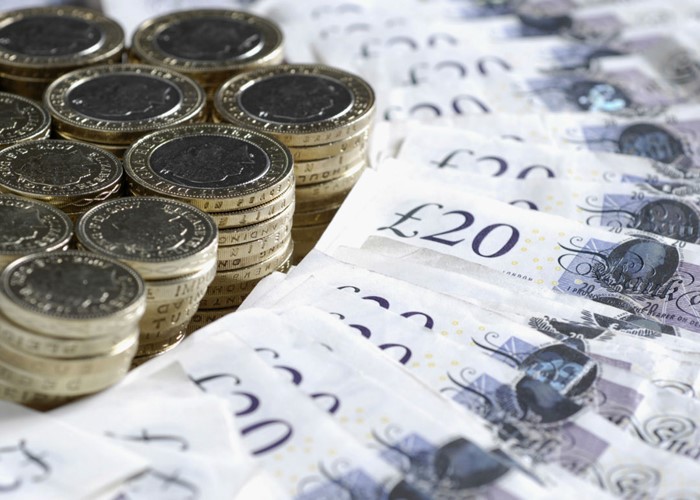 We provide solutions to the financial issues weighing on your mind.
If money worries keep you awake at night, you're certainly not alone. In a recent study by Mintel, financial problems proved to be the single biggest cause of stress, with 40% of people saying they worried more about money than anything else.
Here at lovemoney.com, we have compiled a list of the top 10 money worries affecting our readers - along with some simple, practical solutions for how to deal with them. It's time to fight back against your money demons!
1. I'm worried about my debts
When you're trying to clear a pile of loan or credit card debt, the interest you're charged can make it feel like one step forward, two steps back. It's hugely demoralising when your repayments are barely covering the monthly interest bill, let alone tackling the underlying debt burden.
A good way to slash credit card interest charges is to shift the debt onto a card charging 0% interest on balance transfers.
For example, the Barclaycard Platinum with Balance Transfer card offers 0% on transfers for 16 months. That gives you well over a year to bash away at your debt, without interest charges getting in the way.
Just bear in mind that most 0% balance transfer cards do charge a transfer fee (the 2.9% Barclaycard fee is fairly typical) so it's not a completely free transaction.
And when the 0% period ends, the card will start charging a hefty rate of interest on any remaining debt - so make sure you've cleared the balance by then!
2. I'm worried about how to pay for the stuff I buy
It's always best to save up to pay for your purchases. But sometimes, this isn't possible. If you decide you really need to borrow money to cover essential costs, do plenty of research first.
If you don't, you're likely to be tempted by flash TV ads for 'quick fix', high interest loans that will end up costing you an arm and a leg.
If you have a good credit rating, think about applying for a credit card that charges 0% interest on new spending. None of these deals last forever, but - as long as you pay them off before the end of the 0% period - they can act as short-term, 'interest-free' loans to cover large expenses.
For example, the Tesco Clubcard credit card offers 0% on new spending for 13 months. It also gives you one Clubcard point for every £4 you spend.
3. I'm worried I'm not saving for my children
When you're struggling to meet day-to-day costs, putting something away for your kid's future can seem like an impossible dream. However, regular savings accounts can help, offering a decent rate of interest in returning for a relatively low monthly saving commitment.
A market-leading option is the Halifax Children's Regular Saver. It currently offers a juicy rate of 6% AER, and allows you to save between £10 and £100 a month on behalf of a child.
The rate is fixed for 12 months. Just remember that you're not allowed to make withdrawals during that period; and after a year the account will mature into a low-interest, easy access equivalent, so at that point you may want to find a new home for your child's nest egg.
4. I'm worried about the future
What would you do if your boiler broke down tomorrow? Or your car? Or what if you lost your job?
If you're living from day-to-day and worrying about what the future holds for your family financially, it's time to cut back on your spending and start saving instead. That way, you'll have peace of mind that in an emergency you will have money to fall back on .
Easy access savings accounts don't usually offer the same high rates as their regular savings counterparts. Despite this, one can be a good option if you think you might need to get your hands on the cash at short notice.
The easy access account currently paying the highest rate of interest is the Internet Extra Account (Issue 3) from the AA. This pays 2.8% AER, is operated online, and can started with as little as £1.
Just remember the rate is variable - and 2.3% of it is a temporary bonus element, lasting just 12 months. After this period the account is likely to become uncompetitive, so that's the time to switch.
5. I'm worried about my bills
Utility bills can be a big drain on household resources, particularly during the cold winter months. One of the easiest ways to bring these bills down is to switch gas and electricity providers using a specialist online comparison service.
Similarly, food bills can also be a big money worry for families, especially as the price of fruit and vegetables has risen by 10% in the past year. Read up for our Frugal Food blog to get tips on how to cut your food bill and save at the supermarket.
And when was the last time you switched your home insurance or car insurance provider? And how about your broadband or mobile phone tariff?
It doesn't always pay to switch providers - but it's certainly worth checking. If you haven't switched providers for several months, the chances are you could save a wedge of cash by doing so.
6. I'm worried someone might steal my identity
According to research by Lloyds TSB, Britons' fear of identity theft grew dramatically during the recession.
With so many transactions now completed online, it's particularly important to keep a close eye on your financial affairs, to make sure you haven't become a victim of identity fraud.
Checking your credit rating will also help you decide whether you're in a position to apply for certain credit cards and other financial products: Many market-leading cards will only be offered to applicants with excellent credit scores.
You can get a free credit report from Experian when you register here. If you don't want to become a paid-up member of the scheme, just remember to cancel your subscription before the free trial period comes to an end. Alternatively, get a copy of your report for £2 from one of the three major credit agencies: Equifax, CallCredit and Experian.
7. I'm worried about how I'll cope when I get older
Many of us are worried about how we're going to cope financially when we get older. After all, we're all living longer - but none of us want to work longer to pay for that.
One of the most important things you can do to boost your pension pot is to start saving as early as possible. When you're in your 20s, retirement can seem a very long way off. However, the compounding of interest means that relatively small contributions early on can make an enormous financial difference in your twilight years.
Read Watch out if you want to retire at 65! to find out more ways you can make a difference right now.
8. I'm worried I'm paying too much for my mortgage
Your mortgage repayments are likely to be your single biggest monthly expense, so if you're can cut this cost, it makes sense to do so as soon as possible.
If you're coming to the end of your current mortgage deal, it's worth thoroughly exploring your remortgaging options. Interest rates have dropped dramatically since the recession hit, so you could find you can save hundreds of pounds a month by switching.
For example, at the moment, there are several fixed rate deals on the market that offer rates of less than 3% for the next two years. You can research all the best deals yourself using our online mortgage service, or speak directly to a whole-of-market, fee-free broker. Call 0800 804 8045 or email mortgages@lovemoney.com for more help.
9. I'm worried I can't afford Christmas
Christmas can be a really special time of year - but it can also be a huge financial drain, especially if you've got children.
As always, forward planning can really help ease the strain. Straight after this December's festivities, set up a separate savings account dedicated to Christmas 2011, and try to save a certain amount every month.
That way, you'll have a pot of money all ready to spend on food, presents and so on when the time comes.
Use our Frugal Friday blog to keep track of the best bargains and discount vouchers, so you can shop throughout the year for presents when they are on sale. And don't forget to join a cashback website – this will save you heaps of cash when you shop online. Read The best way to shop online to find out more.
10. I'm worried about my children if I die
What would happen to your children or other dependents if you weren't around tomorrow? It's a very sad thought - which is why many people choose to shy away from it.
In fact, a recent study by Aviva found that 56% of Britons with dependent children don't have life insurance or critical illness cover.
This is a very scary statistic. You need to make sure your family is financially protected if the worst happens - and a good life insurance policy can provide this protection.
Read Three essential ways to protect your family to find out more about the sort of cover you need to protect your loved ones. Once you've got it, you can put it out of your mind forever.
More: Seven secrets billionaires know about money | Stretch your salary by £500 this month


Be the first to comment
Do you want to comment on this article? You need to be signed in for this feature