Free solar panels: The small print exposed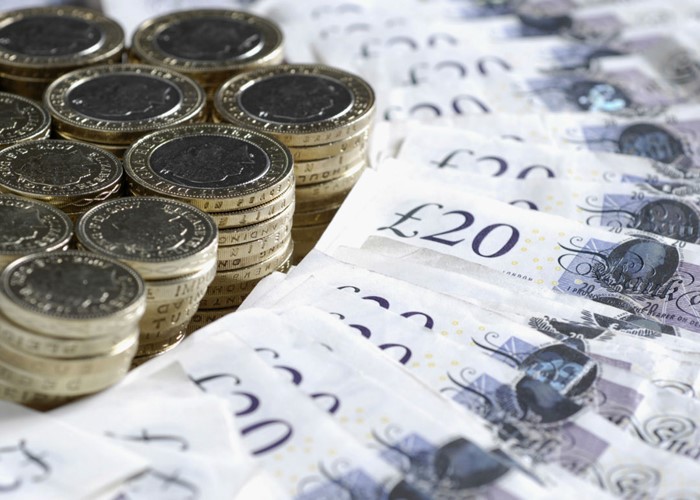 We've carried out an analysis of the small print into free solar panels schemes. Read what we think here.
You wouldn't believe the UK sun could possibly power our homes, but the evidence suggests it would. Looking at figures from Energy Saving Trust (which is funded by the government, devolved governments and the private sector) and considering the solar activity in the different parts of the UK (figures from the European Commission), it looks like most UK homeowners with 24 square metres of south-facing roof space should get significant benefits from solar panels, even with cloud and rain taken into account.
The evidence therefore suggests the free solar panel schemes that have been in the media for several months are worth looking into. So how should you research these schemes?
Claim your free trial to Lovemoney.com's new financial planning application, Plans to quickly and easily track all your investments, assets, savings, and debts. Try Plans for free today >
The Energy Saving Trust
To start with, look up the Energy Saving Trust's website. There is a page about the government scheme itself and another about the free solar panel companies. I don't see anything frightening there myself.
Next, look into the companies offering the scheme: free solar panels and maintenance for 25 years. I know of three such companies: ISIS Solar, HomeSun and A Shade Greener. Each of them has a lot of information on their websites.
The small print
Before signing, you need to get your reading glasses and a magnifying glass.
There have been a lot articles on these schemes in the past few months and they may help you form an opinion, but I've read none that have evaluated the actual contracts. A Shade Greener obliged me by sending me a template contract and I've been pleased with what I've seen.
The small print is always my first point of call when reviewing a product or service. I don't know how many thousands of contracts I've read as a financial journalist, but this type of contract is new to me. The first part is in legal shorthand, so I've had to refer to landlord and tenants' legislation, and guidance from the Land Registry, to translate the first few pages. The rest of the contract is very clearly written with just a smattering of legal jargon.
I see nothing of great concern. It seems like a fair contract and all the onerous duties seem to be taken by A Shade Greener. It distinctly lays out the rights and responsibilities of both parties. A Shade Greener clearly takes responsibility for all installation and maintenance. (It is in its interests to keep the panels working properly, or it won't make any money.) You should be informed of any big changes, such as A Shade Greener being bought out by another company.
Halifax Home Insurance tells me that it has no problem with its home-insurance customers using these free solar panel schemes provided that the company has the appropriate insurances. I think you could expect a similar response from most other insurers. A Shade Greener's example contract explains that it will cover itself and the panels with appropriate insurances and even contact your home insurer to explain that it takes the liability for them.
You can't remove the panels, but the company will temporarily remove them twice for you in 25 years if you want to renovate or extend your property. The panels belong to A Shade Greener for the duration. After 25 years you can choose to keep the panels yourself and get all the benefits, or you can instruct A Shade Greener to remove them for you.
Securely monitor your assets, investments, savings and more, while gaining instant access to up-to-the-minute valuations of your personal worth. Try Plans for free today >
Be thorough, as with any important contract
The other two free solar panel companies wouldn't send me example contracts. One said its agreements were 'bespoke' so it wasn't possible to send me an example, and the other said it was a commercial agreement so it couldn't send it. Without seeing the small print, I can't give as strong a recommendation for these other two firms. They may have better or worse agreements than A Shade Greener. However, A Shade Greener gave me good reason to believe ISIS's contract may be similar to theirs.
On the evidence I have read in A Shade Greener's contract (and from other sources) and from my interpretation of it, these free solar panel schemes seem like a low risk option. However, you should endeavour to read and understand the small print yourself. Not just because I might have overlooked something, but because they could change their contracts or even under some circumstances individualise them.
You should also ask the company all of the excellent questions suggested by consumer advice group Consumer Focus (a public body). You can find them on pages four and five of the document Microgeneration. Get all the answers in writing.
If you're then interested but still unsure, consider hiring a solicitor to glance over the contract. If all goes as it should, you'll have made back those legal costs in a few years, and will still have more than 20 years of reduced energy bills.
The alternative in brief
If you have the money to buy the solar panel system yourself, you can profit even more. This article isn't primarily about comparing buying the system versus using a free scheme, as the pros and cons are self-explanatory and down to the personal circumstances and preferences of each homeowner, but here's a brief outline:
With the free solar panels, you should expect to benefit from energy-bill savings starting perhaps in the low hundreds of pounds and rising with inflation for 25 years. The more energy you use when sunlight is getting to the panels (which happens even through rain and clouds) the more you'll save.
If you pay for the panels yourself (which could be anything from £8,000 to £16,000) you'll get lower energy bills plus potentially hundreds more pounds per year in profits from the energy produced that you don't use. The Energy Saving Trust claims the profits are big enough to give you a good return if you were to pay for the solar panels using a 25-year loan (although the shorter the loan, the greater the profits you'll probably achieve in the long run).
Gain greater insight into your investements, with automatic tracking of pensions, investments, savings and other assets so that you can see what your overall net-wealth looks like. The Plans team can securely add your financial documents to the read-only account, so all you have to do to get started for free today is take a picture, scan, or freepost Plans your documents. Get started today for free >
More: Get broadband for £4 a month | Avoid a 54% hike in your home insurance
Compare home insurance and energy tariffs via lovemoney.com
Be the first to comment
Do you want to comment on this article? You need to be signed in for this feature