5 ways computer games can save you cash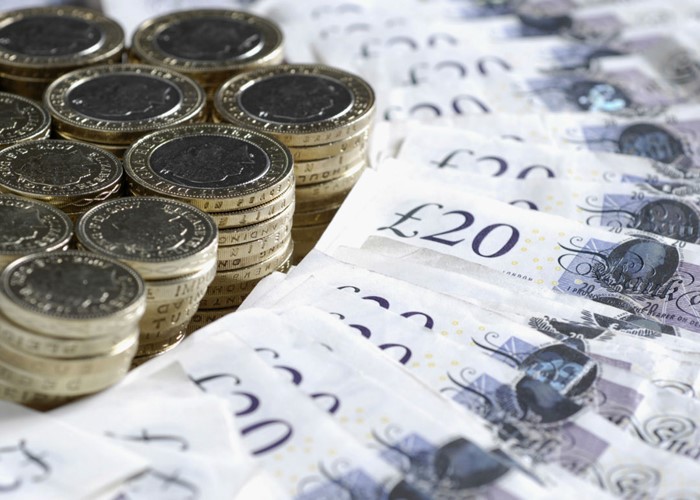 Emma Roberts uncovers how playing computer games can actually save you money.
Gone are the days when playing computer games meant you were a geeky twelve-year old, sitting in the dark, laughing at gremlins and other mythical, pixelated beings.
The gaming revolution, largely brought forward by Japanese super-company Nintendo, means that anyone can enjoy playing games in new, innovative and fun ways.
But as well as being a great laugh, did you know there are loads of other practical uses for computer games?
These days it seems that computer games are capable of doing just about anything, including saving your hard earned cash.
Gym Membership
Many of us are enthusiastic when signing up to a gym but actually going is a different story altogether. If you're a member of a gym but rarely take to the treadmill, you could end up wasting £17,500 in your lifetime on gym memberships.
Not only is that a lot of cash down the pan, but your fitness won't be getting any better either.
Nintendo's answer to our nation of gym-phobes is the Wii Fit Plus. This piece of software, for Nintendo's Wii console, consists of a high-tech motion balance board and a game. The game itself is brimming with different exercises that you can try out in the comfort of your own living room.
You can try your hand at yoga, aerobics and jogging along with an extensive list of other fitness boosting activities.
John Fitzsimons looks at some of the worst computer rip offs, and how to avoid them
If you fancy swapping the sweaty gym for your humble home, the Wii fit Plus is a great choice and costs around £70 for the balance board and game.
Asda are selling a fantastic bundle of a Wii motion board and the Wii fit Plus game for just £49.99.
You will also need a Wii console which you can get your hands on one for £85 second hand from CEX.
Alternatively, GAME is selling the complete Wii package, with the console, Wii Fit Plus game and balance board, and an accessory bundle for £224.99.
So how much could you save by ditching the gym membership and taking up high tech home fitness?
With the average annual gym membership costing £372, you could end up saving up to £202 and you won't have to pay anymore cash after you buy the software.
Dieting
Dieting is a plus-sized business, with loads of us feeding our hard-earned cash to diet clubs, all in the hope of losing weight. As well as replacing your gym membership, computer games can also help you plan and maintain a healthy diet.
Nintendo's handheld bestseller, the Nintendo DS has a multitude of diet aiding games that'll help you bust those pounds. Carol Vorderman's active health is a great little piece of software, as it comes with a high tech pedometer that monitors your exercise throughout the day.
It also comes packed with loads of healthy recipes and a calorie counter that measures your daily calorie intake.
With a personal plan based on your BMI, the game offers just as much guidance and support as your standard diet group and costing only £8 from CEX, is a great bargain buy. Of course, you'll also need a Nintendo DS console to play it on, with models ranging from £40-£149.99.
Learning
Related goal
Getting your PC up to scratch doesn't have to break the bank - in fact it needn't cost you a penny!
Do this goal
If your child is struggling at school, the last thing you'd expect is someone to recommend that they play a computer game to improve their academic performance.
But believe it or not, there are lots of fun and educational games out there that will encourage your kid to take a keen interest in learning.
The Nintendo DS is the host of these educational entertainers with games that teach languages, spelling, maths, science and basically the whole national curriculum.
At around £10 for a second-hand game , it's a fun and affordable alternative to forking out on extra tuition or boring textbooks.
Music Lessons
If you have forgotten dreams of rocking out with Bon Jovi or Led Zeppelin then you'll be happy to know that computer games can even teach you how to become a musically talented rock god.
Rock Band 3 is due to be released near the end of the year and teaches the player how to play drums, keyboard and guitar.
The instruments used with the game are all realistic replicas and the game has in-depth tutorials on how to play each one. The game is to be released on all three of the major home consoles (Wii, XBOX 360 and PS3) and will cost around £150, depending on what instrument you buy it with.
Considering the average music lesson costs £30 an hour, you'll be saving a bundle of cash.
Pets
If you're a pet-less parent, then it's highly likely that your kids have nagged you for a pet at some point.
But before you give in to pet pester power consider the computer game alternatives to the real, fluffy and expensive things.
What could be cooler than a virtual pet monkey? Eyepet is a great piece of software for the PS3 that features a cute pet ape.
Costing £32.99 from GAME, it also includes a camera which shows the image of your kids and their new primate pet in your TV. Kids will be so happy playing with, feeding and washing their virtual pet you won't hear the word 'puppy' in ages.
Computer games have evolved. No longer are they just about mindlessly bashing buttons and there are now many practical and cost-effective games available. So get with the times and don't be left behind - or it could cost you dear!
More: 10 easy ways to make money| Five computer rip-offs to avoid|
Be the first to comment
Do you want to comment on this article? You need to be signed in for this feature