Aldi: 11 shopping tips to save you even more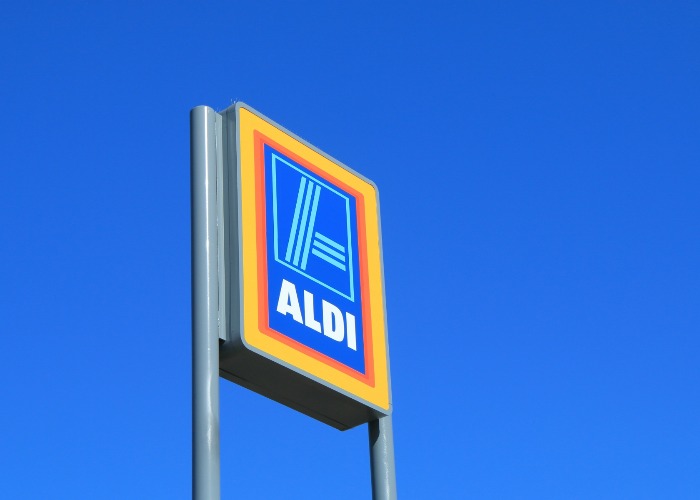 As Aldi runs their baby and toddler sale, we look at 11 other easy ways to save even more on your next shop.
Providing for a new arrival or toddler can be an expensive business
Luckily, Aldi is running their 'Baby and Toddler Event': a big sale of useful furniture, gadgets, food and of course nappies.
You can buy online or, from today, in Aldi stores, although like many of Aldi's deals it is very much 'whilst stocks last'.
Highlights include an 84-pack of nappies (£4.39), Hauck Baby Safety Gate (£12.99) and a Nuby Digital Breast Pump (£59.99).
Take a look at the full range here.
Whether you're a parent or not, here are some shopping hacks that could see you save even more when you shop at Aldi!
Maximise your cashback
American Express has long offered some of the best cashback credit cards on the market. The downside, as anyone who owns one will tell you, is that there are loads of major stores that don't accept Amex.
Thankfully, Aldi has announced that it will start doing so – and as an added bonus, Amex customers can get a £5 credit when they spend £10 or more in an Aldi store before 30 April 2018.
Compare cashback credit cards with loveMONEY
Don't buy brand names
Unlike other supermarkets, you won't find many brand names at Aldi. In fact, around 90% of the products at the grocer are what's known as 'private label'.
What's more, many of the high street brands on sale at Aldi are actually more expensive than those found in other high street retailers.
Download an app on your smartphone and compare on the shop floor to ensure you don't fork out more than necessary.
Give private labels a shot
Don't be put off by the private labels; last year the Grocer Food & Drink Own Label Awards compared 1,103 own-label products and found that the discount retailer beat most of Britain's supermarkets when it came to taste.
For instance, in 2016 Aldi fought off competition from the likes of Marks & Spencer and Waitrose to get a Gold for its balsamic vinegar and its packaged bread.
To see how these products compare to those brands you normally purchase, visit Supermarketownbrandguide.co.uk, which reviews more than 350 Aldi products.
What's more, if you have children, the retailer's Mother & Baby department has won numerous awards, so check out the Mamia disposable nappy and baby wipe range to make considerable savings without scrimping on quality.
Grab a box!
Bear in mind that as with most supermarkets, you will need a £1 coin to release a shopping trolley and plastic bags are only available at an extra charge.
However, the boxes that store the items on Aldi's shelves are specifically designed for their store – and empty ones are free for the taking. If you've forgotten your bags, you can always grab a box and use that to bring your groceries home in.
Bargain booze
One in every 13 bottles of wine purchased in the UK is bought in an Aldi store, with Champagne sales even higher at one in every 12 bottles.
But you needn't miss out on the savings if you don't have a shop locally, you can now buy wine on the Aldi website. At the moment delivery is free – standard UK delivery is usually £3 – and cases can be found for as little as £24.
Get rewarded when you spend with a cashback credit card
Extra savings on meat and veg
Once a fortnight, Aldi selects seven meats for price reductions and six different fruit and vegetables to sell at just 49p each - known as its "Super Six".
So be sure to snap those up!
The Special Buys
In addition to the everyday range, Aldi has a biweekly Special Buys section that is not food or household goods. Here you can find bargains on everything from Christmas decorations to craft supplies - but buyer beware, these aisles are an impulse purchase waiting to happen and hard to resist.
To give you an idea of what to expect, the current batch of deals are aimed at helping you grow your own food, and include discounted deals on four-tier greenhouses, potting benches and electric propagators.
Sign up to the newsletter!
What's more, if you sign up to the Aldi newsletter it will email you special promotional offers and competitions, so you can get in there first. While the savviest shoppers should watch for newspaper coupons to save on your spend.
Secret special diet list
Anyone who has ever eaten a strict gluten-free diet – or any food intolerance, for that matter – will tell you that while it might be better for your health, your bank balance will take a beating.
The best way to save money on a special diet is to avoid buying as many specialist products as possible. There are many popular branded foods that are naturally gluten-free, without the hefty price tag – you just need to know where to look.
Thankfully, each month Aldi publishes a list of products on its website and splits them into different dietary requirement categories. Print off the list before you hit the shop and save a fortune.
Avoid the crowds
If you go to a budget supermarket during peak times, the crowds can throw you off your bargain hunting game, so try and plan to go when it will not be so hectic.
The busiest periods will be Friday evenings, Saturday mornings or on Thursdays and Sundays when the Special Buys go on sale.
Stock up on your favourites
Like most no-frills retailers, Aldi rotates its selection, so what is on the shelf today might not be there next week.
When there's something you really like in stock, and it will keep, buy it in bulk.
Got some more money-saving tips for shopping at Aldi? Share them in the comments box below!
This article is regularly updated
Get rewarded when you spend with a rewards credit card
Be better off with loveMONEY:
Why shopping at M&S is now less rewarding
Surprising free things you can get from your council
Cheap supermarket offers and deals from Asda, Aldi, Tesco and more
Be the first to comment
Do you want to comment on this article? You need to be signed in for this feature