Stamp Duty rise, tax relief cut, stress: why I've told my friend to avoid buy-to-let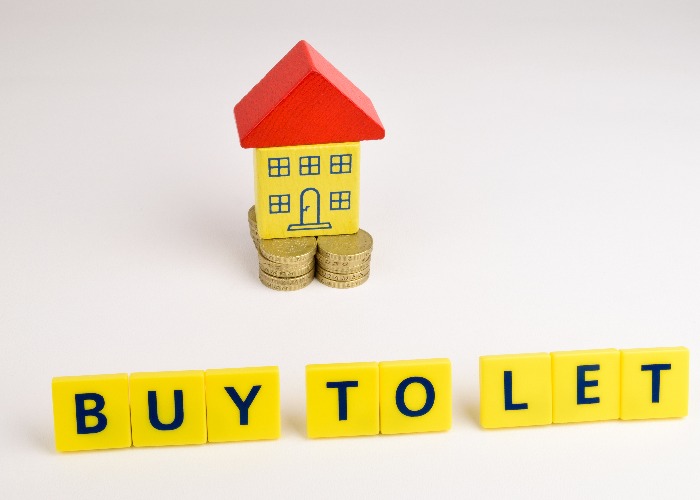 My friend has come into some money and wants to invest in property. Am I right to warn her off the idea?
Property investment is a big topic in my family. I have ended up as an accidental landlord, my mother has a string of buy-to-lets and one of my siblings owns two rental properties.
But when an old friend asked my opinion on whether she should invest in one, I gave a categorical 'no'. She had received a windfall of £20,000 and was anxious to invest it in a way that would benefit her young family.
So why was I so down on the idea?
The money
With a relatively small deposit on the kind of property she was interested in, my friend would be paying a fairly punitive rate of interest on a buy-to-let mortgage. The alternative is to buy a really rundown, cheap property, which she isn't prepared to do. After all, she can't afford to invest any money in bringing it up to standard and she would not be willing to exploit a tenant by offering them a slum to live in.
We looked up the kind of property she thought was a good bet and the sorts of mortgages she would qualify for. The best case was a £500 monthly mortgage commitment with likely rent of around £530/£550 a month.
She might manage the property herself, but using an agent to find and vet tenants would cost upwards of £400 each time. Say she has to find new tenants each year, she'd be losing £40 a year before even factoring in putting right wear and tear, or replacing appliances as they break down. Even if the building rises in value, that's cash she has to find each year at an expensive point in her own life.
Compare mortgages with loveMONEY
The empty months
We've been really lucky with our buy-to-let property and yet there have still been months where it has lain empty. Even when we find new tenants quickly, we still need some time to get it cleaned and decorated.
That has cost us money, which is why we keep a separate bank account just for the property and put cash into it each month.
An empty home is just a money pit as the bills and mortgage still need paying, but there's nothing coming in. We have an emergency fund to cope with that, but my friend agrees she would struggle to find several hundred pounds extra for just one month, let alone several if the property lay empty. In fact, this investment could stop them being able to meet their own mortgage if anything went wrong.
With young children and not much equity in the family home, that's a terrifying gamble, even if there's a good chance both properties will rise in value.
The hassle
My friend and her husband both work full time. They have a young, demanding family and they spend most weekends travelling across the country visiting friends and grandparents.
Being a landlord, even with one property, takes time. There are late-night calls complaining that the boiler has packed in, there are property inspections to be carried out and viewings to organise.
You have to make arrangements for when you go away – if you don't have an agent, then who will look after your tenants in an emergency? It's a big commitment and you have to factor it into all your plans and decisions.
Say my friend puts the property in the hands of an agent – she'll pay around £60 a month, not to mention fees every time a new tenant is needed or even the existing tenants renew. That's going to take even more money out of her pocket.
The future
The Government has taken steps in recent months to make property investment less attractive, from restricting mortgage tax relief on second properties to implementing higher rates of Stamp Duty? Will it stop there, or are there more changes on the cards which will further dent the profitability of buy-to-let?
Whether you think the Government is right or wrong to target landlords, there may be further action in the near future, especially if first-time buyers keep struggling. And the Bank of England's Mark Carney has expressly said he is worried about lending to landlords and has promised to use his new powers to act.
That's worrying and is definitely something that would-be landlords should consider.
Another important factor is what will happen if interest rates rise, which they must do eventually. Mortgage rates could soar, property values could tumble (okay, it's unlikely but it could happen). If her only assets are eggs in the same basket then the family has no safety net.
Compare mortgages with loveMONEY
Other people's investments
None of this is to say that I don't believe buy-to-let can't be a good investment. I just think that we still see it as a way to make money incredibly quickly. Far too many of us think it's as simple as buying a property and then sitting back while the tenants pay the mortgage and you rake in the capital gains.
But actually, it's effort, it's expensive, it's risky, it's being made harder by the Government AND there's no guarantee that house prices will rise and make you a small fortune in return.
For small-scale investors like my friend, there must be better, safer, more accessible places to put their money.
Of course, it's always hard to make suggestions that affect people's money. Maybe I am wrong. Maybe house prices really will rise 25% over the next 5 years and she will be cursing me for my emphatic recommendation. What do you think?
Compare mortgages with loveMONEY
Get more from your money:
Make HUNDREDS from your bank account
Be the first to comment
Do you want to comment on this article? You need to be signed in for this feature