27 garden party bargains!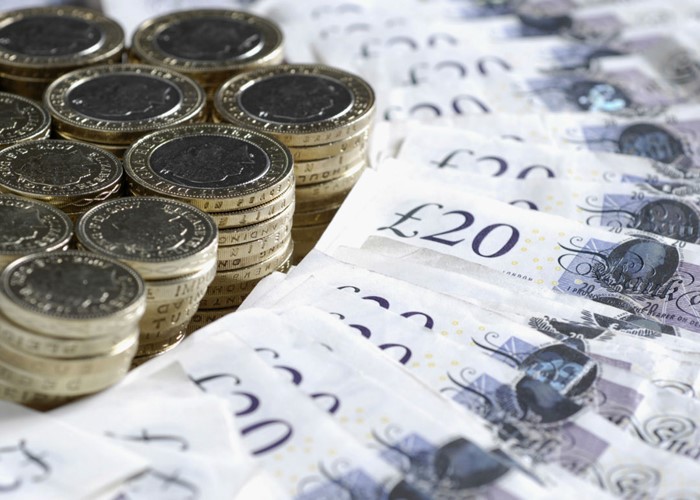 We show you how to have a glorious garden party on a shoestring budget.
Are you planning to have a barbecue this summer? We can't bring you the sunshine, but we can bring you 27 garden party bargains!
Furniture
If you don't fancy sitting on the ground, check out some of the half-price deals on garden furniture now available at Sainsbury's.
Folding picnic chairs are now currently reduced from £14.99 to £7.49 each. And sun loungers are £14.99 each, down from £29.99.
If you want to bring a beach atmosphere to your barbecue, these striped deckchairs might do the trick. They're £17.49 each, reduced from £34.99.
Alternatively, you could kill several birds with one stone and get this whole six-piece garden furniture set for £39.99, reduced from £79.99.
Just bear in mind that most of these discounts are set to end on 18th May.
Barbecue
For many people (mostly men, right?) a garden party wouldn't be the same without a stint at the barbecue. Serious outdoor chefs should check out this two burner gas barbecue, down from £179.98 to £89.99 at Tesco.
At the more basic end of the spectrum, LIDL is offering some great deals, such as an outdoor fire pit for just £29.99, a 12-piece steak cutlery set at £4.99 and a barbecue rack for £3.99.
It's also worth checking out the goods in your local pound shop. At the moment, you can pick up a 2kg bag of charcoal briquettes at 99p Stores, and a barbecue tool set (comprised of a fork, spatula and tongs) for just £1 at Poundland.
Eating and drinking
If you don't want to risk your best crockery outdoors, you can get 50 napkins and 40 paper plates from 99p Stores. You can also pick up 30 flower design paper cups for £1 at Poundland.
Children should appreciate this pack of 200 brightly coloured Soda drinking straws (£1.29) and this Midsommar ice lolly maker (£1.99); both from IKEA.
Beer drinkers can currently buy 10 x 300ml bottles of Budweiser for £7 at Netto - but only until 16th May – so you'll need to hurry! And also at Netto, you can now pick up 24 cans of Coke for just £6.
For the latest deals on garden party food and drink, keep an eye on our weekly Frugal food blog.
Rachel Robson rounds up five ways to cut your food bills.
Accessories
There are a few good deals around to help beautify your garden for the big day. For example, you can get a 12" hanging basket for £2.99, or a tray of geraniums or fuchsia for £1.99, both from ALDI.
For parties after dark there are these solar pathway lights - priced at just 99p each from (you've guessed it!) 99p Stores.
And if the sun does ever make an appearance, you can shield yourself with a two metre parasol with stand from Sainsbury's for just £9.99, or an IKEA Ramso parasol (180cm diameter) for £7.99.
Finally, you can relax on this IKEA Rasson cushion (£1.49), or choose this £1 foldaway picnic blanket, from Poundland.
Garden games
Is your garden party going to involve children? If you're feeling brave, you can keep them occupied with 300 water balloons or a bat and ball set - both from 99p Stores.
Alternatively, you can pick up a children's garden swing - together with stand - for £19.99 at Netto.
Top tips
Freebies: Of course, it's always worth seeing what you can get for free. Many people are happy to give away bulky items – such as barbecues and garden furniture - that they no longer want.
Before you put your hand in your pocket, see if you can find what you're after on community freebie sites like Freegle or SnaffleUp - or in the freebies section of Gumtree.
Raid the clearance section: Meat is a barbecue staple; but it's also one of the most expensive forms of protein. In the weeks running up to your party, it's worth paying your supermarket's 'clearance' shelf a regular visit. You're likely to come across plenty of reduced meat that you can freeze until the big day.
Related goal
As food prices continue to rise, here's some handy ways to keep your food bills under control.
Do this goal
Bring a bowl or bottle: You can also cut costs by asking all party guests to bring a bottle of something, a salad or a dessert.
This will save you time as well as money, and will ensure that everyone eats or drinks something they actually like!
Do you have any money-saving tips for garden parties? Please leave a comment and let us know.
Have a great party!
More: Make money in the sunshine! | 11 ways to get fit for free
Be the first to comment
Do you want to comment on this article? You need to be signed in for this feature