The secret rule that could cost you hundreds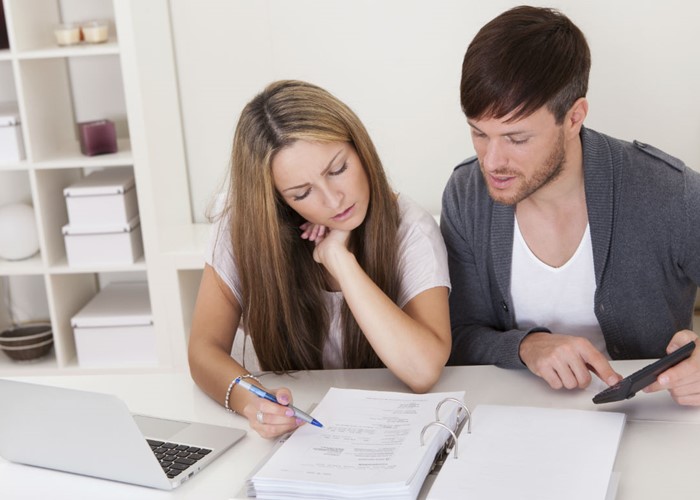 This secret rule could cost you hundreds and hundreds of pounds, if you're not careful....
It seems logical that if you have the option, you should always claim on your insurance. What's the point in paying for home insurance, if - for example - you don't claim for stolen possessions after you've been burgled?
And if somebody shunts you in your car, of course you are going to claim for the damage on your car insurance - that's what it's there for.
But watch out. If you end up making a couple of claims over a couple of years, then you might want to think twice before making a further submission.
It might just cost you a small fortune.
Time to make a claim?
One member of the lovemoney.com team lost her front door keys a couple of years ago, and made a claim on her home insurance for her locks to be replaced. It was a relatively small sum - but it was the principle of the thing: she'd paid for cover, so she wanted to get her money's worth!
Then, sadly, she was burgled twice over the next 18 months, and so had to make two more claims on her home insurance.
When the time came to renew the policy, she was faced with a pretty small shortlist when the time came to get a new policy - a choice of just one!
No insurer would even offer a quote, except for her existing insurer. And even then they were proposing to DOUBLE her premiums - to over £700!
Three strikes and you're out!
Each time you make a claim, your insurer puts a strike against your name. And while it's important to remember that all insurers are different, and so will view things in slightly different ways, warning bells tend to start to go off if a prospective customer has made three claims in the last three years.
Norwich & Peterborough Building Society, which serves as an insurance broker for many different insurance companies, told me that such a rate of claims is seen as higher than the average, hence insurers' 'concern'.
Some insurers, including M&S Money, are open about the fact that three claims in the last three years is seen as the cut-off mark, while esure and Legal & General are even more strict. For home insurance, Legal & General will only offer you a quote if you've made a maximum of two claims in the last three years, while esure will only offer you a quote if you've made a maximum of one claim (buildings/contents or both at the same time) in the last three years. Any more, and you'll have to look elsewhere.
However, other firms such as Halifax Home Insurance, LV=, RBS Insurance, Admiral Insurance, Britannia and Co-operative are less open about their policy. They say that, while your claims history will always play a part in their decision of whether to cover you or not, such information is simply a factor, and not fundamental to their final verdict.
That's what they told me anyway, knowing I was going to publish their answers. When my colleague applied for insurance, she got a far less ambiguous response. She was rejected outright by Halifax and National Insurance & Guarantee Coporation (part of the Royal Bank of Scotland), as well as Direct Line, Aviva, Zurich, Royal & Sun Alliance. All cited 'three claims in the last three years' as the reason, failing to even bother to go through the quotation process once they learned of this fact.
So it seems the 'three strikes and you're out' rule is not something all insurers want you to know about. Could it be that they're hoping you'll be caught out and have to fork out a huge premium to get back the money they paid out on your claims?
Car insurance is no different
Perhaps understandably, you'll also face difficulty getting car insurance if you have made a succession of claims in a short period of time.
Let's start again with esure, which is similarly stringent with its car insurance - if you are a new customer, and have made more than one 'at fault' claim (where losses were unrecoverable), then you will not be offered cover.
If you are an existing customer, and have had three 'at fault' claims in the space of a year, you will similarly not be offered cover, while if you make three 'not at fault' claims, at best you can expect an increase in your insurance premiums, though renewal is by no means guaranteed.
It's worth noting Halifax car insurance is underwritten by esure, so operates the same rules.
LV= explained it is the same story across the market. As it is not your fault if you are on the receiving end of three accidents in a year, you are likely to find cover relatively easily. However, if those accidents were your fault, then understandably insurers will view you as a greater risk, and will be less likely to want to cover you.
So what should you do?
While I can understand operating such a policy with car insurance, I am genuinely staggered that if you are particularly unlucky with your home insurance, you face such an uphill battle getting covered.
If you are about to make your second or third claim in a relatively short space of time, the first thing you should do is call your insurer. Explain the situation to them, and determine just how your claim is likely to impact future premiums.
It may be that while you are entitled to make the claim, getting £50 from your insurer isn't worth the hassle in the long run.
Change your excess
When you arrange home or car insurance, you will have to agree on an excess figure. This is the figure you agree to cover, before the insurance kicks in.
And increasing that excess figure has long been a tactic you can employ to reduce your insurance premiums. The higher the excess, the lower the insurance premium. (Read Slash your insurance costs for more tips on how to cut your premiums.)
I reckon that knowing how insurers will react when you make several claims means it is an even better idea to increase your excess. Let's face it, if you know that you are not even allowed one claim a year without having to pay for it somewhere, at some point... well, you are only going to claim if it's worth doing so.
By upping your excess, it will remove all temptation to make a claim for something relatively cheap (like replacing the locks). And you might as well pay as little as possible for the policy upfront and hope that you don't have to make a claim.
Of course, if you take this approach, you may have to fork out hundreds of pounds suddenly, in the event of a claim. So it's wise to then save up some emergency cash in a savings account, so that you'll always have enough to pay the excess and get the claim processed quickly. Read build up an emergency savings pot for more help.
Alternatively, of course, you could keep your excess low, and simply decide not to make more than three claims in three years. But this is a more risky approach, as your home may suffer from circumstances beyond your control, such as a fire or flood.
But what do you think is the best option? Tell us using the comments box below or post a question on Q&A to get other lovemoney.com readers' thoughts!
Speak to a broker
One piece of advice was repeated by pretty much all of the insurers I spoke to.
If you find yourself in a similar position to my colleague, with three claims over three years, speak to an insurance broker. As they have access to some of the more niche offerings out there, chances are they will be able to find an insurance firm who is happy to offer you cover, and likely at a cheaper rate than a steep jump in premiums from your existing insurer.
You won't necessarily get cover from a household name and there may be extra restrictions imposed (such as installing a burglar alarm), but it will most likely save you a few quid.
So what about my colleague? Well, she eventually found an insurer through a broker called Homer Blakey, which offered her a new home insurance policy on the basis that the excess for any theft claim would be increased to £500. Having (sensibly) increased her home security following the burglaries, she was happy to agree to this condition, and so managed to reduce her premiums to £368, a saving of more than £350.
So, overall, a happy ending in the end... but it sure wasn't fun for her, getting there!
Slash your insurance costs
If you are looking to sort out your insurance situation, then there are a host of ways lovemoney.com can help.
First of all, why not follow some of the hints and tips in this goal: Slash your insurance costs
Next, check out this video: Don't make this car insurance mistake
And finally, why not head over to our Q&A section if you have some burning insurance questions, and see if your fellow lovemoney.com readers can answer them!
More: Young drivers - slash your premiums today! | 21 ways to storm-proof your home
Be the first to comment
Do you want to comment on this article? You need to be signed in for this feature