The best way to get your foreign currency!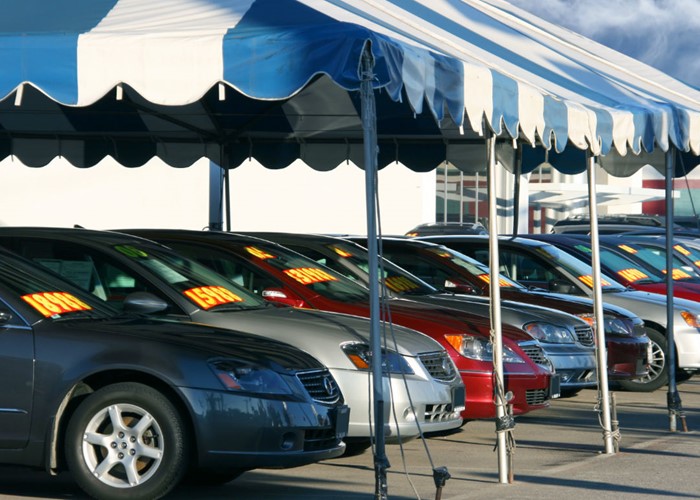 Where's the best place to exchange sterling for foreign currency? Should you stick to a physical bureau de change, or do it all online? John Fitzsimons investigates.
As much as I loved my wedding day, the highlight of the whole process is still to come - the honeymoon. Not that I'm counting or anything, but in exactly 32 days I will be on a beach, sipping a lager, on the other side of the world.
As with all foreign breaks, a number of financial issues spring straight to mind, chief among them being where should I change up my sterling? By nature I am quite a lazy bloke, so have tended to go with the easy option of changing my cash up in a travel agent. However, this year I am determined to get the best possible deal.
The online/face-to-face dilemma
And I'm not alone. Last month, lovemoney.com user Halftree posted the following question in our Q&A section: "Where can I get the best foreign exchange rate - online or face to face?"
It's a great question. Do you get a better rate by going online instead of to a bureau de change? Or should you go with a prepaid card for overseas spending?
What not to do!
Before I go any further, it's worth repeating that whatever you do, the one thing you should NEVER do is use your normal credit or debit card abroad, as you will get whacked with a stack of nasty charges. I've made this mistake just the once, and that was more than enough! Don't do it!
Doing it all online
A quick search demonstrates just how many options you have if you want to change up your money online, with a number of big names leading the way.
I've put together the table below on the biggest names and what rate they offer on changing up £250 into various different currencies:
| | | | |
| --- | --- | --- | --- |
| Provider | Euro* | US Dollar* | Australian Dollar* |
| Travelex | €273.65 | $408.30 | $437.55 |
| International Currency Exchange | €274.03 | $408.13 | $438.38 |
| | €280 | $420 | $440 |
* Rates correct on 17/11/09
Now, how much you get for your cash is only half the story unfortunately. You also need to factor in additional costs.
With Travelex, to have the cash delivered to your house is £3.99 (unless you have ordered more than £500, in which case it's free). However, you can arrange to collect the cash at one of its bureau absolutely free, which looks a cracking deal to me - especially as there is often one in the airport.
With ICE, you'll be shelling out a handling fee of £3.95 for the cash. And finally FairFX charge £6 to have the money delivered to you by Royal Mail special delivery (also worth noting is that FairFX only deal in 10 or 20 notes, so will round up how much you pay).
So while it doesn't actually offer the top rate in any of the three currencies, Travelex works out as the best deal so long as you are able to collect the cash physically.
Going to a bureau
So do things change dramatically if you go to a bureau de change from the outset?
Again, I've put together a table demonstrating what you would get for changing up £250 from three of the main players in currency exchange with bureau de change on the high street and at the airport.
| | | | |
| --- | --- | --- | --- |
| Provider | Euro | US Dollar | Australian Dollar |
| Marks & Spencer | €270.72 | $402.98 | $426.70 |
| Post Office | €273 | $406 | $437 |
| | | | |
| Travelex bureau de change (Heathrow airport) | €259.40 | $391.95 | $415.48 |
Now obviously with these deals you do not have to pay anything to get your cash, so in sometimes they can work out cheaper than going online. This is usually not the case if you are ordering much larger sums of money, as then you can get your currency delivered for free.
Note difference between the how much currency you get from a Travelex airport branch and how much you get online. For £250, from its Heathrow bureaux you would get €259.40 (€14.25 less than you'd get online), US$391.95 ($16.35 less than you'd get online) and Aus$415.48 ($22.07). Yet if you were organised, you could order your money online to get the online rates and then pick it up at the airport for free!
The same goes for Thomas Cook. While they do offer bureaux de change in their travel agent stores, again you can order money at a better rate online. In fact, you can even print off a voucher from the site which guarantees that even if you change your money in-store, you still get the better online rate of exchange, which is pretty nifty.
The third way!
The third option, and one that has always intrigued me, is to go with a pre-paid currency card.
Those that have tried them tend to speak highly of them - including my colleague Ed Bowsher, who has detailed his experiences - but how do they work and do you get a better deal by using them?
Basically, with one of these cards you load it up with currency before you head off on your holiday. You can then withdraw it from ATMs at your destination, while some retailers actually accept the cards too.
I've put together the table below highlighting the rate you get if you go with a currency card instead of cash. Most providers only offer them on Euros and US Dollars, so I've stuck to those two particular currencies, again trading up £250.
All of these cards, unsurprisingly, round up how much you will shell out so you get a round figure in the new currency, so I have noted how much you will actually pay to get your required funds.
| | | |
| --- | --- | --- |
| Provider | Euros | US Dollars |
| Travelex | €275 (£250.36) | $410 (£250.53) |
| | €280 (£252.25) | $420 (£252.63) |
| International Currency Exchange | €280 (£253.76) | $411 (£250.09) |
What's clear is that with a relatively small sum of money, there isn't much of a difference between going with a card or a simple online transaction. However, as the sums increase, the change can become more marked. As a result, I reckon if you are determined to get the absolute maximum out of your cash, one of these cards is the way to go. For more on pre-paid currency cards, check out this video.
However, as they aren't currently available in East Caribbean Dollars it looks like I'm going to have to stick to good old fashioned cash!
Lovemoney.com can help!
If you are stuck in a quandary about what to do about your holiday cash, lovemoney.com can help!
First, watch this video: The best way to get your holiday cash
Next, follow the tips in this goal: Have a cheap holiday
And finally, why not pick the brains of your fellow lovemoney.com readers by asking a question in our Q&A section?
More: I want to lie to my insurer | The top five worst card scams
Be the first to comment
Do you want to comment on this article? You need to be signed in for this feature