The best mobile phone deals ever!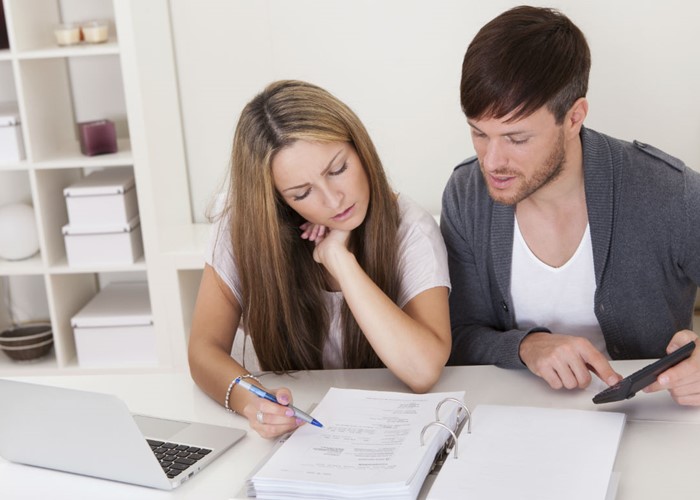 We look for some of the top contract, pay-as-you-go, SIM-only and phone-only deals.
When I began this article I thought that with all my experience reading financial small print and sifting for important bits, I could really help you out with picking mobile phone deals. I'd carry out some decent research in the morning, and in the afternoon I'd put the best deals in the UK in one or two simple tables that would leave you all wondering how you managed to buy a mobile before I came along.
However, I'm clearly out of touch with both modern technology and phone-selling techniques.
The problem, as I'm sure every sniggering one of you knows, is that there is such a mind-boggling array of tariffs and phone packages that I didn't even get to reading the small print. I only managed to look at the big print of a few hundred deals - barely scratching the surface.
Even so, I'll share with you the best deals I could find. Hopefully it'll be a useful starting point for your own research.
SIM-only contracts
It's clear to me that it's recently become very popular to get a SIM with a contract but no phone. You don't have to be tied into a lengthy contract either. Instead, you can choose to be on a 30-day rolling contract - so if something better comes along you can switch at a month's notice.
So here are some of the best examples I could find:
Deal name and cost

Allowances per month

600 mins

Unlimited texts

Orange Racoon 20 SIM, £20

Unlimited landline calls

600 mins to mobiles

100 texts

Free Skype to Skype calls

20p/m other calls

10p/text

T-Mobile Solo 15, £15

350 mins

Unlimited texts

T-Mobile Solo 20, £20

600 mins

Unlimited texts

1GB of Internet access
Unless otherwise specified, prices refer to all standard landline and mobile numbers and calls can be made at any time.
Of course, you can get better allowances if you agree to a minimum contract of 12 or 18 months. I found all these deals here through Best Contract Mobile Phone Deals.
SIM-free vs pay-as-you-go phones
Turning to SIM-free (aka phone-only) deals, what's interesting is that it can be cheaper to get a phone with a pay-as-you-go (PAYG) SIM instead. The downside with going for a pay-as-you-go phone is it may be locked, which means you'll either have to choose a pay-as-you-go deal that's on the same network as you or get the phone unlocked.
This table shows the savings you could make by getting an extra SIM (although the last row shows you that it doesn't always work):
SIM-free phone

Comparable pay-as-you-go phone, price, network and credit

Nokia 1208, £24

Nokia 2630, £28, Vodafone SIM incl. £10 credit

Touchscreen phone LG KP500 Cookie, £118.

LG KP500 Cookie, £78, Virgin SIM incl. £10

LG KP400 Cookie, £85, Vodafone SIM incl. £10

LG KP400 Cookie, £93, Orange SIM* incl. £20

Nokia 5800 Xpress Music, £200

Nokia 5800 Xpress Music, £150, T-Mobile

Nokia 5800, £160, Vodafone

Samsung Tocco Ultra, £350, Orange*/O2/T-Mobile incl. £10 credit
*Orange users could compare with offers made available through Orange's Phone Fund.
Combined with the credit you get, all the pay-as-you-go deals are £6 to £50 cheaper. What's more, I noticed that not all of the phones were locked.
The website I found easiest to compare prices of SIM-free phones with pay-as-you-go phones was Direct Phoneshop.
Pay-as-you-go SIM
Like all the other types of deal, there are about 37 million different ways each network prices its pay-as-you-go tariffs. In the following table I'm just sticking with each network's most basic pay-as-you-go tariff, i.e. as simple a structure as possible and the fewer the frills the better:
Network

Tariff

20p/min

10p/text

20p/min to voicemail

Per £15 top-up: includes 200 free minutes and 600 texts

25p/min for 3 mins then 5p/min for the rest of the day to landlines and O2

25p/min to other networks

10p/text

15p/call to voicemail

Per £15 top-up: includes 100 free mins and 100 texts

20p/min

10p/text

Free voicemail

Per £15 top-up: includes 90 days of free 3 to 3 calls, 500 texts and 150MB of Internet access

15p/min (15p minimum call charge)

10p/text

15/min to voicemail

20p/min

10p/text

20p/call to voicemail

Per £15 top-up: includes 600 free texts and unlimited Web access for 30p/day

8p/min to T-Mobile (min. 8p)

25p/min to landlines and other networks (min. 25p)

5p/text to T-Mobile

10p/text to other networks

10p/min to voicemail

Per £10 top-up: includes unlimited texts for a month
Even if your call lasts a few seconds, with all these deals you'll be charged for a whole minute.
These prices are for when you get the SIM direct from the network, rather than from a third-party vendor. I noticed that the vendors I looked at can offer better deals on pay-as-you-go phones but the accompanying tariff is sometimes worse. Therefore, you should consider getting the SIM direct from the network and buy the phone through one of the many vendors.
Contract deals without cashback
I have time and space for one more section, so I'll focus on non-cashback deals this time, as usually cashback deals get all the attention.
Free phone

Network

Cost

Deal length

Inclusive stuff

Orange

£5pm

36 months

50 mins

50 texts

Orange

£20pm

18 months

400 mins

Unlimited texts

O2

£25pm

24 months

600 mins

Unlimited texts

Vodafone

£30pm

24 months

600 mins

Unlimited texts
You can get cashback on some of these deals, but I've not included it in the table.
Many of these come with added insurance which you have to cancel after buying - which I definitely recommend. Check your home insurance policy to see if the cover for mobiles is enough for you and, if it isn't, buy mobile phone insurance from an independent provider, because it's vastly cheaper.
I looked at a few comparison sites, but I found Best Contract Mobile Phone Deals and Best Mobile Contracts to be easiest to use to compare contracts without cashback.
Wow, that was boring!
I don't mind telling you, researching this piece was actually quite boring for me, but I hope it makes your own research quicker and less tedious!
Now here's something boring for you to do. In all cases, read the small print for catches. There are quite a few undesirable clauses in most mobile phone contracts. I also haven't included delivery charges in my tables, as there were too many websites to check, so please ensure you do.
You may also want to check up on the soundness of the vendors themselves before you buy and please let other readers know if you've spotted a great deal by using the comments boxes below.
More: Get up to £100 off a mobile phone | Save £110 with a broadband bundle!
Be the first to comment
Do you want to comment on this article? You need to be signed in for this feature