It's 5% cheaper if you switch energy today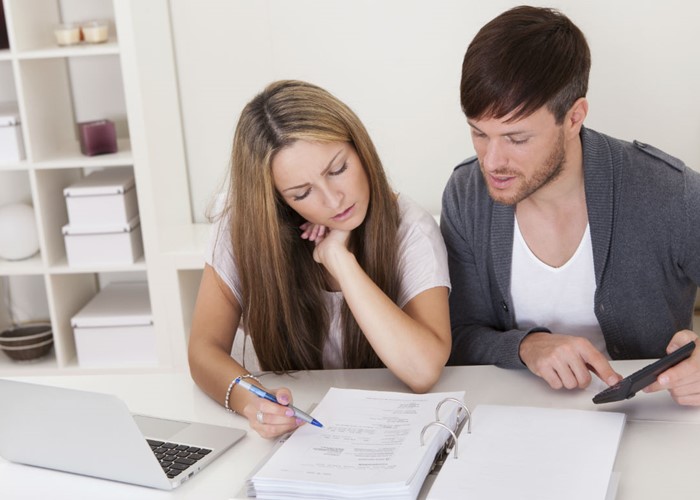 Competition between energy providers is at boiling point, with prices 5% cheaper today than two weeks ago
It may be August, but for many of us, thoughts are turning to how we will keep ourselves warm in the winter. And the good news is that, in the last few weeks, competition between the major energy providers has started heating up, with new tariffs launched that represent serious savings.
The new show in town
E.ON has launched SaveOnline, a tariff which replaces its old Extra Saver v14 tariff, and is now the cheapest energy deal available online from E.ON. The new deal is about 2% cheaper than its predecessor.
Customers who sign up to a dual fuel deal (both electricity and gas) will typically pay £1,017 a year - a whopping 17% less than E.ON's own standard offline prices.
The price war
And E.ON is not the only provider to have cut its prices in recent weeks.
Scottish Power acted in July to improve its online offering, taking its cheapest deal to £1,037. It was quickly followed by npower, which showed its determination to shake things up with the cheapest deals in the market for the customers classified as 'high' or 'low' users (which you can read all about in Get the cheapest energy tariff and save £150).
And finally EDF made a claim for the top spot in the best buy tables, by cutting its cheapest deal to less than £1,000 a year!
Where should you go?
All of these changes mean that if you switch your energy provider today, you are likely to get a deal around 5% cheaper than just a couple of weeks ago. That's an astonishing turnaround.
So without further ado, here is how things currently stand:
| | | |
| --- | --- | --- |
| Provider | Best Tariff | Average price |
| EDF | Online Energy v5 | £982 |
| E.ON | SaveOnline v1 | £1,017 |
| British Gas | Websaver 3 | £1,018 |
| Npower | WEB 16 | £1,019 |
| Scottish Power | Online Energy Saver 6 | £1,037 |
| Scottish and Southern Energy | Energy Online No Standing Charge | £1,074 |
Of course, the EDF deal is not available everywhere, so you may not have access to it. And there have been a few rumours around that it is not going to be in the market for long anyway.
Also, there are some pretty constant murmurings about British Gas making a move to regain top spot imminently, particularly after it posted some pretty positive results for the first half of the year.
All of this is great news for those coming to the end of fixed or capped tariffs, who may have been preparing themselves for something of a price shock.
A slap on the wrists from Ofgem
Of course, while the price cuts are welcome, there remain fears that as winter closes in, and our energy usage creeps up, those prices will start to move up again.
That is likely why, in another twist to the price war, each of the 'big six' energy providers has been on the receiving end of a very public rebuke from Ofgem, the energy regulator.
Alistair Buchanan, the chief executive of Ofgem, has published an open letter to the heads of each of the six providers, demanding they explain to their customers why there have not been further cuts in price, given the falls in energy wholesale costs of around 50% since their peak last year.
Such a public telling off is clearly designed to convince the providers to maintain their current lower prices, if not cut them even further, which is fantastic news for you and me. However, it remains to be seen how the providers will react.
It may be that Ofgem needs to show some teeth in order to get the results it is after.
Who should switch
If, like me, you switched deals recently, you are probably kicking yourself.
But if you are one of the thousands of Brits currently languishing on a standard tariff - which inevitably is much more expensive than these online tariffs - then you should get yourself over to the lovemoney.com comparison tool sharpish!
If you haven't switched provider for a while, or have just come to the end of a fixed or capped deal, then you too should be reviewing your options.
You really can save hundreds of pounds. In fact, according to our research, some of you have saved around £350 by switching through our site - and that was back in June, when prices were higher than they are now!
Cutting your bill further
There are a host of other things you can do to ensure your gas and electricity bills are as low as possible, including ensuring that all of your domestic appliances are as energy efficient as possible and sticking to online tariffs, which are miles cheaper than offline deals.
Paying by direct debit is also worth considering. If you pay your bills in this way each month, you will be on the receiving end of a discount, which is pretty handy.
However, there is a potential problem here.
As your energy use varies throughout the year, your energy provider will guess how much you are likely to use in a year, and then charge you 1/12th of that figure each month. Inevitably, that figure is usually pretty generous in their favour, and they may even keep charging you even if you are in credit!
So be cautious if you're on a tight budget and don't let your provider bill you based on estimated readings. On way or the other, you're likely to end up worse off!
More: A step by step guide to switching energy | Slash your energy bill this summer
Be the first to comment
Do you want to comment on this article? You need to be signed in for this feature