Tesla, Porsche, Range Rover: The cars that lose the least cash in depreciation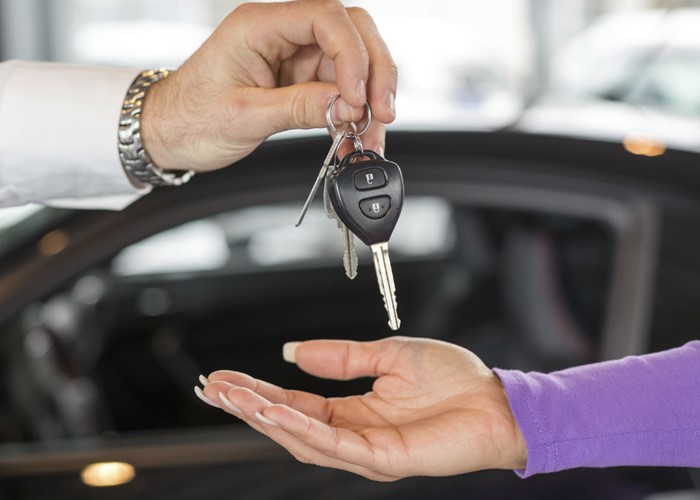 These cars lose the least value from the point of purchase.
Depreciation is a sad fact of life for motorists. From the moment you drive that new motor off the forecourt, the value of your car starts to plummet.
It's not just the fact that the car is moving from new to second-hand that hits its value though, as we have explained in this piece breaking down the various factors that influence depreciation.
Of course, different cars lose their value at different rates. And now the experts at WhatCar? have crunched the numbers to calculate the ten car models that lost the smallest percentage of their initial value after three years of ownership or 36,000 miles on the clock.
10. Porsche Panamera Sport Turismo
OK, so not many of us are in the market for a new Porsche. But it's worth noting just how well the Panamera retains its value. It has a list price of just shy of £75,000, but three years later will still sell for £40,325. That's a retained value of 53.9%.
According to the reviewers it's a great choice if you're looking for rapid performance and slow depreciation, offering a more practical estate version of the Panamera luxury hatchback.
9. Lamborghini Urus
If you thought the price of the Porsche was steep, look away now. The Uru has a list price of a monster £174,641, certainly beyond my budget.
And while three years of use will see that price drop by more than £78,000, in the grand scheme of things that's not actually too bad, since it retains 55.1% of its original value.
The rarity and desirability of a Lambo badge are a big factor in this slow rate of depreciation, while it's also a cracking ride. According to WhatCar? it combines "jaw-dropping pace with surprising comfort and enough practicality to be used as a family car".
Not sure how many you'll see on the school run, though.
8. Range Rover Evoque
The reviewers are fond of the Evoque, praising it for its high-quality, comfortable interior, the fact that it rides bumps well and comes with lots of standard equipment.
It's also an excellent performer in the depreciation stakes, retaining 55.2% of its initial list price of £38,240 after three years of use to stand at a value of £21,100.
7. Tesla Model 3
Desirability is a massive factor in any car's value once it is second hand, and there are few brands more desirable than Tesla. What's more, the Model 3 is both the manufacturer's best and most affordable model to date according to WhatCar?, as it's great fun to drive, packed with useful tech and more practical than its rivals.
As a result it retains 57% of its initial value, dropping from £56,545 to £32,250 after 36,000 miles.
6. Porsche Taycan
A Porsche is a desirable motor at the best of times, but the Taycan is also the firm's first fully electric car, which only boosts its appeal. And that further supports its value.
Again, it's a pricy motor to purchase, with a list price of £88,802. And while it loses more than £37,000 over three years, that still means it retains 57.4% of its value.
5. Porsche 911
Yet another Porsche in the list is the 911, which retains 57.5% of its value after 36,000 miles. It has an initial list price of £84,700 but three years later is still worth £48,675.
According to WhatCar? it's a "thrilling sports car" that you can live with every day. That combination is why it's in such high demand, and why it's still worth so much three years down the road.
4. Alpine A110
In contrast to Porsche, Alpine is far from a household name. Yet it has built one of the most "entertaining and rewarding sports cars you can buy" according to WhatCar?, and that is helping to support its value after years of ownership.
It comes with an initial list price of £48,140, yet 36,000 miles later it's still worth £27,850. That's 57.9% of retained value.
3. Land Rover Defender
This is the successor to the old Defender, which won favour from everyone from farmers to the Queen. This new version has only just gone on sale, yet WhatCar? reckons that it will retain 58.1% of its value, dropping from an initial list price of £49,055 to £28,500.
2. Porsche Cayenne Coupé
WhatCar? points out that all versions of the Cayenne Coupe hold their value well, but the E Hybrid version is particularly good on this front.
It comes with a list price of £71,589, and retains 58.5% of its value, meaning a price of £41,900 after doing 36,000 miles.
1.Porsche Macan
Yep, it's yet another Porsche, this time the Macan, which takes top spot. Of its list price of £70,760, the Macan retains a whopping 59.9%, meaning a valueof £42,400 after three years of motoring.
It's a magnificent motor to boot, as WhatCar's reigning sports SUV champion, with the reviewers praising it for both being fun to drive but also being "good at the sensible stuff".
This article has been updated.
Be the first to comment
Do you want to comment on this article? You need to be signed in for this feature