Best way to donate to charity: using gift aid, avoiding fees and more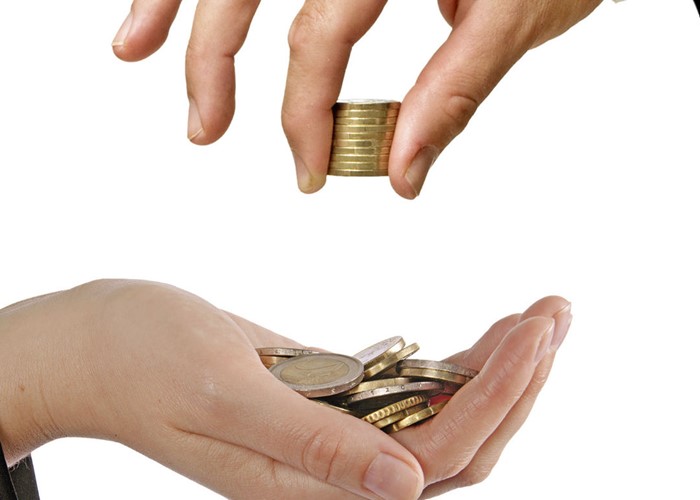 If you want to raise money for a charity, online donation sites are a convenient way to collect funds. But which is the best?
The Manchester terror attack leaves us all wanting to do something to help. As a result, money floods into emergency appeals from generous members of the public.
The Red Cross has set up the We Love Manchester fund, which has already raised more than £500,000 through JustGiving.com, while the Manchester Evening News' appeal on the same website has received donations of over £1 million.
But, all that money won't make it to the victims and their families, as JustGiving takes a 5% cut from all donations.
The website states clearly that it takes a fee, but is a little less clear about how much that fee is.
What fee does JustGiving take?
On the website it says: "JustGiving takes a 5% fee from each donation made through the site (which we take from the Gift Aid we reclaim)."
That makes it sound like JustGiving only takes 5% from the gift aid it can reclaim on your donation.
So, if you donated £100 to the Manchester appeal, and ticked the Gift Aid box, it would be able to reclaim £25 from the government and would take a £1.25 fee from that. But it doesn't.
In fact, JustGiving takes its 5% fee from your donation plus the gift aid. So on a £100 donation it would take a £6.25 fee.
This means, at present, it will make £65,000 from the two Manchester charity appeals.
JustGiving justifies its fees
"Our fees structure is clearly explained on our site," Rhys Goode, public relations director at JustGiving. tol loveMONEY.
"The fee we take is to ensure that our site is able to cope with the level of donations that we receive."
"Yesterday, JustGiving processed 33,000 visits donating over £200 a second.
"An amount which competitor platforms simply wouldn't be able to cope with," says Goode.
"With regards to the Manchester attack response specifically, we have been working closely with We Love MCR and with the MEN to support them and ensure that we raise as much as we can to support the victims and their families.
"We also wanted to show our solidarity with the people of Manchester by giving a donation as a company to the Emergency Fund of £50,000."
If you want to donate to the Red Cross Manchester Appeal without paying any fees you can give direct on the Red Cross website.
Comparing charity sites
Charity donation websites provide a convenient service. They promote appeals and give people an easy way to donate to charity.
Most will offer to claim your gift aid on your behalf, with you just having to give your details once, meaning charities get 20% more every time you donate.
Gift Aid is a refund of the income tax you have paid on the money you are donating. Charities can reclaim the basic rate tax from HMRC on its gross equivalent.
At the 20% basic rate, this brings the value of a £10 donation to £12.50 (20% of £12.50 is £2.50, so your take home pay would be £10 after tax).
Higher and additional rate taxpayers can reclaim the rest of the tax paid on their charity donations via their tax return.
While JustGiving works out its 5% commission on the donated sum plus Gift Aid, other sites work out their commission just on the donated sum, and pass on the Gift Aid to charities in full.
For instance, Virgin Money Giving charges 2% commission (20p) and administers a card fee of 1.45% (rounds up to 15p), so on a £10 donation they deduct 35p.
So, your charity receives £12.15 through Virgin Money Giving (including Gift Aid), whereas after JustGiving's 5% deduction, your charity would get £11.74.
When certain appeals receive hundreds or thousands of pounds of donations, this can add up to a huge difference.
The table below compares the costs of the major giving sites in the UK.
The 'received donation' column is representative of the sum the charity will actually receive, and is worked out on a £10 donation plus Gift Aid.
Membership fees are applicable for charities, not fundraisers or donators.
| | | | | |
| --- | --- | --- | --- | --- |
| Charity | Commission | Membership fees | Card fee | Received donation |
| | 0% | Nil | 0% | £12.50 |
| | 0% | Nil | 0% | £12.50 |
| | 0% | Nil | 1.3% for credit cards, 15p for debit cards | £12.37 |
| | 0% | Nil | 1.45% for credit cards, 15p for debit cards | £12.35 |
| | 2% | One-off payment of £150 (incl. VAT) | 1.45% | £12.15 |
| | 4% | Nil | 0% | £12.00 |
| | Up to 4.8% | Nil | 0% | £11.94 |
| | 5% | £15 per month | 1.25% | £11.74 |
| | 15% | Nil | 0% | £10.62 |
Note that the 'Received donations' figure is an approximation, as card fees may vary depending on whether you pay with credit card or debit card and which card you use.
PayPal payments, where available, are also subject to a fee, so it's best to check the details on these websites before you commit to a donation through them.
Givey charges you a 5% fee on top of your donation. So, if you want to donate £10 plus gift aid, you'll be charged £10.50 and the charity will receive £12.50, after claiming Gift Aid.
The PayPal Giving Fund was previously known as MissionFish.
This works rather differently to the rest of the sites, as donations are taken as a percentage of the value of an eBay sale, as set by the seller. However, you can also donate to charities via PayPal; visit www.paypal-donations.co.uk for details.
Another option
If you want to support a charity at no extra cost to you, Give as you Live works with online retailers who will donate a percentage of your spending to charity – without costing the charity of the shopper anything. See the website for details.
More from lovemoney.com
Ways to keep giving to charity when money is tight
Be the first to comment
Do you want to comment on this article? You need to be signed in for this feature