Beware Of Sneaky Mortgage Fees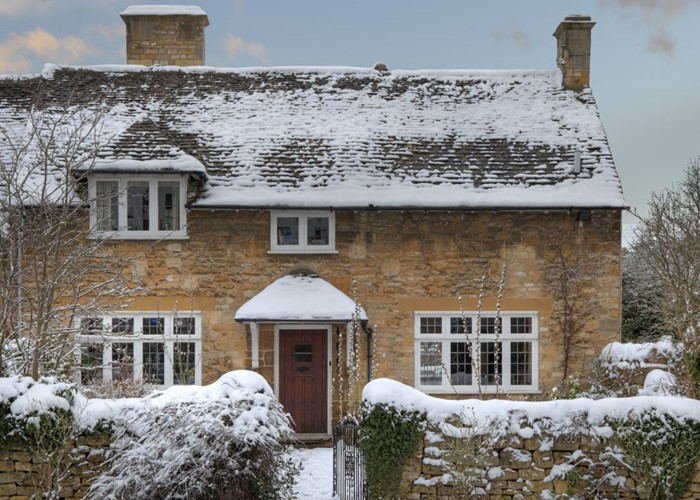 As mortgages get even more costly, this crafty fee could leave you out of pocket.
These days, mortgage costs are really spiralling. You need to keep your eye on the ball or you could end up paying well over the odds.  
When it comes to choosing a mortgage, you're bound to be tempted by lenders offering the most competitive interest rates. But mortgage fees are just as important. After all, sky-high charges could wipe out any savings made on a rock bottom rate.
But that's not to say all lenders are guilty of charging extortionate mortgage fees. It's still possible to find fee-free deals, as my Foolish friend, Donna Werbner, explained in Free Yourself From Mortgage Fees. But, sadly, these lower-cost loans are becoming increasingly few and far between.
Sneaky fees
Over the last few months, we have seen booking fees*, in particular, creep up. A booking fee allows you to reserve a mortgage rate offer when your application is agreed in principle, and may also cover the lender's costs for setting up your loan. It's not uncommon for these fees to run to £1,000 or more.  
Given that the booking fee can be pretty steep, you'll usually have the option to add it on to your loan. But that means interest will be payable on the fee over the term of your mortgage, making it even more expensive.
Here's a tip: Tell the lender you want to add the fee to your loan, even if you intend to pay it upfront when your mortgage completes. Why? Because some lenders will keep fees paid in advance even if they eventually reject you or the sale doesn't go through.
In this way, you'll avoid shelling out for a mortgage you don't ever actually have. If your mortgage does reach completion, you can simply change your mind and pay the fee -- rather than adding it to your loan -- to escape the extra interest.
But a word of warning: It may not be possible to protect yourself like this for much longer. Lenders appear to be cracking down by preventing borrowers from adding fees to their mortgage loan.
Already Abbey has announced borrowers must pay booking fees upfront if they want a loan of more than 85% and up to 95% of the property value.  
If you only have a 5% deposit or 5% equity stake in your home, by adding the booking fee onto your mortgage you'll immediately exceed the maximum 95% loan Abbey is willing to lend.
In the midst of the credit crunch, Abbey is clearly keen to avoid taking on this much risk. But it means these mortgage deals could be out of reach if you don't have ready cash.
It's certainly a cause for concern if this is the shape of things to come. Forcing borrowers with small deposits or little equity in their homes to pay fees in cash will only make mortgages even more unaffordable.
Split fees
And this is not the only bad news affecting mortgage fees this week. Abbey has also introduced a new booking fee on some of its products which is now partially non-refundable.
The booking fee isn't actually any higher than it was before, but it has been split into two parts. The first part is a non-refundable fee of £150, which you'll have to pay whether you complete on your mortgage or not.
The second part is a fee of £849, which is payable on completion and can be added to the mortgage loan (as long as your mortgage is 85% of the property value or less).
Crucially, Abbey has confirmed the £150 fee will be refunded if you are subsequently declined for a mortgage. But pull out for any other reason and that sum will be lost.
Why are Abbey doing this?
Demand is so high for competitive mortgages, with hordes of borrowers all chasing the lowest rates at the same time. A non-refundable fee will deter you from backing out of a deal should you come across a better offer with a different lender.  
It seems likely more lenders will move towards non-refundable fees, where previously they were only payable on completion.  Abbey may just be the first of many, with non-refundable booking fees spreading out more widely across the mortgage market.
Is it worth paying a non-refundable booking fee?
While this isn't a particularly welcome move, if you manage to find a great deal it makes sense to pay the fee -- even if it is non-refundable. Although you will lose money if you don't complete, I think it's worth the risk to allow you to secure a competitive mortgage rate.
With some lenders it's already standard practice to ask for entirely non-refundable booking fees. My biggest concern is that this could become the norm. Worse still, many more lenders could get into the habit of keeping back fees even if they eventually reject your application.
While a fair number of borrowers will reserve mortgage deals they never see through, many will find they are unable to complete for other reasons. Perhaps the seller takes the property off the market or your offer is gazumped. But the fee may not be refunded even when circumstances are beyond your control.
As unreasonable as that sounds, make sure you know what you stand to lose if your mortgage doesn't go ahead.
Get mortgage advice from brokers at The Motley Fool's award-winning mortgage service.
*Booking fees may also be known as products fees or arrangement fees. Some lenders will charge a booking fee simply to reserve a mortgage rate for you and charge a product or arrangement fee in addition.
Be the first to comment
Do you want to comment on this article? You need to be signed in for this feature