How to boost your Tesco Clubcard points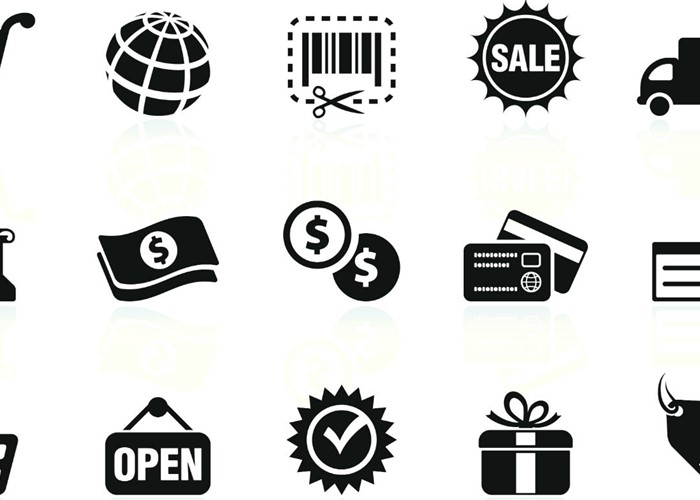 Here's how to increase your Clubcard points – and how to get the most out of them when the time comes to spend them!
Clubcard is one of the nation's most popular loyalty schemes. If you want to boost your points balance, follow these tips.
A Tesco credit card
This is my own technique. I have had a Clubcard credit card for a few years now and it means I earn points wherever I spend.
The cards will get you five Clubcard points for every £4 you spend in-store or on Tesco fuel, and one point for every £4 you spend everywhere else. While Tesco has some excellent balance transfer cards on offer, you want to really keep your spending on balance transfer cards to a minimum, so instead the two cards to consider are the Purchases card and the low APR card.
The Clubcard for Purchases is market leading, offering 18 months free of interest on your spending. So if you've got some big purchases coming up, it's perfect. The low APR card comes with a rate of just 7.8% representative, and actually charges no interest on your spending in the first three months, so is well worth a look too.
TopCashback
TopCashback is a cashback website. That means you can earn cashback on the money you spend online by shopping via one of its tracked links to retailers. So for example right now I can get 3.15% cashback on the money I spend online at Marks & Spencer.
I can get that cashback paid in the form of cold, hard cash, or I can convert it into points for a range of different loyalty schemes, including Clubcard. And when you do that, you actually boost the value of your payout by 5%.
So for £10 of normal cashback you actually get a payout of £10.50 if you get it in Clubcard vouchers.
Compare credit cards with lovemoney.com
Switch to E.ON
Getting your gas and electricity from E.ON can also boost your Clubcard balance. You get 1,500 E.ON Reward Points for each year that you are with the supplier, which can then be exchanged in a straight swap for 1,500 Clubcard points.
Of course, there's no point getting extra Clubcard points if in the process you end up wasting cash on an expensive energy tariff, so make sure you only move to E.ON if it's the best deal for you.
You can compare gas and electricity tariffs with lovemoney.com to see how E.ON compares in your area.
Livingsocial
Group buying or daily deals websites are everywhere, offering money off all sorts of experiences and products so long as a certain number of people commit to taking up the deal. Livingsocial is one of these sites, and every £1 you spend gets you one Clubcard point.
Again, it's not worth spending on stuff that you don't actually want just for the sake of bumping up your Clubcard balance. But it's worth checking the deals on there now and again to see if any catch your eye.
Blackcircles.com
In the market for some new tyres? You earn up to three times the normal number of Clubcard points when you buy certain tyre brands (Dunlop, Goodyear, Hankook, Kumho, Michelin and Yokohama) from Blackcircles.com.
Esso
Fill your vehicle up at Esso and you can bump up your Clubcard point collection. At Esso Tesco Alliance forecourts (those with a Tesco shop) you get one point for every £3 spent on fuel. At all other Esso service stations that drops to one point for every two litres of fuel purchased.
You also earn one point per £1 spent on shop products or on the car wash at certain Esso service stations.
Nutricentre
For every £1 you spend at Nutricentre, which sells all sorts of vitamins, minerals and beauty products, you get one Clubcard point.
Blinkbox
Blinkbox is a TV and film streaming service which Tesco bought a while back. For every £1 you spend, you get one Clubcard point back.
Make the most of Clubcard Boost!
OK, so now you have a healthier looking Clubcard points balance. But you can get more bang for your buck when exchanging those points with Clubcard Boost.
These are limited time offers where your vouchers can be exchanged to use with Tesco's partners for services worth up to four times the balance of the vouchers.
For example at the moment £10 in Clubcard vouchers can be exchanged for £30 to spend at Warner Leisure Hotels. Or £2.50 in vouchers could be worth £10 off at ASK restaurants. There is a whole host of deals to choose from, so always keep in mind that actually spending your vouchers in store may work out as a less effective use of your loyalty points.
Compare gas and electricity tariffs
More on supermarkets:
The best supermarket credit cards
Tesco launches Clubcard Boost scheme
How to slash your supermarket delivery costs
Be the first to comment
Do you want to comment on this article? You need to be signed in for this feature