Letting agent demanded £600 just to go away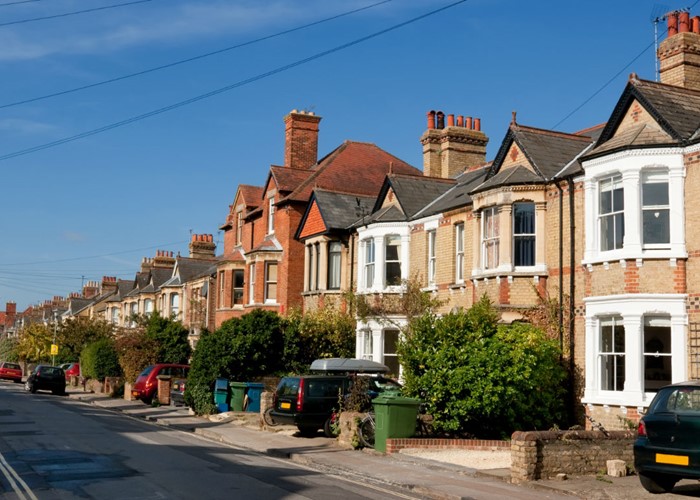 They lied to us. They misled us. They abused our tenants. But when we wanted to leave them, the letting agent wanted £600…
We've been accidental landlords for more than a year now. It started when our increasing family outgrew our house, but negative equity and a stagnant housing market meant we simply couldn't sell it.
So, we decided to rent it out, allowing us to move to a larger property. That turned out to be a good thing as my second son arrived just a few months later.
As inexperienced accidental landlords, we decided it was important to use a professional letting agent - with disastrous results. They failed us at every possible turn; lying to us, failing to carry out promised services and even sending threatening letters to our tenants for rent they had already paid.
After careful consideration (and some great advice and shared experiences from lovemoney.com readers), we decided to manage our property ourselves.
What went wrong?
We waited until our agreed year was nearly up and then gave the letting agent one month's notice of our intention to leave their service. There was a definite note of malicious glee in the agent's cheery voice when she said: "Of course, Mrs Hannah. That will be £600."
They wanted £600 just to sever our contract. In fact, they expected it. Although our contract with them was for 12 months, a clause meant that the contract continued as long as we had the same tenants. That's despite both us and our poor tenants paying the agent a finder's fee.
"But we only want to leave you because you have been unspeakably rubbish!" I explained. "You essentially want a bonus equivalent to 10 months of fees as a reward for poor service."
You know when you can tell that the other person is grinning down the phone? Our agent was definitely enjoying my discomfort and asked me to transfer the money as soon as possible so she could process the paperwork.
Compare mortgages with lovemoney.com
Our share of the blame
Now, I'm not suggesting we hadn't made a pretty serious mistake. We should have found that clause in the small print and flagged it up – it wasn't clear and we should have asked for clarification.
But in our defence, there were four pages of small print, and this clause was buried at the very back, just below something about carrying out fridge repairs in our absence. We cannot be the only landlords who were just skimming by that point – it feels as if the contract deliberately obfuscated this important information.
What about the tenants?
Something that really frustrates me about this is that our tenants were put in an unnecessarily precarious position. If we had decided to keep our agent's services, they would have demanded our tenants pay a £400 fee (two-thirds of their monthly rent) to renew their tenancy for a further year. They also wanted us to pay £200 to continue using their so-called services. Letting agents really take the biscuit, don't they?
But since we wanted to sever all ties with such a useless agency, we were actually incentivised to kick them out. We knew that we couldn't face a further year dealing with such a flawed letting agent. However, we would have to pay £600 to separate from that agent – unless we asked our tenants to leave.
If the tenants simply left then the contract would finish and there would be nothing to pay. We would go to a new letting agent and pay them a fee to find and install new tenants – it wouldn't cost us a penny more and we wouldn't have to deal with such a terrible company.
There was very little risk that we'd be unable to find new tenants as our house is in a high-demand area.
Compare mortgages with lovemoney.com
So what did we do?
An online search revealed hundreds of landlords complaining that they had been caught out by the same clause.
Frustratingly, none of them had risked going to court over the affair and they had all either got rid of their tenants, paid the fee or remained with the agent for a further year. The vast majority had simply ditched their tenants.
But our blood was up. There was one man who had challenged this in court and won. The judge had decided that the clause was too unclear as well as being too restrictive.
After careful consideration, we decided to challenge our agent. After all, if the agent was determined to take us to court over the fee, we could always pay it at a later point.
So, we wrote a lengthy letter outlining every instance where they had lied to us or failed to carry out an adequate service. We explained that the clauses in our contract were not clear and could be interpreted in a number of ways. We added that we had asked them to outline what they saw as the key points of the contract when we signed and that they had not mentioned this important restriction. We concluded that we would be happy to get legal clarification on this in a court of law.
Essentially, we called their bluff. Within an hour, they had agreed to simply charge us a £120 fee to wrap up the contract.
We are now managing the property ourselves, having used a different agent to carry out the annual checks and draw up the initial paperwork. We stipulated that the new agent could not charge our tenants a penny and they agreed, so that's saved them £400 and created a lot of goodwill.
Compare mortgages with lovemoney.com
What did we learn?
If you're in our position then please don't accept this as legal advice. This was simply our experience and it's hard to know if other agents would behave in the same way.
But the thing that strengthened our case and gave us confidence that we could challenge our agent in court was that we had kept a careful diary of their service. Every time they didn't call back, every time they failed to carry out a promised check, every time they sent our tenants an unnecessary threatening letter – we kept a record.
I would strongly advise any would-be landlord to do the same. I would also advise them to challenge anything in the small print that isn't clear. As a landlord, you may think that a letting agent is on your side. The truth is that they are on no one's side but their own.
The strangest twist
In a rather extraordinary twist, that was totally in-keeping with the uselessness of our letting agent, we actually got most of our £120 fee back.
Presumably they didn't update their records and they treated our £120 payment as a rental payment from our tenants, deducting their percentage and paying the rest into our bank account.
We rang to point this out and were told such a mistake was "impossible". And after 12 months of shambolic services, hours spent on the phone and distressed calls from our tenants, we're not exactly going to press them to accept it!
Have you ever found yourselves in a position like this? What did you do? Is the writer to be blamed for not understanding the small print? Should letting agents be better regulated? Have your say using the comments below.
Compare mortgages with lovemoney.com
More on renting your home:
Be the first to comment
Do you want to comment on this article? You need to be signed in for this feature