Merlin Entertainments float: should you invest in Legoland?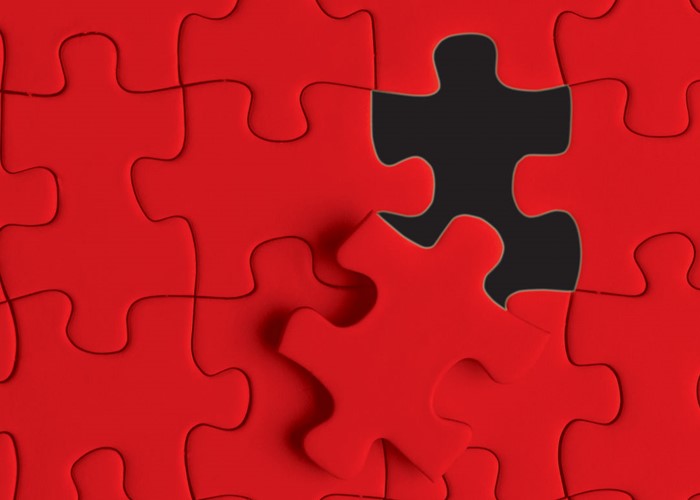 Merlin Entertainments, the owner of tourist attractions like Legoland, Alton Towers and Thorpe Park, is floating on the stock market. Should you invest?
Merlin Entertainments - the owner of Legoland, Alton Towers, Thorpe Park, Chessington World of Adventures, The London Dungeons, The London Eye and Madame Tussauds - is set to float on the stock market.
Following the runaway success of the Royal Mail floatation, does this offer a similar chance of success? Let's take a look.
Merlin's magic
Merlin Entertainments is the world's second-largest operator of amusement parks and other attractions, after US giant Walt Disney Parks and Resorts. Currently, it operates 99 attractions in 22 countries. Last year, these attracted a record 52.7 million visitors, up from just 34.7 million in 2008.
As the global economy recovers, Merlin has produced some sparkling results. Fuelled by rising visitor numbers (and numerous acquisitions), its revenues have soared from £662.3 million in 2008 to a high of £1,074.3 million last year. Buoyed by this success, its directors and private owners have decided to float the debt-laden business on the London Stock Exchange.
As part of this flotation, shares are being offered to the general public and to institutional investors, as happened in the Royal Mail float. Merlin Entertainments expects to price its shares between 280p and 330p, valuing the firm at between £2.86 billion and £3.34 billion. By coincidence or design, this pricing range is exactly the same as that announced by Royal Mail before it came to market.
Merlin is floating a minority interest in its business, with only 20% to 30% of its shares up for grabs in its initial public offering (IPO). Of these, Merlin expects 85% to 90% to be snapped up by institutional investors, such as pension funds, insurance companies and hedge funds. The remaining 10% to 15% of the free float will go to retail private investors.
Overall, Merlin expects to raise a net £200 million from its IPO. These funds will be largely used to reduce the group's vast debt pile.
Invest tax-free in the stock exchange with a stocks and shares ISA
How to buy shares in Merlin
Members of the public can buy shares in Merlin in the usual way, via stockbrokers and share-dealing services. As always, the quickest and simplest way to do this is to apply online, as this speeds up the process by cutting out paperwork.
The minimum investment in the public offer will be £1,000. This will get you between 303 and 357 shares, depending on the float price. As a perk, individual shareholders will be entitled to a 30% discount for one year on either two adult Merlin Annual Passes or one family Merlin Annual Pass.
The last date for receipt of applications from private investors is 5pm on 7th November, so you have only a couple of days remaining to take part in Merlin's flotation. You can find a list of intermediaries participating in Merlin's IPO, and further information about the public offer, on the Merlin website.
What happens next?
Here is the timetable leading up to full trading in the group's shares:
Date

Event

7th November (5pm)

Public offer closes

Institutional offer closes

8th November (8am)

Offer price revealed

Conditional dealings by institutions begin

13th November (8am)

Shares admitted to LSE

Unconditional dealings begin

Shares credited to CREST (online) accounts

27th November

Share certificates posted to non-CREST shareholders
As you can see, investors applying online and via CREST accounts will be able to buy or sell shares in Merlin from Wednesday 13th November. However, those applying for paper certificates will have to wait another fortnight before they get their paper shareholdings.
Originally, these events were scheduled to take place a day or two later than the above timetable. However, Merlin's bankers have brought forward the flotation, probably because of heightened interest in this IPO.
Should you buy?
Investors who applied for shares in Royal Mail at 330p have done splendidly. As I write, Royal Mail shares trade at 584p, just 5p off their post-float high. At this price, private investors who held onto their shares have seen their value soar by 77%.
The bad news is that such bumper gains will not be on offer in the Merlin Entertainments float. Its main owners are canny private-equity investors and the Danish family that owns the Lego brand. Unlike the Government, these sellers are not constrained by political concerns and other issues. By deciding to float Merlin now, they are sure to be selling at a very full price.
Then again, buyers of Merlin shares will become owners in a global business that has produced record results year after year. In time, such continued success will lead to capital gains (from a higher share price) and larger dividends (the yearly cash payouts to shareholders). Then again, Royal Mail shares offered a bumper dividend yield of over 6% from day one, whereas Merlin's yearly cash payout will be a measly 0.5% to 1%.
Personally, I won't be taking part in Merlin's flotation, because it lacks the sure-fire profits that the Government donated to the public by privatising Royal Mail.
Take control of your pension with a SIPP
More on investing:
Be the first to comment
Do you want to comment on this article? You need to be signed in for this feature