Ethical alternatives to the Co-operative Bank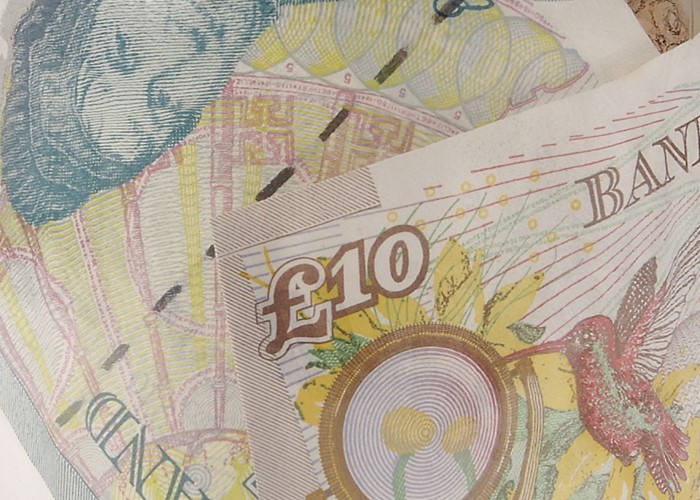 With the Co-op Bank heading for external control, here are some options if you're thinking about moving your money on ethical grounds.
Things have gone from bad to worse for the Co-operative Bank.
The £1.5 billion black hole in its finances is set to lead to the closure of 50 of its 324 branches and the loss of many jobs.
This mainly stems from its acquisition of the loss-making Britannia Building Society in 2009.
A rescue package appears to have been agreed which will see the Co-operative Group only retain control of 30% of the bank.
The remaining 70% will be owned by bondholders, led by hedge funds. Ordinary bondholders have been asked to take a 'haircut', either giving up their capital in return for some income now, or giving up income in return for a later lump sum.
The Co-op Group also plans to list the bank on the London Stock Exchange in 2014.
Then there was former chairman Paul Flowers' disastrous appearance in front of the Treasury Select Committee, subsequent allegations about his private life and his recent arrest in connection with "a drugs supply investigation". There is now going to be a Treasury inquiry into the bank's operations dating back to 2008.
Now the Co-op has admitted it is losing current account customers.
Can the Co-op stay ethical?
The change of control has led to many questioning whether the Co-op, and subsidiaries such as smile, will be able to maintain their ethical ethos in the face of increased pressure to make the business profitable again.
Both the Co-op Bank and smile have consistently finished among the winners in the current account category of our annual lovemoney Awards polls, in part due to those values.
This has become so much of an issue that the Co-op Group has moved to have a commitment to continued ethical standards inserted into its constitution and taken out press adverts highlighting this.
But if you are considering moving your money from the Co-op because you're concerned about its recent past and/or future direction, what are your options?
Where could you go?
The campaigning website Move Your Money has devised a scorecard for banks and building societies. This gives them a score across five categories: honesty, customer service, culture, supporting the economy and ethics. The scores are compiled using publically available data such as number of complaints to the Financial Ombudsman Service, level of fines, pay and bonuses, and use of tax havens.
It isn't about interest rates or overdrafts (although the Co-op does offer a reasonable fee-free overdraft with the Current Account Plus). So who tops this chart?
| | | | |
| --- | --- | --- | --- |
| Bank/building society | Move Your Money score | Top gross interest rate on a current account | Number of branches |
| Cumberland Building Society | 91/100 | 0.10% | 34 |
| Reliance Bank | 88/100 | 0.05% | 1 |
| Coventry Building Society | 88/100 | 1.10% (includes bonus of 0.85% for first year) | 70 |
| Metro Bank | 77/100 | 0% | 21 |
| Handelsbanken | 74/100 | 0% | 151 |
| Islamic Bank of Britain | 74/100 | 0% | 5 |
| | 64/100 | 5% (includes bonus of 4% for first year) | 700 |
Cumberland Building Society gets first place with a score of 91/100, but you can only open an account if you live locally.
In join second is Reliance Bank, which has its roots in the Salvation Army charity, and Coventry Building Society.
The only 'mainstream' name is Nationwide, although its score of 64 is far off the top six. Interestingly Nationwide scores highly in the Move Your Money analysis for honesty and ethics, but not very well for customer service.
Yet it is consistently voted one of the top five banks/building societies for customer satisfaction by readers of Which?
Where you could switch savings to
Ultimately, if you want to earn a decent rate of interest on your current account you are likely to end up with the big boys. But if you're happy to look to savings accounts to pay interest, there are certainly plenty of decent ethical options out there.
| | | |
| --- | --- | --- |
| Bank/building society | Move Your Money score | Top gross interest rate (and type of savings account) |
| Loughborough Building Society | 98/100 | 3.00% (regular savings) |
| Progressive Building Society | 98/100 | 1.60% (one-year fixed rate bond) |
| Darlington Building Society | 98/100 | 2.55% (regular savings) |
| Coventry Building Society | 88/100 | 1.60% (instant access savings) |
| West Bromwich Building Society | 77/100 | 1.60% (instant access savings) |
| Skipton Building Society | 75/100 | 3.50% (seven-year fixed rate bond)/3% (five-year fixed rate bond) |
There is one building society that scores a maximum 100 out of 100 on the Move Your Money scorecard and that's Ecology Building Society. Unfortunately, it's become something of a victim of its own success and has closed its ISA and Eco-60 account to new members.
Of the societies listed above, Coventry Building Society always scores highly in our own lovemoney Awards and in Which? customer satisfaction surveys.
As well as the building societies listed above, it could be worth investigating what your local credit union has to offer. You can search for your nearest on the Find Your Credit Union website.
You could also consider peer-to-peer lending, where you lend your money to other people and small businesses wanting to borrow. The likes of FundingCircle and Zopa are promising returns in excess of 5% over five years.
Compare our top savings accounts
This article has been updated since it was originally published
More on banking:
Be the first to comment
Do you want to comment on this article? You need to be signed in for this feature