Weekly payment store Brighthouse doubles APR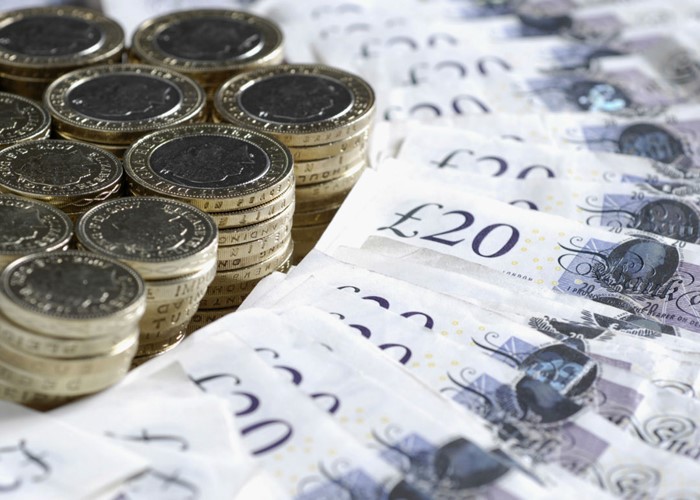 Weekly payment store Brighthouse has more than doubled its APR from 29.9% to 64.7% to "simplify" customer payments.
Brighthouse has long been criticised for its high APR and expensive insurance options. Previously it typically charged an interest rate of 29.9% and sold "optional service cover" and "damage liability cover" on top, potentially adding hundreds of pounds to the total price paid for some items.
But now it's decided to "simplify" customer payments by upping its typical APR to 64.7% and bundling in service cover and insurance. Interest rates on some products are even higher, at up to 69.9%.
But the increased interest rate means hard-up households – Brighthouse's target market – are paying almost three times the normal price of some products by paying weekly instead of upfront.
Customer base
Brighthouse typically targets poorer households who can't afford to pay for items in full each month and can't access cheap credit such as credit cards and overdrafts.
To lure them in, it advertises weekly payments of as little as £3 a week for some items. Cheerful TV adverts, usually broadcast on daytime TV, promote the benefits of owning all the latest gadgets and gizmos.
But over typical two- or three-year terms, even small weekly payments can add up to a massive total cost.
It's worth pointing out that whereas some people might need a new cooker or fridge and have little choice other than pay Brighthouse's high prices, many of the products it sells are not "essentials". Take the X Rocker Sazuka Gaming Chair, for example, as well as a selection of games consoles and tablets.
Get on top of your budgeting with the lovemoney.com MoneyTrack tool
High cash prices
One of the main criticisms of Brighthouse centres on the high "cash prices" it charges.
For example, a Samsung Galaxy Tab 3 10.1 16Gb bundle has a cash price of £580.02. The same tablet can be bought for £299 at Tesco, almost half the price.
Brighthouse's "bundle" includes pre-installed hub apps of unknown value which makes it tricky to compare like-for-like. So-called "exclusive products" are a well-known trick of the weekly payment store.
Take its Hotpoint Trio 70cm black fridge-freezer, for example. It comes with a cash price of £1,097.27. It's virtually impossible to find the same model brand new online, but a similar Hotpoint 70cm fridge-freezer can be bought for £699 at Argos.
Total price
Add on an APR of up to 69.9% and the gulf between Brighthouse's prices and the rest of the high street gets wider still.
At Brighthouse the Samsung Galaxy Tab 3 costs a total of £936 over two years, although broken down into cheap-sounding £9 weekly payments. That's right: a tablet you can pick up for under £300 at Tesco will cost you more than £900 with Brighthouse.
The Hotpoint fridge-freezer comes with an APR of 64.7%. This means it costs a total of £2,106 over three years, at payments of £13.50 a week. That's three times the price you'd pay at Argos.
You could also argue that this sounds like a top of the range fridge-freezer and if you were really hard-up, you could find an alternative basic model a lot cheaper.
Spread the cost of your payments without paying a fortune in interest with a 0% credit card
Single price agreement
Bundling in service cover and insurance is how Brighthouse justifies its new sky-high APR. It calls its new pricing structure the "single price agreement".
"We want you to have total peace of mind when you're shopping with us," its website explains. "That's why we've included the cost of the goods, delivery and installation, repair or replacement, and complete protection against fire and theft in the cash price."
But what do you actually get for your money?
Brighthouse says it will repair or replace your product if it breaks down, but you have that protection anyway under the Sale of Goods Act 1974. Under the act, goods have must be as described, fit for purpose and of satisfactory quality. You can use the act to back up your case for a free repair or replacement if something you buy breaks down quicker than it reasonably should. For more read The Sale of Goods Act: your consumer rights
As for fire and theft, your home insurance will insure your contents against this. A comprehensive contents policy will work out much cheaper than insuring all your appliances and gadgets separately.
Compare home insurance policies with the lovemoney.com comparison engine
More on shopping:
The new Consumer Rights Bill: what you need to know
The best 0% purchase credit cards
The cheapest places to buy the Nintendo 2DS
John Lewis to offer free two-year guarantees on electrical goods
Be the first to comment
Do you want to comment on this article? You need to be signed in for this feature