Halifax current account holders to earn cashback on their spending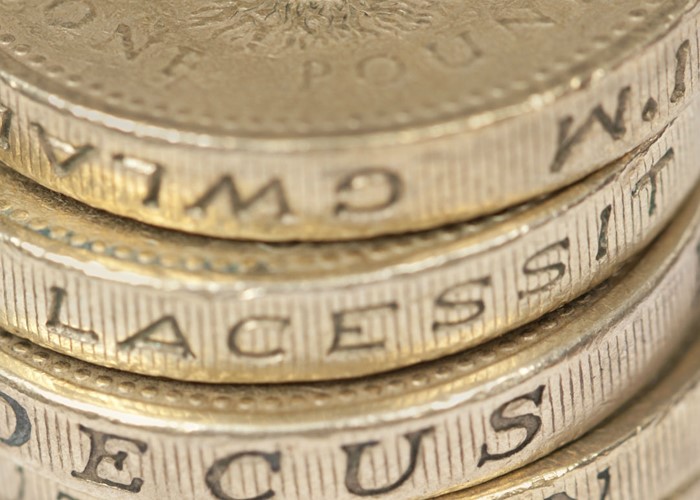 People who bank with Halifax can earn up to 15% cashback on their debit and credit card spending with Cashback Extras.
Halifax is launching Cashback Extras, a new reward scheme which will allow its current account holders to earn up to 15% cashback at certain retailers.
If you sign up to the free programme, you will be presented with a series of Cashback Extras offers when you log onto your account online or through mobile banking. You can then click the link to the retailer, with your purchases (which must be carried out with a Halifax debit or credit card) tracked, much like with a normal cashback website like Quidco or TopCashback.
At the end of the month after you make the purchase, your cashback will be paid directly into your current account.
The retailers below have all signed up to Cashback Extras, though it's not yet been confirmed just how much cashback they will each be offering.
Argos
Domino's Pizza
Glasses Direct
Hertz
Homebase
Marriot
Morrisons
New Look
O2
Oasis
Ocado
Pets at Home
Play.com
Q-Park
The Body Shop
Urban Outfitters
It's still early days, so while the list isn't that exciting at the moment, it's still essentially free money just for shopping via a tracked link. And that doesn't sound too bad to me. The acid test will not only be what other stores are added to the list, but also how the cashback rates on offer compare to dedicated cashback sites.
Getting rewarded by Halifax
Cashback Extras is just the latest way Halifax has devised to reward its current account customers.
If you open a Halifax current account before the end of the year, you'll be paid a £100 welcoming bonus. Unlike other welcome bonuses, you don't have to have the account for a couple of months first – you get the cash as soon as you apply.
Then there's the Reward current account, which pays you £5 each month that you pay in £750, even if you finish the month without a penny left in the account. That's £60 a year for an empty current account!
Between opening a Reward current account, paying your salary into it each month, and making the most of Cashback Extras, you could be looking at well over £200 as a return in the first year. Not bad!
Current accounts paying cashback
Halifax isn't the first to launch a current account paying cashback on your debit card spending.
Recently Royal Bank of Scotland and NatWest launched a similar scheme called Cashback Plus, which is available across the banks' range of current accounts, including the Select Accounts and Select Silver accounts.
Much like the Halifax deal, it is rather hamstrung by the limited number of retailers so far taking part. Find out more in NatWest and RBS introduce cashback on debit card spending.
A slightly different account is the Santander 123 current account, which pays cashback on your direct debits. You'll pocket 1% on water, Council Tax and Santander mortgage bills, 2% on gas and electricity bills and 3% on mobile, home phone, broadband and TV bills. The account also pays up to 3% interest depending on the size of your balance, which is more than most savings accounts right now.
You will need to pay in £500 a month and shell out a monthly account fee of £2 for the 123 current account though.
Another good feature of the 123 account is that it means you can get the 123 cashback credit card fee-free for a year. This card pays out 1% cashback on your supermarket shopping, 2% on your department store spending and 3% on your spending at petrol stations, on National Rail and Transport for London. Combine the current account and the credit card and, even allowing for the annual fee, you're looking at a pretty decent return.
Be rewarded for your spending everywhere
If you want to be rewarded for every penny you spend, no matter where you spend it, there are plenty of other cashback credit cards worth a look.
For example, the American Express Platinum Cashback Everyday card pays 5% cashback in the first three months (capped at £100), then up to 1.25% cashback depending on how much you spend. Best of all it has no annual fee.
Or there's the Barclaycard High 5 Cashback Visa, which pays 2% cashback on your five biggest monthly purchases and 0.5% on the rest. During the first three months the top rate of cashback is bumped up to a whopping 6%, while each year your anniversary month with the card will see the cashback rate double to 4% for your biggest five purchases. However, there is a £24 annual fee to take into account.
There are plenty of other cashback credit cards worth a look. Find out more in The best cashback credit cards.
More on banking
Be the first to comment
Do you want to comment on this article? You need to be signed in for this feature