The most affordable cities to buy a house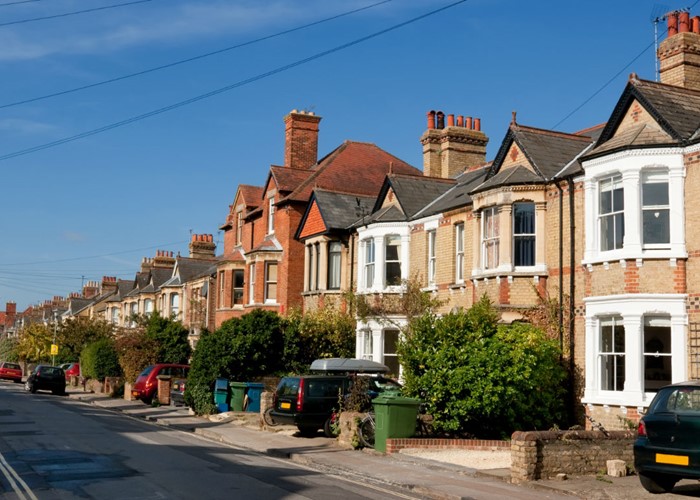 Check out the cities where you are most likely to be able to afford to buy a house in the UK.
Home affordability in UK cities has improved by almost a quarter since 2008 according to a new report from Lloyds TSB.
A home in an urban area now costs £34,831. That's 22% less than it did in 2008.
The Lloyds TSB Affordable Cities Review looked at 61 British cities and compared house prices with annual earnings in each area to measure which are managing to strike the right balance.
The report found that the average price of a UK city home in 2013 stands at £172,556, which is just over five and a half times our gross average yearly earnings of £30,794.
On the whole the UK's cities are still way off the long running four times earnings magic number. But we are closer than 2008 when the figure was 7.2 times earnings (then a lower £28,879) and the average city home cost £207,387.
So let's take a look at which cities are the most affordable according to the research.
Ten most affordable UK cities
| | | |
| --- | --- | --- |
| UK cities | Region | Price to earnings ratio |
| Londonderry | Northern Ireland | 3.38 |
| Lisburn | Northern Ireland | 3.50 |
| Belfast | Northern Ireland | 3.67 |
| Stirling | Scotland | 3.81 |
| Bradford | Yorkshire and the Humber | 3.98 |
| Salford | North West | 4.11 |
| Glasgow | Scotland | 4.23 |
| Lancaster | North | 4.28 |
| Hull | Yorkshire and the Humber | 4.32 |
| Sunderland | North | 4.43 |
Londonderry in Northern Ireland – where house prices have fallen sharply since 2008 at the beginning of the economic downturn - was found to be the most affordable city in the UK. Here the average property price is £94,776 which is a little more than three times the yearly local wage.
The next two most affordable cities are Lisburn and Belfast which are also found in Northern Ireland.
Outside of Northern Ireland the UK's northern cities dominate, including Salford – the new home of the BBC.
Now we know the most affordable cities in the UK, let's take a look at the ten least affordable for comparison.
Ten least affordable UK cities
| | | |
| --- | --- | --- |
| UK cities | Region | Price to earnings ratio |
| Oxford | South East | 9.66 |
| Salisbury | South West | 8.57 |
| Bath | South West | 8.23 |
| Truro | South West | 8.15 |
| Winchester | South East | 8.04 |
| Brighton & Hove | South East | 7.67 |
| Cambridge | East Anglia | 7.55 |
| Chichester | South East | 7.44 |
| Exeter | South West | 7.25 |
| St Albans | South East | 7.09 |
Oxford is the least affordable city to live in according to the Lloyds TSB report. Here property costs an average of £299,459, which is nearly ten times the gross average annual earnings recorded in this area.
It is believed the city's prices have been driven up as it has become a popular commuter town for those travelling into London.
Unsurprisingly all ten of the least affordable cities are located in the south of England.
Lichfield (6.75) and York (6.00) are the only Northern cities to make the top 20 least affordable cities outside of southern England.
What about London?
Surprisingly London didn't make the top ten least affordable cities in this report.
The average house price in Greater London is £300,412 which is pretty steep compared to the rest of the country, but that's the equivalent of 6.9 times gross average earnings. So while house prices in the capital are higher than in most other cities, so are the wages.
This balance puts London in 11th place.
Yet once you look at individual boroughs of London it's not so black and white. House prices were found to be significantly higher than local earnings in the boroughs of Kensington & Chelsea (13.3) and the City of Westminster (13.7). But the ratio is stacked in your favour if you want to buy a home in Greenwich (5.7) or Bromley (5.9).
City living
Living in a city is still generally more expensive than elsewhere in the UK. Outside of urban areas the average price of a home to earnings ratio is 5.4 as opposed to 5.6.
Rebooting the housing market
Short of relocating there isn't much you can do to take advantage of cities where house prices are favourable compared to earnings. But there are schemes to help you onto and up the property ladder.
In the Budget last week, new plans to help homebuyers were outlined.
The Help to Buy scheme will see equity loans of up to 20% of the value of a new build property made available to all - not just first-time buyers. You just need a 5% deposit to take advantage on a new build property up to the value of £600,000. However, you will need to wait until January 2014 for this scheme to launch.
The Chancellor also hinted that the Funding for Lending Scheme could be extended beyond its January 2014 deadline. This scheme launched back in 2012 and gives banks and building societies the chance to borrow cheaply so that they can pass these savings onto borrowers. The scheme has certainly worked at driving down mortgage rates. But savers have suffered with plummeting rates as banks don't rely on savings to fund their lending anymore. Read: Bank of England admits Funding for Lending to blame for dismal savings rates for more on this problem.
If you want to find out what else George Osborne has planned catch up in: Budget 2013: what it means for you.
More on homes:
The best place to live in the UK revealed
Be the first to comment
Do you want to comment on this article? You need to be signed in for this feature