Ten things to ditch this New Year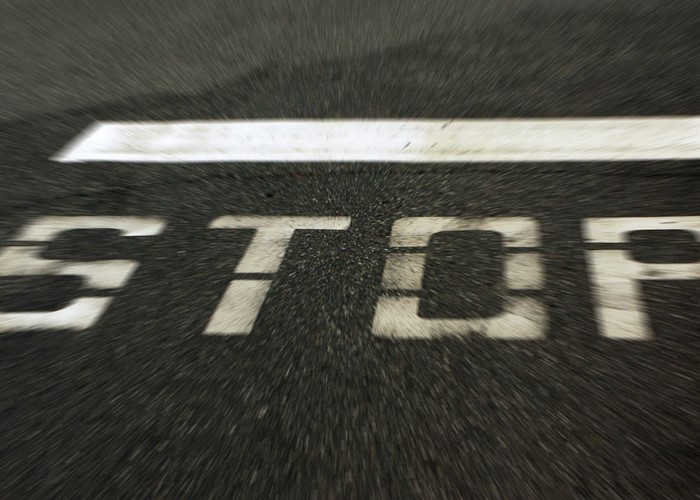 Get rid of rubbish financial products and bad money habits to live a richer 2015.
A new year is the perfect time to kick your financial bad habits and the products that are stopping you live a financially healthy life. Here are 10 suggestions of what to ditch right away to get financially fit for 2015.
1. Rubbish savings accounts
When was the last time you checked how much interest your savings were earning? You'd be surprised at how paltry the rates on your accounts may have become over the years.
Some easy access accounts, for example, come with an attractive rate to lure savers in, but are artificially inflated by a temporary bonus that typically lasts around 12 months. So the best buy rate you secured a year or more ago has more than likely dropped off.
This New Year give your savings a new start and review all of your savings accounts to find out exactly what you're pots are earning and if this can be beaten elsewhere. Ditch accounts that aren't working for your savings and find better ones using our savings comparison centre. You should also take a look at current accounts, as the likes of the TSB Classic Plus and Nationwide FlexDirect account are paying 5% interest.
2. Overpriced packaged accounts
With a packaged account you pay a premium every month for a bundle of extra benefits like travel insurance, ID protection insurance, home emergency cover, breakdown cover, mobile phone insurance or a fee-free overdraft facility.
One in five UK adults has a packaged account, but in most cases when you weigh up the benefits with the costs the figures don't really stack up.
These accounts typically cost between £10 and £20 a month but the raft of insurances are often unsuitable and many people are paying for protection they already have or could get cheaper in a standalone policy. To see a breakdown of the costs read Packaged accounts: is your current account worth paying for?
New rules have made the true benefits of these accounts clearer but we think packaged accounts are a bit of a con and free current accounts make more sense especially since they can come with perks too. The fee-free Halifax Reward Current Account, for example, pays you £5 a month as long as you deposit £1,000 each month, giving you an extra £60 a year!
3. Useless insurance
You have to be on your guard against useless types of insurance. It feels like someone is always trying to sell you protection you don't need or already have.
ID protection insurance is a perfect example. The credit and debit card protection really isn't necessary as you're covered by your bank when you become a victim of fraud.
Another useless policy for many is mobile phone insurance. That's because home contents insurance plans can usually be extended to cover the eventuality of your phone getting nicked, lost or damaged even when you are away from home. There's no point paying more for a standalone policy.
This New Year look at all the insurance premiums you are paying out and see if some policies overlap or are just plain useless. Streamlining the amount you pay out in insurance premiums can help you save loads in 2015.
4. Unrewarding cards
If your card doesn't offer any benefits, maybe it's time to ditch it and find one that does?
You could be earning cashback with the American Express Platinum Cashback Everyday card, earning points to spend on flights with the British Airways American Express Credit Card, or enjoying a long interest-free period on purchases with the Tesco Clubcard card.
If you are not getting the most from your plastic anymore it might be time for a change. Ditch unrewarding cards – you can find a more deserving spending companion using our credit card comparison centre.
5. Paying for help
There are so many services that we fall into the trap of paying for that we could get for free.
Paying a claims management firm to help administer your PPI claim, for example, is a waste of money. You can do it yourself and save paying out over a quarter of what you win back. See How to claim your PPI compensation if you need help getting started.
The same goes for debt management companies that charge a fee. If you've got lots of debts that you need help managing, the last thing you want to do is pay for the help you get. There are a number of places where you can get debt advice for free. We have listed them in Where to get free debt advice.
6. Complicated finance management
Keeping on top of your finances is important if you want to get the most from your money. So this New Year it might be time to make managing your various accounts easier with Lovemoney's own streamlined organisational tool Track.
It's a free service that aggregates all your accounts in one place to help you analyse spending, create a budget and help you achieve your financial goals.
Why not ditch trying to manage your multiple accounts separately and bring them together to paint a better financial picture of your circumstances?
7. Dangerous payday loans
Short-term payday loans are an incredibly expensive way to borrow and if you're in the habit of resorting to one you should definitely think of ditching this tendency for the New Year.
December is a long, expensive month and could leave many with no money to see them through to payday. And now TV adverts and catchy radio jingles are convincing some that a short-term payday loan might be the answer.
The problem is short-term loans come with high fees and interest rates. It's an expensive method of borrowing even if you pay the loan back on time but in some cases the loans are creating a debt spiral many cannot escape.
If you're struggling and think you might need to turn to a payday loan in the New Year read The best alternatives to payday loans for some other options. Alternatively if you are stuck trying to pay one or multiple payday loans off talk to the Step Change Debt Charity or National Debtline for guidance on how to restore your finances.
8. Expensive credit card debt
If you have expensive credit card debt you should try to get rid of it this New Year.
You can easily reduce the cost using an interest-free balance transfer credit card. This handy tool allows you to freeze the size of balances so you can focus on paying off the amount you owe rather than the interest.
The best card around at the moment is the Barclaycard 35-Month Platinum Visa which offers 0% on balance transfers for nearly three years. The card comes with a 2.49% fee which is quite competitive at the moment but isn't the cheapest you can get by any stretch.
Shop around and use our credit card comparison centre for one with the right fee and timeframe for you.
9. Financial loyalty
Sounds like an odd thing to ditch for the New Year but financial loyalty - or rather financial apathy - is a bad habit that is costly and really needs to go.
It's tempting to stay with the same provider year on year but loyalty very rarely pays and is often fairly cheap with customers just three months in enjoying the same privileges as longstanding account holders.
Switching to better savings, mortgages, loans, credit cards and current accounts can leave you better off. Make a break for it and experience what other providers have to offer new customers. Ditch and switch today!
10. Pension phobia
Perhaps one of the costliest bad habits we should kick is putting off thinking about and investing in a pension.
People are continued to be enrolled into workplace pensions. Although this strategy is designed to force people into thinking about how they will afford to retire, it will take another three years to make a difference to everybody as the employees working for the largest employers are first to be enrolled.
But you could get ahead and make plans for your retirement now. Talk to your workplace to see if there is any plan already in place that you could take part in and see how much you could set aside.
This is a classic lovemoney article that has been updated
More New Year money:
Eight New Year's Resolutions that will change your life
How to deal with Christmas debts
How to get your online self-assessment tax return right
Be the first to comment
Do you want to comment on this article? You need to be signed in for this feature