Five mistakes that mean you'll get the wrong mortgage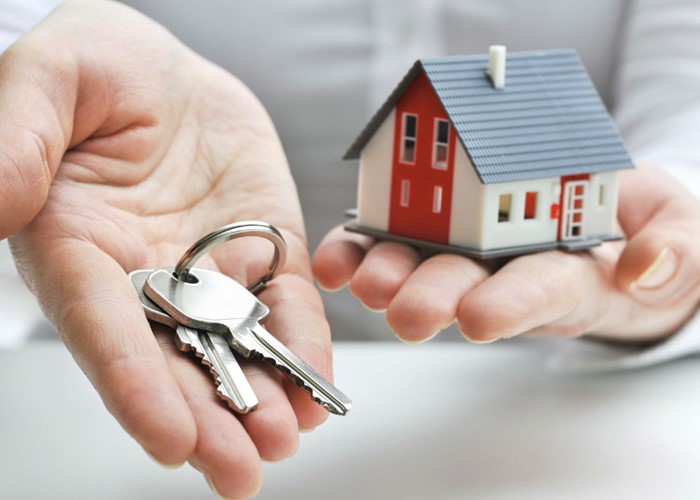 These classic mortgage mistakes mean you'll end up with a dud deal on your homeloan.
There are countless articles about getting the best mortgage deal, explaining how to do it right, from finding a product that meets your needs to bagging the cheapest rate.
But, in reality, there are probably half a dozen or more 'right' mortgages for most borrowers – all of which would be suitable, competitive and meet their needs. Even in this restricted, post-credit crunch mortgage market, there are still over 2,000 homeloans out there to choose from.
What's just as important as finding a deal that suits you is avoiding making an absolute clanger. It's a case of borrower beware when it comes to taking out a mortgage, because getting it wrong can cost you thousands.
Below are five major mistakes that could lead you to the wrong mortgage:
1. Only speak to one lender for your deal
The classic mistake made by some borrowers is to go straight to one lender when they need a mortgage – usually their banking provider.
Failing to shop around, do any research yourself or visit an adviser is the best way to end up with a deal that the rest of the market can probably wipe the floor with.
Of course, going straight to one lender isn't a sure-fire way to get the wrong mortgage. You could be extremely lucky to find the one lender out of over 100 that happens to have a market-leading deal that meets all your needs – a bit like finding a needle in a haystack.
But let's face it, you are cutting your chances significantly by failing to shop around.
2. Fall marginally into an expensive LTV bracket
The bigger your deposit the cheaper the mortgage, but if you don't have 40% upfront there is very little you can do about it, bar waiting longer to buy a new home while you save a bit more. However, borrowers with a 39% deposit might feel a little cheated as they only marginally miss out on getting a cheaper mortgage.
What you really don't want to do is tip just the wrong side of a lender's loan-to-value (LTV) bracket, because it can make your monthly repayments much more expensive.
Look at the standard LTV tiers that lenders use: 60%, 75% and 90% of a property's value (although some lenders have a few more tiers).Then get a good idea of what your own LTV will be, based on your deposit and the property prices you are looking at. You can do this by taking the size of mortgage you need, dividing it by the property price and multiplying by 100.
If need to borrow 60.5% of the property's value, for example, you will not be eligible for any of the cheap deals up to 60% LTV, but you would have only missed out narrowly, by 0.5% of your property's value. On a modest home that might be £1,000 or less.
If there is any way you can muster the extra money to tip you into the preferential LTV bracket you could bag a much more competitive mortgage and save yourself a fortune.
Fall just the wrong side of a lender's cut-off point and it could cost you dearly.
3. Believe the best buy tables
If you want to increase your chances of making a major mortgage mistake simply read the best buy tables and go for one of the deals at the top. Since they are ranked from the lowest to the highest interest rate, those that get prime position come with extremely low rates indeed.
It doesn't mean that they are the best mortgages for you though. The lowest rates tend to come with high fees, and they are only available to those with the biggest deposits.
So you might not get over the first hurdle of being able to make a full application if you don't meet the criteria. Even if you do, there could be better deals around that don't have the screaming low headline rates but work out cheaper once you take the arrangement, valuation and legal fees into account.
Shop around, or ask a broker to help you.
4. Ignore your own personal circumstances
Many borrowers are keen to get THE BEST MORTGAGE and they think it's a cop out when experts tell them there isn't one. But there really isn't one. Not so long ago, for example, term tracker mortgages were de rigeur because they were cheaper than fixes, plus with interest rates expected to stay low, they didn't present too much risk.
But for a family that absolutely cannot risk a rise in their repayments, trackers may not be as suitable as a fixed rate, no matter what the papers say.
The so-called best deals change all the time anyway. In the current market, five-year fixes are all the rage, and they do offer serious value for money. But if you don't want to commit to your mortgage rate for five years, a more flexible deal will be better suited to your needs, because five-year fixes come with steep early repayment charges if you need to get out.
In other words, borrowers with very different circumstances will find that different mortgages are the best for them.
Ignore your own personal circumstances and follow the mortgage crowd at your peril.
5. Forget to read the small print
Mortgage small print can be complex, boring and long. But it is important, particularly the Key Facts about your Mortgage document. Read it cover to cover, more than once, make sure you understand it. If you don't, ask your lender or mortgage adviser to explain it to you.
Know what your repayments will be, initially and at the end of any deal. Can they rise in line with interest rates, and by how much? How much is your mortgage fee? When is it payable and is any of it non-refundable if the deal falls through? Does the lender impose a Higher Lending Charge? It might sound like jargon but it can cost you dearly. If you choose your own surveyor, do you still have to pay the lender for a valuation from a firm they approve of?
These are just some of the questions that can be answered by thoroughly reading the small-print.
If you want a nasty surprise, and a mortgage that doesn't meet your expectations, simply neglect to read the small print and sign on the dotted line.
Get free mortgage advice from the lovemoney mortgage service
This article aims to give information, not advice. Always do your own research and/or seek out advice from an FSA-regulated broker (such as one of our brokers here at lovemoney.com), before acting on anything contained in this article.
Finally, we tend to only give the initial rate of a deal in our articles, but any deal which lasts for a shorter period than your mortgage term may revert to the lender's standard variable rate or a tracker rate when the deal ends. Before you take out a deal, you should always try to find out from your lender what its standard variable rate is and how it will be determined in the future. Make sure you take all this information into account when comparing different deals.
Your home or property may be repossessed if you do not keep up repayments on your mortgage.
More on mortgages:
Be the first to comment
Do you want to comment on this article? You need to be signed in for this feature