Microsoft Surface: a new rival for the Apple iPad 4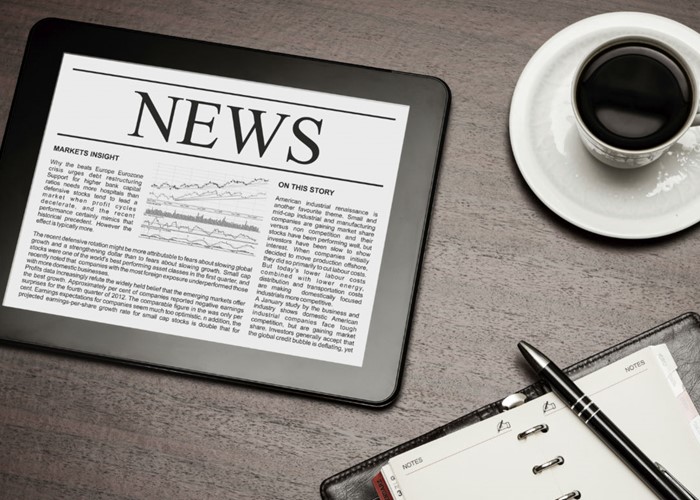 Microsoft has launched its Surface tablet. But will it sway Apple fans away from the latest iPad?
Software giant Microsoft has launched the Microsoft Surface tablet, seen as a worthy challenger to Apple's iPad 4, reigniting a rivalry stretching back to the early days of home computing.
The Surface is Microsoft's first tablet but perhaps - like the Xbox did in 2001 - it could cause a bit of a shake-up in the market.
Let's take a look at what Surface has to offer, how it measures up to the latest iPad, and whether it represents value for money.
Dimensions and display
Both models have the same thickness - just over 9mm - but the Surface is slightly heavier carrying 24.8 grams more weight than its rival. This is probably because the Surface comes with a handy built-in kickstand which props the device up. The iPad requires an accessory to perform this function.
The dimensions of both gadgets also differ. The Surface comes with a 10.6 inch display that makes room for a 16:9 aspect ratio - perfect for watching shows and movies in widescreen without annoying black bars.
The latest iPad has a smaller screen at 9.7inches, but has a greater display resolution quality (2,048 x 1,536 pixels) than the Surface (1,366 x 768 pixels).
Operating system and processor
The iPad 4 runs on iOS 6, the most recent update for Apple users that offers a whole host of improved features as well as new ones like Apple Maps and Passbook. Take a look at: Apple's Passbook app: rubbish mobile wallet for your iPhone for more. But many believe an even newer version is imminent.
The Surface runs on Windows RT, a light version of brand new operating software Windows 8, which is set to be the biggest overhaul of the software since Windows 95.
The new operating system combines the fun of touchscreen with the practicality of your normal PC. It will come with Internet Explorer 10 and Microsoft Office Home & Student Preview, which has programmes like Word and Excel but limited functionality as the programmes are not "backwards compatible" (meaning that files saved on older versions of the programmes may not work). Microsoft plan to bring out Surface Pro in a couple of months which will run on the full Windows 8 system and is aimed at business users.
In terms of processing speeds the iPad 4 runs on a dual-core A6X chip with quad-core graphics – it's one of the main improvements on top of the display - running twice as fast as the iPad 3 . The Surface on the other hand runs on quad-core processors with Nvidia graphics which experts suggest makes the Microsoft tablet better for gaming.
Camera and speakers
Both gadgets have front- and rear-facing cameras.
The Surface has two 720p HD cameras and two speakers for improved sound quality.
The iPad also has a 720p camera for video calling, but boasts a 1080p camera at the back for better photos and videos. However, the iPad 4 only has one speaker so sound quality will be poor.
Battery life
Windows claims the Surface can go for eight hours of mixed use, but the new iPad is able to manage ten. The latest iPad also has twice the stand-by time as the Surface at 30 days or 720 hours.
Storage
The iPad 4 comes in 16GB, 32GB or 64GB variations.
The Surface comes in either 32GB or 64GB models, with the option to expand memory up to 64GB through a micro SD slot at the back of the device. The iPad does not allow expansion on storage which might limit people with huge media libraries.
Connectivity
The iPad 4 uses the lightning dock 8-pin connector that was made available with the iPhone 5. It replaces the 30-pin connector which means if you have any accessories like a spare charger you will need to replace them to use the iPad 4.
The Surface uses micro HDMI leads for multimedia.
For those who like the iPad for its web access on the go, the Surface may disappoint as it is only Wi-Fi enabled so not available on a 3G or 4G contract like the latest iPad.
Apps
Surface has a few familiar names like eBay and Kindle, but is generally lacking in when it comes to apps. The Windows Store has less on offer compared to Apple's App Store so you may be a bit disappointed as Microsoft struggle to catch up to Apple's range. Microsoft expects to have 100,000 apps soon after launch, but Apple already boasts 275,000.
Compatibility
The Surface has a USB port built-in, meaning it is compatible with other gadgets like game controllers, printers, mice and any other peripherals you may want to attach to it. This gives you greater scope to create, share, connect and work.
The latest iPad like those that preceded it lacks greater functionality unless you buy accessories like a USB adaptor.
Accessories
Most reviewers of the Surface talk about the keyboards as a big selling point.
The tablet comes with a choice of a Touch Cover or Type Cover which clicks into place and acts as both a keyboard and a cover for your tablet.
The Touch Cover is super thin at just 3mm and is a flat keyboard so typing may take some getting used to. The Type Cover is more like a very thin keyboard with depressible keys which might make more sense if you want to use it for longer periods of time for work.
The iPad has a similar accessory, but it's not rated as highly as Microsoft's new offering.
However, Microsoft has not included the Touch Cover in its basic package, which I find a bit odd considering it is such a big selling point for the product.
Price
The cheapest Surface is £399 for a 32GB model. If you want the Touch Cover keyboard with the 32GB it will cost £479, while the bigger 64GB version with Touch Cover retails for £559. Buying the Touch Cover separately costs £99.99 and the Type Cover £109.99.
The iPad is comparatively more expensive. The 16GB model retails for £399, 32GB for £479 and 64GB for £599. Models which run on Wi-Fi and 3G cost significantly more starting at £499 up to £659.
Verdict
I think the Surface sounds great. It closely matches the iPad 4 in specification, falling behind on only a few minor points like battery life and display quality. But success rides on the Windows Store growing and more apps being made available to convince devout Apple fans to switch and the undecided to take the plunge.
The iPad 4 will probably win over those wanting a superior entertainment tablet with longer battery life and better display. But the Surface looks great for work and play, plus its more affordable price tag is sure to make this piece of kit much more appealing.
That said a lot will rest on the marketing. Microsoft is a novice compared to Apple in the tablet arena but the ad campaign so far looks like the newbie isn't about to roll over.
But with the new Google Nexus 10 ready to launch on November 13th the competition is still wide open.
What do you think? Will you be buying a Microsoft Surface tablet? Or are you a devout Apple fan?
More on technology:
Google Chromebook vs Apple iPad Mini: battle of the gadgets
Amazon Kindle Lending Library: the cheapest way to read a book?
Be the first to comment
Do you want to comment on this article? You need to be signed in for this feature