Google Chromebook vs Apple iPad Mini: battle of the gadgets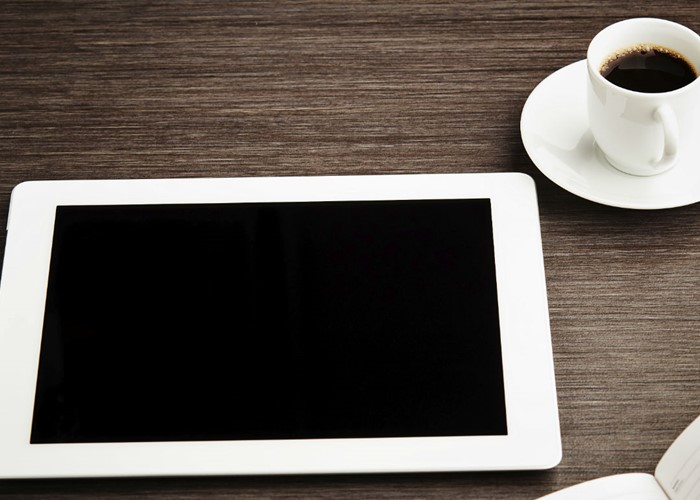 This week has seen two high profile tech launches with the new Google Chromebook and Apple's iPad Mini. Cliff D'Arcy runs his eye over both.
Sometimes gadget launches are like buses. You wait ages for one, then three turn up all at once.
For example,last week Google launched its latest Chromebook notebook personal computer. Then this week Apple unveiled its new iPad Mini tablet, while this Friday (26th October), Microsoft unveils its new Surface tablet, as well as its new Windows 8 operating system.
Clearly, each of these three technology Titans is eager to gain a winning hand over the others with a knockout product launch. However, Google and Apple have already played their latest hands, so let's see what they've added to the world of gadgets and gizmos.
1. Samsung Chromebook
The Chromebook is named after Google's highly successful Chrome web browser which has overtaken Microsoft's Internet Explorer to become the number-one browser in some countries.
However, the device itself is actually built by Samsung Electronics, which is both a rival and a supplier to Apple. Described by Google as a laptop "for everyone", the Chromebook is a stripped-down laptop PC known as a notebook.
What separates the Chromebook from other laptops and notebooks is that, almost uniquely, it has no onboard permanent storage device. Instead of a hard drive, the Chromebook stores your personal documents and apps in 'the cloud', using 'Google Drive' servers to store up to 100 gigabytes of data without charge (for the first two years, at least). This 'virtual drive' can also be accessed via PCs and smartphones.
As a result the Chromebook needs an internet connection to function fully. It's not a high-end PC or console aimed at those who like their gaming fast and furious. It's a much more lightweight computer, perhaps best described as a dedicated internet terminal.
Price
The first Chromebook was launched two years ago, but this latest version is priced to compete with low-end notebooks, laptops and tablet 'slates'. In PC World, the Chromebook retails at £229 including VAT, while in the US it sells for $249 (around £155.59).
Specifications
Being a Google creation, the Chromebook automatically uses a number of Google services, including the Chrome browser, Gmail for email and the YouTube video site. Everything is done within Chrome, with users going online to access games, apps, spreadsheets, word-processed documents and other productivity applications.
The Chromebook comes with an 11.6-inch (29.5-centimetre) LED screen -- more in line with laptop PCs than with iPad-style tablet computers (which usually measure under 10 inches). The screen resolution is 1,366 by 768 pixels. At 0.8 inches (2cm), the Chromebook is ultra-thin and weighs just 2.4 pounds (1.1kg).
To reduce energy usage and improve battery life to 6.5 hours, the Chromebook uses an energy-efficient ARM Exynos 5250 chipset instead of an Intel Corp. processor. In addition, it comes with a real keyboard, rather than a touch-screen keyboard.
The Chromebook also sports a blisteringly fast boot-up time: just seven seconds from 'on' to 'ready for use'. From 'sleep' mode, start-up is instant. Also, it comes with two gigabytes of onboard RAM, plus a 16-gigabyte solid-state drive which hosts the Google operating system. Two USB ports, 802.11a/b/g/n WiFi and an HDMI video interface all come as standard.
My verdict: cheap and cheerful
Despite being a computer geek since the late Seventies, I'm not quite sure what to make of the Chromebook. Without an internet connection and onboard storage, it's not much use 'on the go'. I don't see it as being popular with business folk, nor do I expect it to play well with younger users already wedded to their laptops and smartphones.
Then again, £229 is a low, low price to pay for web surfing, social networking and media entertainment. So the Chromebook should see solid sales as a second or back-up computer around the home.
2. Apple iPad Mini
Having launched the original iPad, the iPad 2 and the new iPad, Apple has finally got around to producing a baby version of its hit tablet. Famously, the late Steve Jobs, founder of Apple, refused to consider a mini-tablet, so Apple is gambling that he was wrong.
Price
In the US, the entry-level 16GB WiFi version of the iPad Mini retails at $329 (£205.87) excluding sales taxes. On this side of the Atlantic, it goes for £269, or £224.17 excluding VAT. This means that we Brits pay nearly 9% more for an iPad Mini than our American cousins do.
To be honest, I was surprised that Apple chose such a high price point for the iPad Mini. Recent leaks suggested an entry price of £199, which was eagerly described as an 'Android killer'. Apple -- envied throughout the tech industry for its high profit margins -- may have got too greedy this time.
With Apple shares dropping nearly $21 yesterday, it looks like investors agree with me that the iconic firm may have lost its Midas touch.
Specifications
Comparing sizes, the current iPad measures 9.5 by 7.3 by 0.37 inches (24.1 by 18.6 by 0.9 cm), while the iPad Mini's dimensions are 7.87 by 5.3 by 0.28 inches (20 by 13.5 by 0.7 cm). As for weight, a WiFi-enabled iPad weighs 1.44 lbs (0.65 kg), while the entry-level Mini weighs 0.68 lbs (0.3kg).
The Mini's screen resolution is 1024 by 768 pixels at 163 pixels per inch, so it lacks the crystal-clear Retina display of the new iPad. There's a 1.2 megapixel FaceTime HD camera which can record 720p HD video, plus a 5MP iSight camera which records 1080p HD video.
As for the central processor, it is the dual-core A5 chip which Apple has been using for a couple of years, so no new chipset for the Mini. Battery life is similar to the new iPad, offering up to 10 hours of surfing, listening to music or watching video.
My verdict: 35% overpriced
I think Apple blew a chance to get the drop on Google, Samsung and other rivals in the market for small tablets. With no Retina screen, a modest resolution and an ageing chipset, the iPad Mini is far too expensive when set alongside the Google Asus Nexus 7 and Amazon's Kindle Fire HD (both with a starting price of £159) and top-end seven-inch tablets.
While the iPad Mini will no doubt appeal to hardcore Apple fans, I'd argue that it's about 35% to 50% too expensive. To really spur sales, Apple should lower the price below £200.
What do you think of the new launches? Will you be getting either of them? Let us know your thoughts in the comment box below.
More on computers and technology:
The big brands that bankrupt us
Be the first to comment
Do you want to comment on this article? You need to be signed in for this feature