How To Attract Top Tenants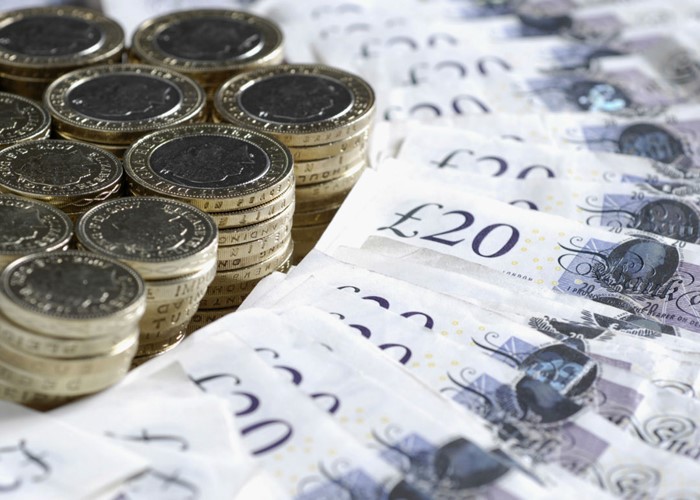 Thinking of renting out your home? Check out our seven tips for setting up a deal with the right renter -- at the right price.
If you're a homeowner unwilling to sell in the current climate, perhaps you're now considering something you'd never have thought of two years ago: renting out your property.
My Foolish colleague Donna Werbner predicted back in May that increasing numbers of people might choose to become a landlord, rather than sell during a difficult period.
Now, figures from RICS suggest this trend has taken off. According to its August report, new instructions to let have increased at the fastest pace since the survey began, with 43% more surveyors reporting a rise rather than a fall.
Of course, more properties to let means more competition for tenants. So as a prospective landlord, what can you do to attract the right tenants, at the right price? Here are my top tips, informed by my experiences as a renter -- and inspired by the wise words of a few long-term landlords.
1. Know your market, set your price
First, it's vital that you know how much your property is worth on the rental market.
Consider the area it's in, the quality and number of transport links and amenities nearby, and look at how much similar properties in that location are advertised for.
Set the rent for the property at a realistic level, perhaps building in some room for negotiation with whoever takes it on.
Remember, if you advertise at too high a price you will put off prospective tenants -- and you may have to slash your price later.
2. Consider using an agent
Not all landlords wish to deal with agents. However, if you are inexperienced or live far away from the property you wish to rent out, their services can prove useful.
A good agent will help you set an achievable rental price, and market your property effectively to the kind of tenants you're after.
3. Think like a tenant
Tenants, just like landlords, have expectations. I advised renters to think like landlords in my previous article on this subject -- so now I'm doing the reverse.
What tenants want above all when it comes to renting is value for money -- and that means a reliable landlord who will fulfill his or her obligations willingly, and a home that is maintained to a decent standard.
I know many people who rent, and we all agree: landlords who seem interested in the state of their property, and prepared to provide a service to their tenants, will win over those who don't -- even if their asking prices are slightly higher.
4. Prioritise presentation
I've lost count of the amount of magnolia walls I've seen during my time as a tenant. But there's a reason why rental properties are neutrally decorated: it works!
Presenting a property in a newly-painted, plain state is an easy way to make it more attractive. It means tenants can put their own pictures up, or bring in coloured furniture and accessories to individualise each room.
Bathrooms and kitchens are of particular importance. These don't have to be expensively fitted out -- but if you want to attract good tenants who are committed to living somewhere clean and tidy, make sure they are in good condition.
5. Focus on fixtures and fittings
If you're after tenants who'll pay higher prices, or are looking to let a family home, installing quality fixtures and fittings can be key.
While they aren't essential, items like dishwashers and tumble driers could easily tip the balance for a tenant with a busy lifestyle.
6. Vet prospective tenants
Ensuring you get the right tenants means making sure they can pay their rent, and will do so in the way set out by their tenancy agreement.
If you're letting through an agency, it's likely they will credit check prospective renters and seek references for them from employers and acquaintances. The purpose of this is to check that the rent is affordable for them, look into whether they have any history of bad debt and ensure they're of good character.
If you're managing the rental yourself, you should seek similar assurances before signing any contract.
7. Consider offers carefully
Even if your property is palatial, it's still possible a tenant who wants it will offer you a rent below your original asking price.
Deciding what to do can be difficult, and your choice could depend on how much money you'd lose by accepting a lower rent.
You should also consider what it could cost you to reject the offer and await another. For example, having the property untenanted for another month might prove more expensive over a year than accepting a lower weekly sum.
But don't forget, landlords can negotiate too! Ask your tenants to sign a longer lease, paint the front room or weed the garden in return for a reduced rent -- then you'll both get something from the negotiation.
Be aware of your responsibilities
If you are planning to get into the rental game for the first time, don't forget you'll have a number of legal obligations as a landlord. You'll also have to consider the tax implications of having an additional income, and speak to your existing mortgage lender.
Donna Werbner offers useful advice on all these issues in her article, How To Rent Out Your Home.
Before I began this article, I was reliably informed that searching for trustworthy, reliable tenants can sometimes feel like the landlords' equivalent of the hunt for the Holy Grail.
Hopefully, some of my tips will help you on your way.
If any Foolish readers have further advice for newbie landlords, please feel free to post your words of wisdom below.
More: How To Rent Out Your Home | How I Saved £60 A Week In Rent
Be the first to comment
Do you want to comment on this article? You need to be signed in for this feature