Precise Mortgages: top deals from a lender you've never heard of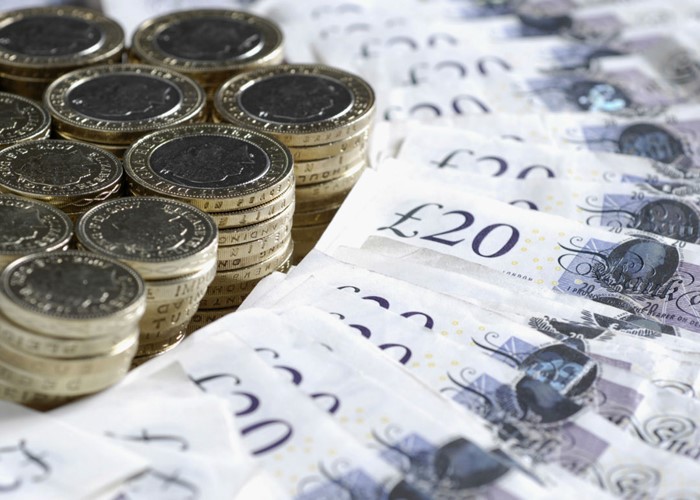 Should you get your mortgage from a mysterious mortgage lender you have never heard of?
Have you heard of Precise Mortgages? Unless you work in the mortgage market, I bet you haven't.
Up until a couple of weeks ago it was a specialist lender, providing mortgages to borrowers who don't quite meet the very strict criteria employed by mainstream lenders or who have unusual needs or circumstances. These include borrowers needing buy-to-let mortgages, or those with a history of minor credit problems, for example.
And it still does that.
But at the end of September Precise also launched into the prime residential mortgage market – in other words it has started to compete against the big boys that we have all heard of, offering mainstream mortgage products at decent rates. And those rates have become very competitive indeed.
Precise Mortgages has just slashed its two-year fixed rate from a competitive 3.49% to a stonking 2.89%, available up to 70% of the property's value with a £999 fee.
This puts it up there among the best in the market – especially when you compare it on a like-for-like basis. You can find slightly cheaper rates, but many of these require either a larger deposit, a larger fee, or they have strings attached, like having to bank with the lender offering the deal.
For borrowers with a 30% deposit or equity, who are looking for a two-year deal with a fee under £1,000, the new Precise deal is pretty hard to beat.
It's clearly a competitive rate, but some borrowers might be concerned about getting a mortgage from a lender they haven't previously heard of. After all, you don't see billboards or TV adverts promoting Precise Mortgage's deals, and you won't find them on the major consumer comparison sites or in the newspapers.
There are other lenders out there you may not have heard of too, such as Aldermore Mortgages and Platform, also offering great deals with sensible lending criteria.
Should you be put off entering into a massive financial commitment with these lenders because you haven't heard of them?
What's in a name?
In order to offer residential mortgages in the UK, a lender must be fully authorised to do so by the Financial Services Authority, whether it is a high street bank, or a small niche lender.
It's no mean feat to get this authorisation and the regulator has been even more stringent about which firms it allows to lend mortgages in recent years. In fact, since the credit crunch Precise Mortgages is one of just a handful of lenders to have gained this authorisation. At the very least it should give you reassurance that you are dealing with a stand-up firm that the regulator has done strict due diligence on.
In addition, when you enter into a regulated mortgage contract you also gain access to the Financial Ombudsman Service, which will arbitrate on any complaints you may have down the line, plus you have access to the Financial Services Compensation Scheme should the lender go bust and leave you out of pocket in some way.
So you have a level of protection with every authorised mortgage lender in the UK.
But why do some choose to spend millions on marketing themselves and creating a brand you can identify with, while others are happy to remain unknown?
Route to market
Precise Mortgages is a broker-only mortgage lender, meaning it only distributes its mortgages through authorised and regulated mortgage advisers. It doesn't sell them directly to the public.
This is also the case with many other lenders that are well known within the broker market, but that many consumers are not aware of. They need to build a brand presence with brokers, not with consumers, so they do spend money on marketing and advertising – it just isn't targeted at you.
You could even argue that the fact you can only access these mortgages through authorised mortgage brokers affords you another layer of assurance. If you take independent mortgage advice your regulated broker has to ensure that the product they advise on is the most suitable for your needs and circumstances from across the market.
This clearly doesn't happen when you go to a high street bank, which will only talk to you about its own deals, and in many cases will sell you a mortgage on an 'information-only' basis where you are ultimately responsible for your mortgage decision. In an 'advised sale' you at least have some redress if the advice is later found to be poor.
Small and nimble
Broker-only lenders don't have the costs of maintaining a branch network and salesforce, so their fixed outgoings are lower.
They also tend to be a lot smaller than the big banks and can therefore be more nimble and react to market changes. For example, when Precise launched into the prime residential market a couple of weeks ago, it just so happened that the next week saw a raft of high street lenders cut their rates.
It didn't take the new lender long to react to this and to slash its own deals, making sure it remained high in the broker best buy tables.
Finally, they tend to be more flexible and often individually underwrite cases rather than adopt a 'computer says no' attitude to lending. This means they may be able to offer mortgages to those who are unable to access them on the high street.
But they do have some restrictions…
Sting in the tail
It's common for broker-only lenders to offer their best rates, or a new pilot range, to a select number of brokers, not all of them. And because these deals aren't advertised to consumers, it's pretty hard to find out about them, and to know which brokers can get you access to them.
While Precise Mortgages offers its core mortgage range to brokers, its new best buy deals are currently available exclusively to a limited number of advisers.
Secondly, and this is the biggie, Precise is currently piloting its prime residential range in selected postcodes. And, as we expalined in Top deals for prime borrowers in south England only these are exclusive to borrowers down south. If you are buying in the north, forget it.
Hopefully this will change soon and the range will be rolled out across the country, and across all mortgage brokers, making it easily accessible to borrowers, and providing some much needed competition for the big mainstream lenders.
Because, while you may not have heard of lenders like Precise, Platform, Aldermore and co, they are quietly getting on with mortgage lending in a way that is much more innovative than anything happening on the high street.
Use lovemoney.com's innovative new mortgage tool now to find the best mortgage for you online
At lovemoney.com, you can research all the best deals yourself using our online mortgage service, or speak directly to a whole-of-market, fee-free lovemoney.com broker. Call 0800 804 8045 or email mortgages@lovemoney.com for more help.
This article aims to give information, not advice. Always do your own research and/or seek out advice from an FSA-regulated broker (such as one of our brokers here at lovemoney.com), before acting on anything contained in this article.
Finally, we tend to only give the initial rate of a deal in our articles, but any deal which lasts for a shorter period than your mortgage term may revert to the lender's standard variable rate or a tracker rate when the deal ends. Before you take out a deal, you should always try to find out from your lender what its standard variable rate is and how it will be determined in the future. Make sure you take all this information into account when comparing different deals.
Your home or property may be repossessed if you do not keep up repayments on your mortgage
More on mortgages:
Be the first to comment
Do you want to comment on this article? You need to be signed in for this feature