'Price match' and 'money back guarantees': your rights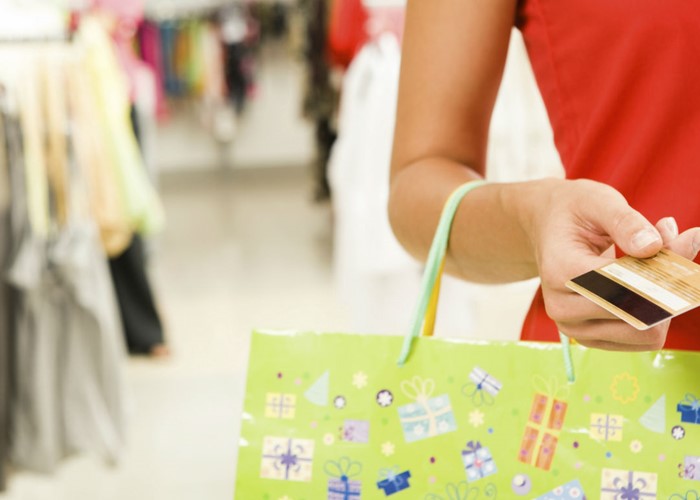 Many retailers offer 'price match' or 'money back guarantees' on their goods. But what do these offers really mean?
We've seen and heard their promises. Premier Inn has its 'good night guarantee', John Lewis claims to be 'never knowingly undersold' and Wild Bean Café promises a 'love it or your money back' guarantee on its coffee.
But are headline grabbing claims all they're cracked up to be or do you have to fight for your rights?
'Good night guarantee'
Premier Inn flags this up on both its website and TV ads. But does it mean if you get a lousy night's sleep because the air con's too noisy, there's loud traffic noise or a party in the next door room you can ask for your money back?
Apparently so according to Premier Inn, which claims that whatever the reason just ask at reception for your money back.
While you're free to do this as you leave, I think it's only fair to speak up at the time and give staff a chance to fix things, although Premier Inn says complaining at the time isn't a condition of its refund offer.
Clearly this is meant for genuine problems, not just because you fancy a free night's stay. And while Premier Inn won't divulge how carefully it monitors this refund policy, It does of course have all your booking details on file.
Wild Bean Café's 'love it or your money back'
Buy a coffee from one of its outlets, (they're the ones in BP petrol stations), and if you don't like it you can get a refund.
Well that's the claim, but if you're buying a coffee in a petrol station, chances are by the time you get around to drinking it you'll be on your bus, train or driven ten miles further down the road.
But this shouldn't be a problem as providing you keep your receipt you've got seven days to pop into any outlet and get your money back. Small print dictates if you get a refund you'll be asked to fill in a customer feedback card which sounds fair enough.
Having never had a coffee from Wild Bean I tested its promise and turned up waving my receipt. True to its word I got an instant refund the next day from an outlet five miles away.
Sainsbury 'try me' promise
Lots of manufacturers now put a 'customer careline' on their products, so if you don't like something you can let them know. While this leads you to believe they'll do something about it, they don't actually promise a refund just because you didn't like the taste.
However Sainsbury's own brand products sport a 'try me' logo bearing the promise that 'we're sure you'll love this product'. And if you don't it promises that you 'simply return for a full refund' or call its customer careline.
All sounds so simple; so when its 'own brand' Horlicks didn't go down well in our house, I tested the refund promise. The jar had the Sainsbury's logo, but customer service staff were insistent on wanting a till receipt too. A hunt on the website reveals it asks for 'proof of purchase' when returning items. Sainsbury's head office said only a till receipt will suffice, although they later admitted staff may have an element of discretion.
So hang on to your supermarket receipts or you could be out of luck on this one.
Store 'price match' promises
Watch out with these as they're not necessarily a promise that you are paying the lowest price; just that they'll stump up the difference if you find what you've bought cheaper elsewhere. So it's still worth shopping around first.
And if you think you've grounds for a claim ring the store you bought your item from.
Comet's online 'price match promise'
This only price matches against five other online outlets which are John Lewis, Currys, Tesco, PC World and Argos.
The terms of the deal mean it matches purely 'product price' excluding any delivery charges and states the product on the competitor's site must be identical to the Comet version and in stock and ready for delivery.
Curry's 'price promise'
Buying online? Then this promise only applies to products on the sites of Comet, John Lewis, Argos and Tesco.
But buy in store and its 'price promise' means you've got seven days to compare prices within a thirty mile radius. Spot something cheaper and Curry's claims to match the price and beat it by 10% of the difference.
'Never knowingly undersold'
This is the famous John Lewis slogan and means if you find the same item cheaper in another high street store or a high street competitor's 'own' website it will refund the difference. What it won't do is price match any independent online outlets that don't have a bricks and mortar version in the high street like Amazon or play.com.
Small print says it's got to be exactly the same product and the price match takes into account any delivery charges. But John Lewis claims it no longer excludes items where its in store guarantees are in excess of any competitors.
So the fact that John Lewis may give you a free two-year warranty on a product while other stores typically stick with one shouldn't affect its ability to price match.
More on consumer rights:
Be the first to comment
Do you want to comment on this article? You need to be signed in for this feature