The best holiday homeswap sites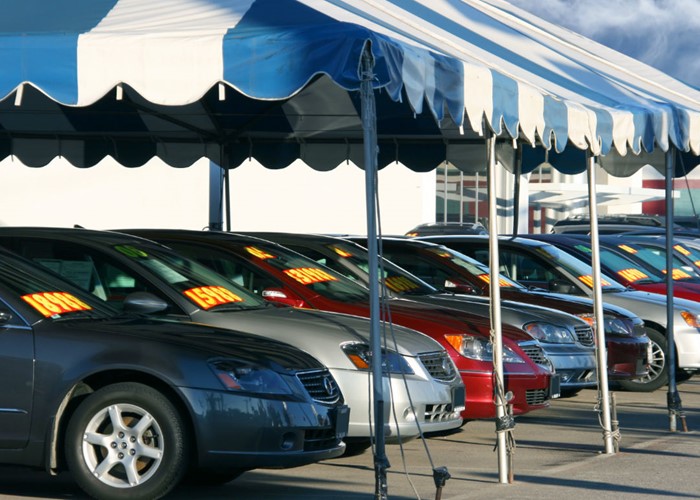 House swaps are a fun, free and friendly way to holiday. But will anyone really exchange my two-bed in Whitechapel for a glamorous European apartment!
Last month, while on holiday in Berlin, I met a South African called Ed. Nothing remarkable in that, you might say, except that Ed gave me one of the best Foolish tips I've heard this year.
Ed was in his late sixties, and enviably well-travelled – this was his third trip of the year. He and his wife had spent a month living on the Boston waterfront in the spring, and now they were exploring Europe. Ed also looked remarkably at home in Berlin and, despite the strong euro, was enjoying cocktails in the velvet and gilt surroundings of the Adlon, one of the city's swankiest hotel bars.
What was his secret? House swaps, he said. They'd just exchanged their flat in Cape Town for three months in a pre-war apartment in Berlin. It was totally free, and a great way to see the world. Now that they were both retired, though neither of them were rich, they could just offer up their flat and swap from city to city – making their money go much further, and making me very jealous indeed.
French connection
So this got me thinking. After Berlin and a long-haul trip to California earlier this year, I didn't have much spare cash left in my holiday budget. Plus, although I am a journalist, I am also a nice person. I deserve a free holiday.
Sadly, I am still of an age where I have to work for a living, so lengthy stays like Ed's were out of the question…. but could I arrange a long weekend to some exotic destination?
I live in a typical London house. That is to say, it's tiny. It's a boxy modern two-bed in the East End. Most Europeans would probably mistake it for a broom cupboard, or a particularly poky wine cellar. Would anyone really exchange it for the vision in my mind, a high-ceilinged apartment in some glamorous Continental city?
Ed had raised his glass to Homelink, the biggest home-exchange site in the world. I surfed on over, but found that it was a most un-Foolish £115 to join. Maybe this isn't for me, I thought. Another big player is Homebase Holidays, but again, there's a sign-up fee of £29.
You could buy a Eurostar single for that, I thought, and was just about to call it a day when I found Geenee. Not only was this a much slicker-looking site, it was Foolishly free to join. And, with more than 8,000 members, concentrated in France and Canada, it couldn't hurt to sign up.
So I began. Geenee demand some basic personal details, then you get down to the serious business of describing your house. Would I allow smoking? Pets? Children? Yes, yes, and yes. Hell, I'd let them run a money-laundering operation from the kitchen if they would agree to swap with me.
Now I had to describe my house in 30 words, and add some photos. This is surprisingly like on-line dating – I dig out the most flattering pictures I can find, and attempt to emphasise my house's good points (garden, inside zone 1) and downplay the bad points (1970s architecture, so small I frequently can't find it without a magnifying glass).
On to the next page. Does my house have a sauna? An indoor pool? How about a sailing boat or its own dock? Regretfully, I click no, but I decide this must be a good sign of the wonderful swaps due to come my way….
And then, after specifying when I want to go away and where I want to swap, that's it. Done.
Twelve hours later my application has been approved, and I start to look through the listings. I fire off messages to Rome, Marseilles, Ibiza, Salamanca, Dublin and Paris. And Manhattan. They're all much nicer than my house.
The next day, I have an inbox full of messages. Sadly, Manhattan is all travelled out for this year, but Dublin – a three-bed townhouse with a garden – is keen to swap in January. And best of all, Paris can do a long weekend at the end of October. Magnifique!
Top tips for swappers
With a swap at least nominally in the bag, I suddenly wonder what else I need to arrange. Should I get something in writing? Will they steal my television? What about insurance? I'm reassured by Which? magazine's typically sensible guide to house swapping.
Most home swapping agencies say that negative experiences are rare. When they do occur, they are typically to do with different cleaning standards. So before going away, it's a good idea to clarify what you expect. Geenee have an exchange agreement that you can adapt to suit yourself. It also covers issues like who pays the utility bills.
As for house insurance, experienced swappers say that your insurance should cover friends staying in your house, and that swappers are usually happy to regard each other as friends by the time they arrive. I'm certainly expecting to get to know my swaps better before going away. Do check that you are covered, though, and lock up any valuables. (Of course, make sure that you have your own travel insurance, too. The Fool's insurance tool should help you find the best deal.)
Although you won't be paying hotel costs, Foolish regulars will already know how to cut the cost of flights (Expedia and Opodo are my favourite comparison sites for long-haul, and Skyscanner is brilliant for budget airlines). Eurostar's website, once dreadful, has got a lot better for finding cheap tickets. And my fellow Fool Donna Werbner has other brilliant holiday saving tips.
Finally, I read that it's good etiquette to leave a 'house book', with instructions on how to find the fuse box and the best local pubs. In fact, Ed, my Foolish muse, says that's the best part of the whole experience – getting insider tips and an insight into other people's lives, rather than staying in a faceless hotel.
Incidentally, although Geenee is free for the moment, the site's owners say it won't be forever, so I'd recommend signing up sooner rather than later. For now, I'm looking forward to my surprise free holidays. I'll let you know how it goes…
Be the first to comment
Do you want to comment on this article? You need to be signed in for this feature