The best and worst energy bills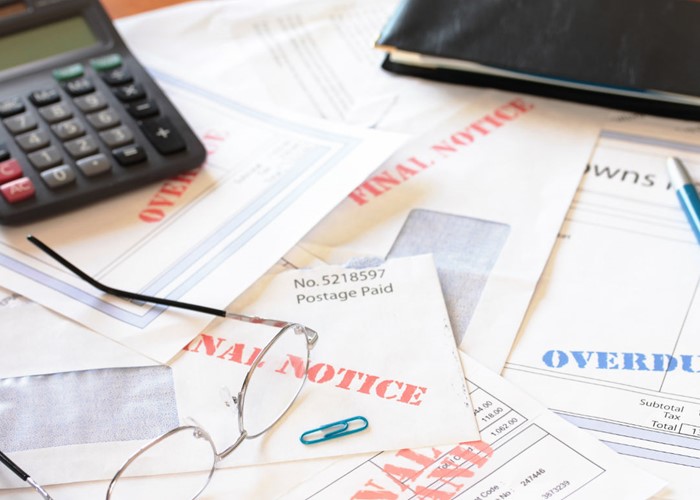 A recent Which? investigation found a huge disparity in the quality and usefulness of the information in the bills sent out by energy companies. We take a look at the best and worst examples.
As a highly cynical consumer, I treat all companies with caution, as I see them as machines to turn my hard-earned money into dividends for their shareholders. Also, after 25 years in financial services, I firmly believe that many British companies – particularly our largest corporations – actively practice 'confusion marketing'.
That's why, for the past decade, I've been highly critical of the billing statements and procedures of British energy suppliers, mobile networks, broadband providers and other utility companies. As I see it, these companies deliberately produce obscure, opaque and complicated communications in order to baffle and bewilder Brits into buying their products and services.
Top billing for British Gas's bills
It's very rare that I get to praise British Gas, but I will do so now.
More often than not, the UK's leading energy supplier gets much stick from the media for bungling customers' bills, failing to deal with customer complaints in a timely and satisfactory manner, and forever raising its charges for gas and electricity.
However, Which? magazine recently researched the key communications sent to energy customers, including bills, price-change letters and annual statements. Following this survey, Which? awarded British Gas the maximum five stars for having the clearest bills, payment policies and account management in the energy sector.
This news comes just weeks after British Gas reported that it was radically changing the look and contents of its bills. It has been working with the Plain English Campaign to produce a 'jargon free' guide to its bills and contracts. This followed a study showing that more than half of small businesses were baffled by such jargon.
And British Gas has been simplifying its bills for households, too. As well as improving the simplicity and transparency of its bills, British Gas aims to help customers save money by introducing a dedicated 'Can I save money?' section. This will offer customers tailored advice on how to lower their bills in future, including energy efficiency measures, details of cheaper tariffs, and the savings to be made by paying by Direct Debit.
These new bills will start being sent out this summer, having been designed with customers in mind and following input from members of the independent British Gas Customer Board.
Ian Peters, Managing Director Energy at British Gas, said: "We really appreciate the feedback on our customer communications. At British Gas we are working hard to keep things simple, fair and transparent for our customers, helping them to understand the energy they use and to save money if they can."
Good and bad bills
According to a report in the latest issue of Which?, only two of the nine energy suppliers it reviewed received top marks (five stars). Here's how the 'Big Six' energy suppliers and three smaller rivals performed in this Which? survey of customer communications:
| | |
| --- | --- |
| Energy supplier | Star rating |
| British Gas | 5 |
| Scottish Power | 5 |
| ecotricity | 4 |
| SSE | 4 |
| E.ON | 3 |
| EDF Energy | 3 |
| Good Energy | 3 |
| Ovo Energy | 3 |
| npower | 1 |
The two five-star firms, British Gas and Scottish Power, were praised for the clarity of their communications, price change letters, annual statements and bills. They also scored highly for their payment policies and the ease with which customers can submit meter readings.
In addition, Which? applauded both suppliers for making key information easy to find on the first page of bills, their discounts for prompt payment by credit customers who pay by cash or cheque, and their online top-up services for customers with pre-payment meters.
At the other end of this scale, npower was awarded only one star. This was the worst result in the survey by far, as the other eight firms scored between three and five stars. While Which? praised npower for its Direct Debit policies, it rated the overall quality of npower's communications as poor.
Having been a customer of npower and then EDF in the past couple of years, I would give both companies' customer communications a firm thumbs-down.
For example, I found npower's website difficult to join and awful to navigate, while its bills were a confusing jumble. As for EDF, this article prompted me to check my latest bills, at which point I discovered that my usual £50-a-month Direct Debit to EDF has mysteriously stopped. D'oh!
Five stars...
To show you the difference between five-star bills and a one-star bill, Which? kindly supplied me with three sample bills from British Gas, Scottish Power and npower. As you can see, the first pages of the British Gas and Scottish Power bills are simply laid out, with relevant information clearly displayed.
British Gas
Scottish Power
...versus one star
As for the npower bill, it's almost a crime against communication.
The good news is that Which? is writing to all nine energy suppliers, recommending how they can improve their scores through clearer billing and communications. Let's see how the poor performers get on later this year.
But it is such a refreshing change to praise the likes of British Gas and Scottish Power for making an effort to improve and simplify their bills and other paperwork. Even so, this marketing revolution is long overdue!
Compare gas and electricity prices here on lovemoney
More on energy bills
British Gas suspends staff over energy sales at the supermarket
British Gas unveils remote control to help you cut your energy bills
EU exposes UK's steeply rising energy prices
Why energy bills have trebled in eight years
Be the first to comment
Do you want to comment on this article? You need to be signed in for this feature