Cashback websites profiting from payday loans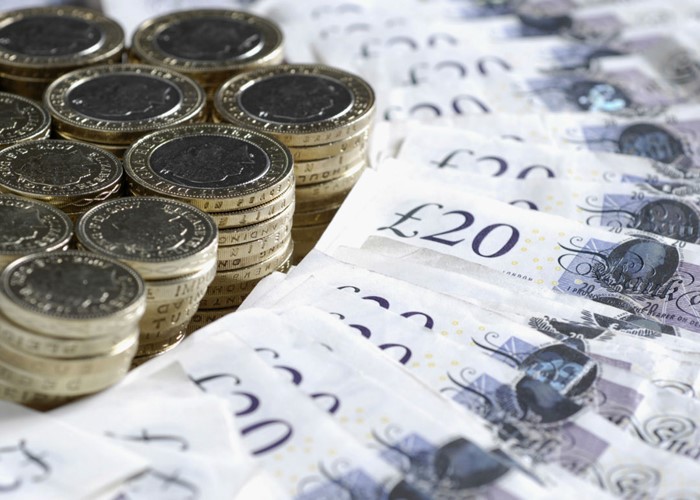 Cashback websites like Quidco and TopCashBack offer money back if you take out a payday loan. Isn't that a little irresponsible?
We've written before about why payday loans suck. That sadly hasn't stopped them creeping ever more into everyday life in the UK though. They have even become part of a storyline on EastEnders!
However, one area I wasn't expecting to see them was on cashback websites.
I like cashback websites
It's worth stating off the bat that I have a lot of time for cashback websites. I've used Quidco for three years and really don't have a bad word to say about my experiences. Before that I used GreasyPalm, which was pretty good too.
I'm a big advocate of using the sites wherever possible. When I was ordering flowers for Valentine's Day, part of the decision-making process was to check which sites offered cashback on my order (and they say romance is dead). It's an easy way of making a few quid back on money you are going to spend anyway.
But when it comes to advertising payday loans, I feel a little let down.
Earning cashback on a payday loan
It's one thing to offer cashback on money spent at Interflora. It's quite another to offer cashback on a loan carrying an APR of 1,700% plus.
If you're a little short of cash, the idea of getting a loan AND pocketing some free money in the form of cashback can be more than a little tempting. I know that if I was really struggling to get by at the end of the month and saw the offer of £50 cashback from Payday UK on Quidco that it would take a lot of restraint to ignore it.
Here are the payday loan cashback deals currently featuring on three of the top cashback sites in the UK, and how much you can expect to get back if you go for a loan:
Quidco
PaydayUK, £50 cashback
Payday Bank UK, £45 cashback
Payday Express, £30 cashback
Cash Bob, £30 cashback
Pay Day First, £21 cashback
Everything Payday, up to £17 cashback
Lending Stream, £17 cashback
Safe Loans, £12 cashback
Payday Direct, £15 cashback
Wonga, £15 cashback
UK Payday Loans, £6 cashback
TopCashBack
PaydayUK, £45.45 cashback
Payday Bank, £45.45 cashback
Cash Bob, £30.30 cashback
Payday Express, up to £30,30 cashback
62days.com, £25.25 cashback
Instant Loans Arranged, up to £20.20 cashback
Quidtilpayday, £17.17 cashback
Thames Financial Payday Loans, £17.17 cashback
Everything Payday, Up to £17.17 cashback
Payday Direct, £15.15 cashback
Wonga, £15.15 cashback
Quid24, £2.52 cashback
GreasyPalm
PaydayUK, £40 cashback
Payday Bank, £30 cashback
Quick Quid, £20 cashback
Payday Express, £17.50 cashback
Payday Direct, £10.50 cashback
Wonga, £7.50 cashback
Payday Wedge, £7 cashback
Payday Now, £5 cashback
Cash Sorted, £4.50 cashback
Speed-e-loans, £3-£6.25 cashback
As you can see, some of the top offers here are serious amounts of money. PaydayUK is clearly very keen on going down the cashback route, offering the top rate on each of the three sites I've looked at.
I asked Payday UK why it had taken this approach. It responded: "We are committed to lending only when suitable and do not believe cashback offers encourage people to take out inappropriate loans. Rather they ensure we continue to offer our customers the most competitive deals and the best service available."
Why cashback isn't the way to an interest-free loan
With offers of up to £50, it might be tempting to think of cashback as a way to get part or all of the interest and charges on a payday loan paid for free. After all, borrow £100 from PaydayUK today, repay it within 31 days and you'll pay £29 in interest and fees. But you could earn £50 cashback via Quidco.
However, the Quidco money won't come through for up to 180 days so it won't be available to pay off the loan. If you can't find the money, the interest and charges will soon start mounting up.
And, anyway, most cashback offers won't come anywhere close to covering the high fees and charges you'll pay for taking out a payday loan.
Why the cashback sites do it
I asked Quidco about why the site carries links to payday loan providers. Here's what it had to say: "We are all about providing the best deal on a range of products consumers are looking to purchase. For some, this is the take up of a payday loan. For those looking for such a product, we want to be sure that they can secure something (in addition to the loan) in the form of cashback."
It also emphasised that Quidco never actively promotes or pushes these products like it does with other deals on the site.
This last point is certainly true. I get emails on a virtually daily basis from Quidco trumpeting this deal or that, including cashback on financial products. Yet I've never seen a mention of a payday lender.
It's a similar story from TopCashBack. The firm explained that it actively considers the ethics of each merchant it deals with, but is not in the business of telling its users what they should or should not be doing.
It added: "We have an unofficial policy not to promote payday loan companies prominently on our home page or in any other highlighted position on the site. We have turned down offers of payment for such positions on our site from companies in this sector and never proactively promote the earning of cashback with these companies to the media. We do not wish to encourage our members to use them, simply make it effectively cheaper for them if they feel that is their best option."
I'm not sure that excuses these cashback sites though. They are still cashing in on a product which is essentially legal loan sharking. Cashback websites are able to influence our behaviour – just look at the way I shopped around for florists – and so they need to be more responsible about the firms they link to.
Cleaning up payday loans
As we highlighted last week, the Government has launched a clean-up of the payday loans industry, having coerced four trade associations representing lenders in the market to improve their Codes of Practice.
The trouble is that these rules are still only voluntary, so can only have a limited impact. Until we get serious about regulating these firms, and capping the rates of interest they charge, borrowers will continue to get a raw deal.
More on borrowing
MasterCard ordered to dump rip-off intercharge fees
The end of free banking: winners and losers
This store card rip-off won't die!
Amigo Loans and the dangers of being a guarantor
Be the first to comment
Do you want to comment on this article? You need to be signed in for this feature