Big budget month day 25: switch insurance, mortgage, cards and loans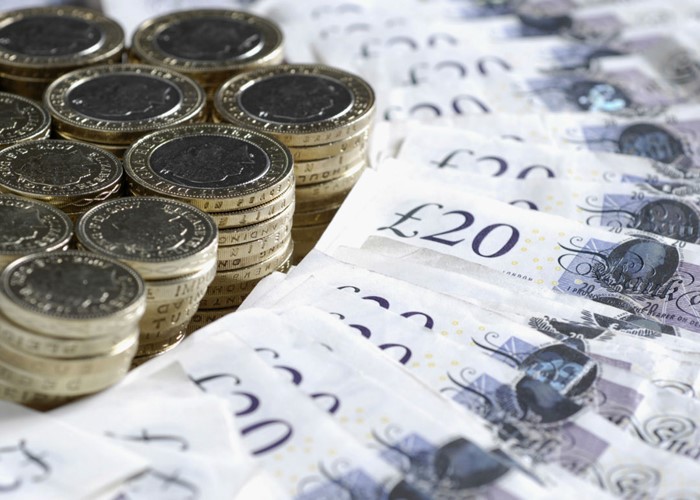 By spending a bit of time shopping around, you can save a serious amount of money on financial products.
So far in the Big budget month series, we've looked at how you can make savings through fairly quick lifestyle changes, such as ditching your TV subscription and cutting back the amount you spend at the supermarket.
Now let's look at how much you save by switching financial products. This can be a bit more time consuming, as you need to find the deal that's right for your circumstances, as well as one that saves you money.
We talk about this type of thing all the time, but it's worth reiterating just how much you can save for just a few hours' effort. So we have.
Save an easy £1,000 on your credit card
Paying £300 per month at 19.4% will cost you £1,190 in interest. If you switch to a 0% balance-transfer credit card deal for a 3% fee and continue paying £300 per month, you'll pay just £230 in costs, saving £960.
Use a loan to consolidate, not exacerbate
From all the surveys I've read over the years, it seems most people who take out consolidation loans, which rounds up all their debt into one monthly payment, go on to rack up even more debt. If you consolidate your debt, it still exists. It doesn't mean you should use your newly cleared credit cards to spend even more.
Make sure you have a plan to live within your means and clear your debt. Otherwise you have just taken out an exacerbation loan, not a consolidation loan. And, needless to say, shop around for the best rate for you.
Remortgage
Barclays estimates that we'd save £1,200 every year if we remortgage to lower interest rates from the standard rates, but my estimate is £500, thanks to the costs of switching.
Bear in mind that we're in strange times where some people have got unusually cheap standard rates but, at the same time, long-term fixes of seven to ten years are so cheap that there will probably never be a better time to do so.
Shave roughly a fifth from your car insurance
There's no way to measure the average price that loyal customers pay without holding insurers' arms behind their backs and forcing it out of them. However, I've worked in the industry, and from my experience I'd say that you can easily pay 10% to 40% for your car insurance too much by not shopping around regularly. A particularly sly trick is when your insurance premium should come down due to you gaining a better age or experience profile, but you're just told the "good news" that it won't be going up.
My experience and anecdotal evidence suggests that some insurers charge 30% more for renewal customers as a matter of routine than they would if you were a new customer, but this can often take a few years to build up, so let's assume you've been with your insurer two to three years and estimate a 20% mark-up. Using figures from the AA's benchmark of shoparound prices, this means you pay around £230 too much, on average, when you don't switch regularly.
Average comprehensive car insurance "shoparound" prices
2011: £921.38
2010: £791.82
2009: £568.62
2008: £503.43
2007: £463.07
Knock down your buildings and contents insurance
Although some individuals will find it cheaper to buy separately, on average, you might save around £20 by buying your buildings and contents together, according to the AA's index of home insurance prices, with the average shoparound price being £206.
Where you shop around also makes a difference. The AA has no comparison service, and yet it still estimates shoparound prices from price-comparison sites only is £30-£40 lower at £170 per year.
Home insurance is not as good value-for-money for customers as car insurance, believe it or not. It is more profitable for insurers, particularly since we don't shop around as much, so they feel less pressure to offer existing customers fair prices. Hence, I would expect that the mark-up is even greater, on average, than with car insurance. Let's call it £50, which is roughly 25% more than regular shoppers.
Pay less for you life cover
The cost of life insurance policies can vary by up to £100 per year so it's important to shop around for a good deal. Don't be tempted by your bank trying to 'cross-sell' you this product with, for example, a mortgage until you've done your research. Find out more in Save 50% on your life insurance.
Big budget month so far:
Big budget month day one: how to plan a budget
Big budget month day two: looking at your spending
Big budget month day three: setting your goals
Big budget month day four: make sure you're not missing out on money
Big budget month day five: cut your transport costs
Big budget month day six: save money on food
Big budget month day seven: save money on your energy
Big budget month day eight: cut your utilities spending
Big budget month day nine: have a posh packed lunch on a budget!
Big budget month day ten: how to eat out for less
Big budget month day 11: cancel subscriptions and memberships
Big budget month day 12: how direct debits can save you money
Big budget month day 13: save on music, TV, movies and games
Big budget month day 14: save money by stopping smoking
Big budget month day 15: how to have a holiday for less
Big budget month day 16: where to find cheap clothes
Big budget month day 17: the best places to find freebies
Big budget month day 18: cheap nights out
Big budget month day 19: find voucher codes
Big budget month day 20: recycle your things for cash!
Big budget month day 21: make tax-free cash from your spare room
Big budget month day 22: easy ways to make money
Big budget month day 23: cheap and free days out
Big budget month day 24: find unclaimed money and assets
Be the first to comment
Do you want to comment on this article? You need to be signed in for this feature