Which mobile phone insurer is the best value?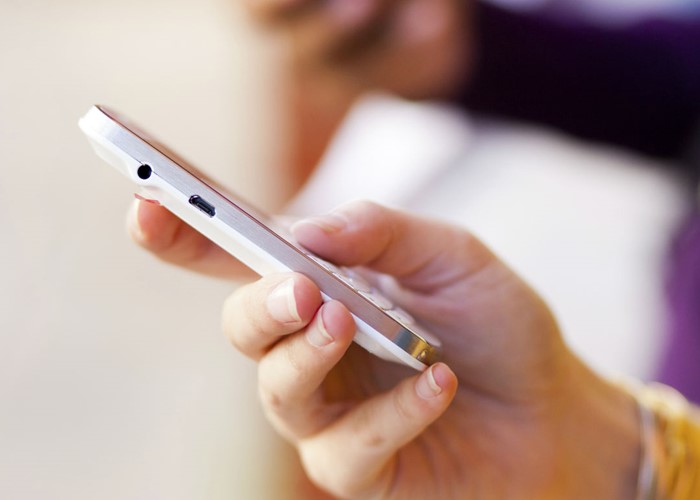 Which is the best way to insure your phone?
Some might say I only have myself to blame.
Pawing at an iPhone in public isn't a great idea at any time of the day. But at 1.30am? Well, I suppose I was a prime target. Within 30 seconds of taking the handset from my pocket, a hooded individual on a BMX bike had deprived me of it and escaped down the road. Another victim of the growing trend of 'phone snatching'.
Fortunately I had my phone insured, and so was able to get hold of a replacement.
Phone insurance
Such is the modern dependency on mobile phones – not just to make calls, but to stay online and wired into the world – that insurance for handsets has become a vital piece of cover for many people.
Phone insurance may not be for you if you have an ancient handset that only just manages to make calls, never mind take photos. In this case, your best bet is to have a think about how much it will cost to simply buy a replacement phone yourself, compared to paying out monthly for insurance. And don't forget to factor in the excess you'll shell out when making a claim: often between £50 and £100.
It's a different state of affairs for owners of iPhones, BlackBerrys and other high-end handsets. For example, my stolen iPhone cost £500 to replace. So with a £50 excess due on my insurance policy, taking out cover was a wise decision.
But which insurer offers the best value?
Specialist insurers
Over the past decade several specialist insurers have sprung up, offering tailored cover for mobile phones. These offer far better value than the policies on offer from phone networks that a salesperson will no doubt try to flog you when you buy your phone.
In fact, insurance from mobile network providers starts at around £12 for high end smartphones, while you can snap up a specialist policy for half that price.
Below is a breakdown of the best value specialist insurers. I've looked at the monthly cost for an iPhone 4S 16GB, Samsung Galaxy SII and BlackBerry Curve 8520.
Insurer

iPhone 4S 16GB (value: £500)

Samsung Galaxy SII (value: £400 - £500)

BlackBerry Curve 8520(Value: £100 - £150)

Excess

Need to know

£3.99 (£34.99 annually): basic

£5.99 (£59.99 annually): lite

£6.99 (£69.99 annually): full

£3.99 (£34.99 annually): basic

£5.99 (£44.99 annually): lite

£6.99 (£54.99 annually): full

£3.99 (£34.99 annually): basic

£5.99 (£44.99 annually): lite

£6.99 (£54.99 annually): full

£50 (£75 for loss claims)

Basic cover does not include theft, loss or wallet protection.

Lite cover does not include loss.

Full cover includes everything.

No contract to sign.

£5.99

£5.99

£1.49

£25: Mobile phones

£50: Smartphones/iPhones

(£25 extra for loss claims)

£1 extra p.m. for loss cover, save 10% when you take out another policy, free TagBak cover.

£5.99

£5.99

£1.49

£40: Theft/damage

£60: Loss

£75: Int'l

£100: iPhone

£1 extra p.m. for loss cover, one month free.

£5.75

£4.99

£4.99

£50 (£75 for loss claims)

£1 extra p.m. for loss cover, one month free for annual policies.

£5.99 (+£2 for loss cover)

£6.49 (+£1 for loss cover)

£2.99 (+75p for loss cover)

£40: Mobile phones

£60: Loss

£75: iPhone

£75: Int'l

Three months free when paying annually (excl. iPhone)

£7.47

£8.06

£5.87

£50 (£75 for loss claims)

Includes accidental loss as standard.
As you can see, basic iPhone and Samsung Galaxy cover starts from as little as £3.99 with insurance2go.co.uk. However this will not protect you from theft or loss.
The cheapest monthly policy including loss cover comes from foneGuard – which charges £6.75 per month for iPhones and £5.99 for the Samsung – or protectyourbubble.com, where both handsets will cost £6.99 per month to insure. Both insurers charge a £50 excess, or £75 for loss claims.
But if you're able to pay in one lump sum, insurance2go.co.uk comes out top again. Full cover including loss and theft costs £69.99 for the iPhone or Samsung – the equivalent of £5.83 per month.
In fact, if you can, it's definitely worth paying up front with this insurer as its terms and conditions state that if you claim within the first 12 months, but haven't paid the full year's premiums, you'll be forced to cough up for the remainder of the year before the claim is processed.
Talkcover also offers three free months when you pay for Samsung or BlackBerry insurance annually.
Insurance for the cheaper BlackBerry handset starts at just £1.49 with protectyourbubble.com and gadget-cover.com – loss cover adds on an extra £1. Looking at excesses, gadget-cover.com comes out cheapest with a £40 charge, or £60 for loss.
All of the above policies also include cover for unauthorised calls made from your handset.
Other ways to cover your phone
Another way to insure your mobile is to add it onto a home insurance contents policy. Most insurers will set a limit to the amount you can claim for personal possessions.
Adding this cover in will push up your premiums – the exact amount will depend on your insurer, however it is often cheaper than taking out specialist cover. The problem is, if you do make a claim, you should expect your monthly costs to rise when you come to renew the policy. As designated mobile phone insurance is separate, claims will not impact your home cover premiums.
It's also worth noting that protecting your phone through home insurance will not cover you for unauthorised calls.
If you have a packaged or reward bank account, you may also find mobile phone insurance thrown in for free. But make sure you look through all the small print to check what exactly is covered.
For more on package current accounts, read The new bank mis-selling scandal
Making a successful claim
The key thing to remember if you do damage or lose your phone is to inform an appropriate body as quickly as possible. Most insurers set a limit of between 12 and 24 hours after the incident in which you must phone your provider, the police or a local authority to log a report.
You should also always read all the terms and conditions before you take out any policy. Insurers are notorious for sneaking in small print catches and ambiguous terms that may cause a claim to be voided.
For example, if you are covered for theft, make sure you check the circumstances and situations this extends to. Most insurers will only cover robberies from cars if the phone is locked away in a glove box or boot. Likewise, if there is no evidence of force or violence within a theft – say you left your phone on a table in a bar and someone pinched it – you may also find your claim declined.
Take a look at this video report and article for some more tips on making successful claims and protecting yourself from mobile phone theft.
Your experiences
What are your experiences with mobile phone insurance? Which company offers the best service?
Let us know using the comment box below.
More: Protect your phone from this growing threat | The Full Monty from T-Mobile - phone tariff that gives you unlimited texts, calls and data
Be the first to comment
Do you want to comment on this article? You need to be signed in for this feature