Motatos: new online supermarket claims you can save 60% on branded goods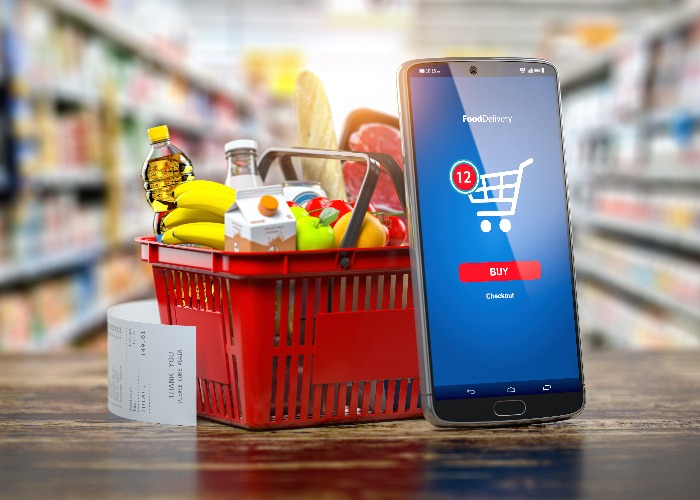 New budget supermarket offers the chance to save money ‒ and the planet ‒ on household items.
Households looking to save some cash on their regular shopping have a new retailer to consider, following the launch of Motatos in the UK.
Motatos is a budget retailer, originally from Sweden, but which has now opened its doors on British shores.
What's more, it looks set to rival the likes of Lidl and Aldi, with the promise of saving a massive 60% on branded goods compared to the prices you might pay with the big high street supermarkets.
Saving money with Motatos
There are two big questions shoppers will likely have about this new firm; what do they sell, and how can they promise to sell it so cheaply?
The answers are linked. Essentially Motatos sells items that would end up in the bin, even though there is nothing actually wrong with them.
That might be because of overproduction, faulty packaging, seasonal trends or even short best-before dates.
Motatos is very keen to highlight the sustainability angle: rather than have perfectly good food and household goods going to waste, it sells them on at prices that you might not ordinarily see for such items when they are in their 'prime' with a big name supermarket.
The brands on offer are household names as well, with everything from Heinz ketchup to Listerine mouthwash on offer.
Shopping online with Motatos
It's worth noting that Motatos is operating exclusively online. There aren't any physical Motatos stores to head to in order to carry out your big shop.
Instead, you simply head to the website, pick out the items you want to purchase and place your order. There's a minimum order of £20, with free delivery once you spend above £40.
Otherwise, you'll pay £2.99 for your shopping to be dropped off at your home.
As Motatos doesn't stock fresh food, it doesn't need to make use of special refrigerated delivery vans.
Instead, it can simply utilise the likes of Evri and DPD to get the food to you.
Stocking up the cupboards
Obviously, the lack of fresh, frozen and refrigerated food means that Motatos is never going to be the place you do the entirety of your shopping.
However, it is likely to be an appealing option for those looking to stock their cupboards, to fill up on some of those regular essentials that we all turn to regularly.
The fact that you can save some cash compared to regular supermarkets is compelling, particularly given the environmentally-friendly outlook of Motatos.
Who doesn't want to save money and the planet at the same time?
There are some downsides to bear in mind though. First off, it's obviously less convenient to spread your shopping across a bunch of different stores.
If you only get your fresh food from one store, and your household bits and bobs from another, then you have to set aside the time to shop twice, rather than do it all in one go.
So while you might be saving money, you're losing time.
Then there's the fact that a store like Motatos is inevitably going to be somewhat variable in what it has on offer at any one time.
As a result, you could find that your favourite cupboard items aren't actually available when you go to carry out your shop for the week.
Saving on shopping
Despite these potential hiccups, it's really encouraging for many of us that Motatos has launched.
The reality is that the economic situation means most of us are looking for ways to trim costs and save a bit of money. And there are few bigger regular expenses than the food shopping.
What's more, the amount we spend at supermarkets has grown significantly of late.
The rate of inflation for food jumped to 4.3% in May, compared to 3.5% the month before. It's now at its highest level since April 2012.
These prices are affecting the way we think and behave, too.
A study by the Food Standards Agency found that three-quarters of Brits view prices as a significant concern, while more than one in five have skipped a meal or reduced the size of meals specifically because of worries over the cost of food.
This is an awful situation, which is why it's welcome that there are now more budget-friendly retailers operating in the UK.
The challenge is there for the big supermarkets to respond to, to find ways to trim their prices more or else risk losing shoppers to the budget rivals.
Be the first to comment
Do you want to comment on this article? You need to be signed in for this feature